Novels
---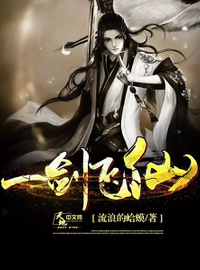 Nomadic Toad 87 2017-06-11
10 Negative
8 Neutral
31 Positive
A story about an obese teenager who is hard working and honest with his feelings for a girl, however, he is bullied because of his stature. However, one day, under the night sky, he obtained a mysterious power that allowed him to phase through walls! And he discovered that his world might not be what it seems on the surface…
---
---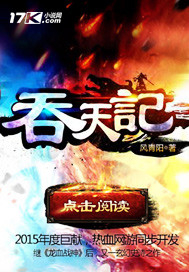 Feng Qingyang 83 2018-04-23
9 Negative
5 Neutral
52 Positive
The Yanhuang Ancient Domain, vast without end, gave birth to many Celestials and Daemons of antiquity tore Heaven and Earth apart and surpassed the control of the 3 Realms and 5 Elements over the endless years it has existed. Numerous Gods, more than ten thousand races, and humans born with a God class body have also come out from the Domain, traveling through the nether, warping Yin and Yang, omnipotent.
In this current age, Celestial Daoism is in prosperity, tens of thousands of Divine techniques shake the Heavens, numerous mortals strive to become Celestials, and millions of sinners walk the Earth. The Prince Heir of the kingdom East Yue Wu Wu Yu, obtains the legacy of the Battle Celestial of the East in the direst of situations to sweep across the Earth and rebel against the Heavens!
In the eyes of the hundreds of millions of Mortals, he is the Sovereign Emperor Celestial, overcoming a plethora of tribulations to reach his current height.
In the eyes of the Celestials and Buddhas of Heaven, he is a peerless Heaven devouring Demon!
---
---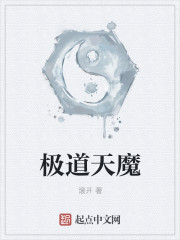 Get Lost 74 2019-10-08
7 Negative
5 Neutral
56 Positive
Demons, devils, ghosts and monsters
Plunge the mortals weak in horrors;
Arms of gods and blades of devils,
Shroud the world in untold evils.
Lu Sheng was an ordinary civil servant in the modern world. After waking from a drunken stupor one day, he found himself trapped in a dangerous world where demons, ghosts and supernatural monsters terrorize the land.
In this world, ordinary mortals live in dark fear and helplessness, without any means to fight against the supernatural.
As Lu Sheng struggles desperately for survival, he stumbles upon a game mod he had designed for a mobile phone app in his previous life. It unexpectedly becomes his special ability, which enables him to instantly level up any skill he learns, albeit at a cost.
Thus, Lu Sheng begins his journey, striving for power beyond the reach of a mortal as he treads the way of the Devil…
---
---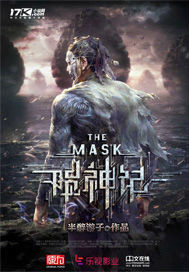 Half-Drunk Wanderer 71 2017-12-06
10 Negative
5 Neutral
59 Positive
This is a world of nirvanic rebirth, a strange fantasy world. This is a world of strong faith yet it is collapsing. A seemingly mediocre teenager, carrying a heavenly shocking secret. He rose from the very bottom, wandering between the thin line and the edge of life and death. With his wild and hot blooded nature, he chose to explore the truth of human civilisation's destruction on Earth. After experiencing a series of unimaginable risks and bumbling on the road to maturity, the ultimate truth lies within the secret behind God Wars. This is how a hot-blooded yet shocking story begins to unfold.
---
---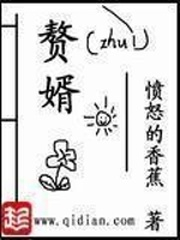 Angry Banana (愤怒的香蕉) 61 2019-06-02
2 Negative
4 Neutral
37 Positive
A relaxing story of a business tycoon who, sick of machinations and struggle, returned to the medieval world and married into a merchant family to become a "zhui xu," a husband that lives in the wife's home. Even though his intentions were not so, he could not avoid the matters of family, country and world.
"There was once a person that stood at the top of the golden pyramid,
with the innumerable cheap jealousy and envy of people,
he walked this road escorted by tens of thousands of people,
yet he could not escape the long and lonely sleep under the gravestone. "
---
---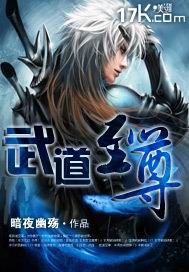 Night Quiet War 58 2019-09-30
3 Negative
5 Neutral
26 Positive
With a breath left, Hope is immortal.
Possessing Martial God bloodline, shouldering great responsibility,
carrying the clan's enmity, with his dreams, Wang Chen treads on the
Martial path.
Killing enemies, searching for the Martial Dao, his name moves the
whole world. Leading the clan, leading the declining sect, he begins
his journey, welcoming challenge after challenges.
The path to his aspirations is full of difficulties and endless slaughters.
Let us see how he overcomes his challenges. With the Martial God
bloodline, the sovereign descends the world! With Supreme body,
reaching for the Heaven!
---
---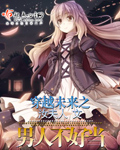 Madam Ru 58 2019-10-08
4 Negative
4 Neutral
47 Positive
After dying from a strange terminal illness, Ling Lan was reborn into a world 10,000 years into the future. Although she dearly wished she could just live a peaceful and uneventful life in her new healthy body, fate had other plans…
Forced to disguise herself as a boy just so she could inherit her deceased father's premium military benefits, Ling Lan's journey to adulthood was full of challenges. After much difficulty, she finally turned sixteen when she could drop the charade. But before she could grasp her newfound freedom to get married and start her own family, a twist of fate results in her being thrown into the Federation's top military boys' school.
With these twists of fate, Ling Lan had little choice but to walk further and further down a path of no return, one of cold and aloof dominance…
---
---