Novels
---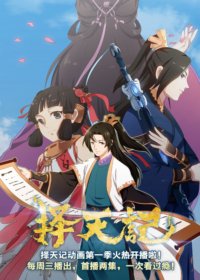 Mao Ni 159 2015-11-27
11 Negative
10 Neutral
128 Positive
To pick is to choose. This is a story about choices. Three thousand world full of gods and demons, with a scroll in hand you are able to control the entire universe… At the beginning of time, a mystical meteor came crashing down from outer space and scattered all over the world. A piece of it landed in the Eastern Continent. There were mysterious totems carved upon the meteor, and people gathered around it wanting to discover its usage. They discovered the Way, and established The Tradition. Several thousand years later, the fourteen years old orphan Chen Chang Shang left his master to cure his illness and change his fate. He brought a piece of marriage vow with him to the capital, thus began the journey of a rising hero.
---
---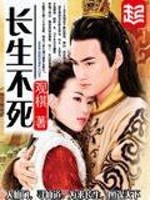 Guan Qi 159 2017-07-03
6 Negative
13 Neutral
136 Positive
Mortal side:
Once I've become Immortal, then my attempt to conquer the world shall begin. I, Zhong Shan, in order establish a supreme heavenly dynasty, must marshal all the luck that I can gather to cleanse my own karma. Then I will have the strength to fight heaven itself, create a new world, and live forever.
First: Fate. Second: Luck. Third: Feng Shui. Four: Cultivate Inner Virtue. Five: Fame!
To gain eternal life. To obtain fame, one must establish a heavenly dynasty and amass the luck of the world! To cultivate inner virtue, one must establish holy sites and accumulate an immeasurable amount of merit! To cultivate feng shui one must learn to communicate between yin and yang and control the powers of heaven and earth! To cultivate luck, …….! To cultivate fate, ……..!
Immortal side:
Ask the whole world, who can have eternal life~!
---
---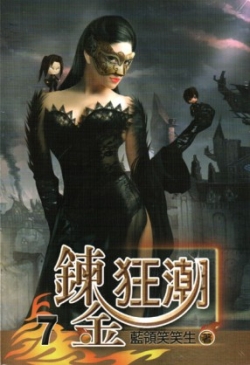 Blue-collar Xiao Xiao Sheng 136 2017-03-21
10 Negative
9 Neutral
108 Positive
In my previous life, I had been ordinary all my life. When I reincarnate, this time, I want to find a family which has authority, power and money!
I want to become a prodigal son! A prodigal who has authority, power and money! Yep, it would be great if there were some lackeys who followed behind me too.
I want to squander money, I want to be a prodigal son! [I want to let the world confront a surging tide – an Alchemist Surging Tide!]
---
---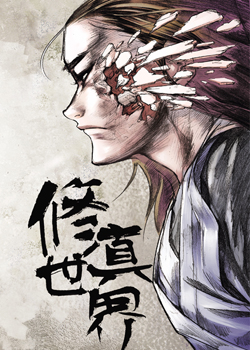 Fang Xiang 133 2016-12-11
9 Negative
3 Neutral
123 Positive
World of Cultivation is the tale of a disgruntled young man and his quest to be the best farmer he can be, at least if it wasn't for those annoying people who keep getting in the way of his pursuit of agricultural excellence.
Will conspiring forces turn him into a sword cultivator, or will he manage to throw off the shackles of fate and grow the best darn crops in the sect? Those air-headed cultivators dream of too much nonsense and don't know how to live properly, they need to get a real job to earn some jingshi for a living like a normal person.
---
---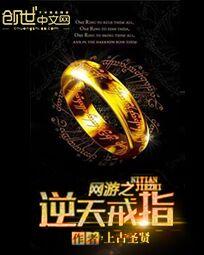 The Ancient Sage 131 2018-01-29
19 Negative
7 Neutral
66 Positive
A heaven-defying ring that allows objects to be brought back from games into reality!
Before 'Dawn' was released, it already obtained the status as the 'second earth'. Jiang Fei, a young teen who loves games came into the world and quickly rose up in power, status and fame. With his unmatched skills, he decimated all foes that oppose him. However, such rise would attract the attention of many, even as he tried to play everything off as low-key, something just don't work out as plan…
"If trying to keep myself away from the spotlight no longer works, then come! Let the world know of my existence!" – Jiang Fei
---
---
Chen Dong 97 2017-10-09
9 Negative
5 Neutral
63 Positive
In the cold dark reaches of space, nine huge dragon corpses are pulling a large bronze coffin giving off an aura of ancientness. This image was captured by an unmanned space probe in the depths of the cosmos.
Did this mean the return to the ancient era? Or did it mean reaching the other side of the stars?
A vast world filled with bizarre and mysterious immortals. A world where hot blood erupts like volcanoes. A world where passion surges like the vast ocean. A world filled with an endless abyss of desires. On the road to ascending heaven witness a melodious journey, a journey that would shroud the skies.
---
---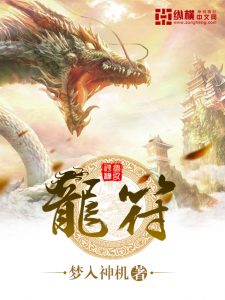 Dreaming The Prophecy 90 2018-05-04
9 Negative
5 Neutral
50 Positive
Skyseal Emperor Gu Taxian is perhaps the greatest Emperor in all of history. He crushed the Hundred Empires and brought them to heel, built the vast Great Stone Wall to keep out the deadly wilders, relocated mountains and rivers to promote commerce, set up roads and highways, and even promoted free academies of learning for the common man in an attempt to uplift them. But the Skyseal Emperor's ambitions involve more than just this – he is preparing to launch a great campaign to stamp out all pagan religions, wishing to allow all men to become like gods instead of merely worshiping them. Deities, demons, and immortals alike tremble and rage at the Skyseal Emperor's ambitions.
Gu Chensha is the nineteenth son of the Skyseal Emperor. His mother had been of the royal Chen clan of the Xian Dynasty, one of the Hundred Empires, which had betrothed her to the Skyseal Emperor in an effort to strengthen ties between them. When they refused to submit once the Skyseal Emperor began his grand campaign, he crushed them along with the rest of the Hundred Empires. Chensha's mother then committed suicide, leaving him alone and friendless at court.
For years, Chensha played the part of a fool to avoid being targeted by the other princes… but by accident or design, he one day discovers the long-lost scroll containing the ancient technique only meant for the Sons of Heaven, the 'Son of Heaven's Consecration'. This technique supposedly gave the ancient Sons of Heaven the power to make mortals into gods… or strip the gods of their godhood.
Finally, Chensha had the power to change his destiny, but he still needed to be careful – his imperial siblings have spent years building up their powerbases, and neither they nor the maternal clans supporting them will take kindly to Chensha pushing his way into their ranks. Moreover, if anyone discovered that he held onto the Rites of Celestial Sacrifice instead of offering them to his imperial father, the punishment would undoubtedly be death! Only time will tell if he can make use of this opportunity to rise up to become a dragon amongst men, or just become a footnote to the grand history of the Aeternal Imperium.
---
---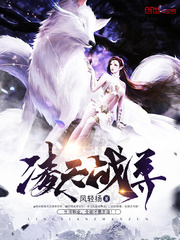 Feng Qinyang 75 2019-10-08
8 Negative
2 Neutral
48 Positive
Earth's top weapon specialist's soul crossed over to an alternate world, merged with Rebirth Martial Emperor's memories, cultivating Nine Dragons War Sovereign Technique, sweeping through all opposition with invincible might!
Able to refine medicine, capable of crafting weapons, and knows the art of inscription….
Being skilled in all professions is the way of kings!
---
---
90° Below Zero 72 2018-06-27
4 Negative
6 Neutral
48 Positive
Chen Feng, of modern earth, had suffered bad luck since birth. After finding the legendary "lucky artifact," his bad luck peaked and he became the only person killed in an earthquake. By a twist of fate, he found himself transmigrated into a different and magical world! A world much larger than earth. A world only partially explored due to the dangers within. A world where human civilization centered around genes. In this world, human beings possessed all sorts of abilities due to genetic fusion. Some went on to create world-changing technologies with their mysterious genetic abilities, while others went on to become undefeated genetic warriors with their combat genetic abilities. How will Chen Feng fare in this new world?
---
---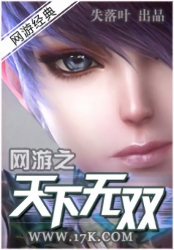 Shi Luo Ye 58 2017-02-25
16 Negative
3 Neutral
34 Positive
Lu Chen was one of the ranked players on CGL Hall of Fame for the VRMMORPG , and his in-game name Fallen Dust was resounded throughout China.
When , a new VRMMORPG released by the same game producer as , was released, he, along with thousands of other players, decided to have a brand new start on the highly anticipated game. Then, the guild master of his previous guild on , He Yi, suddenly decided to create a game studio and dragged him along. Thus began the journey of the legend of an unparalleled player, Fallen Dust…
---
---