Novels
---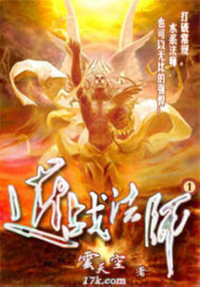 Cloud Sky 101 2016-02-14
50 Negative
13 Neutral
51 Positive
A young boy genius, Suo Jia, is a water mage who dreams of being a warrior travelling the great and dangerous trade routes to find his lost father that set off on them before Suo Jia was born. Having to look after his sick mother, Suo Jia manages to find a way to solve all their problems, as well as make a name for himself. He gathers nobility, vast wealth, items of great power, knowledge lost to the ages, and exceptionally talented females around him as he plots and plans – preparing to set off on an epic journey that will go down in history as a new legend. However, will others that depend on his powers so much be willing to let him go on such a dangerous journey so easily?
---
---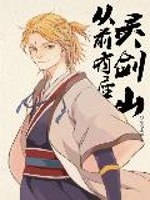 His Majesty the King 94 2017-12-24
6 Negative
6 Neutral
76 Positive
The Spirit Blade Sect was founded in the year 4233. After thousands of years of producing first rate Xiuxian geniuses, it had become one of the five biggest sects in the Ten Thousand Celestial Alliance. The head elder, Immortal Feng Yin is one of the seven Executive Elders of the Ten Thousand Celestial Alliance, with a cultivation that can shake the whole world. The Spirit Blade Sect is dedicated to peaceful development, and holds the core values of Truthfulness, Kindness and Loyalty. In order to expand the sect and bring in new blood, all heroes and geniuses have been welcomed to attend the Celestial Gathering.
Along with the descent of the Comet, a genius appeared in the Nine Continents. Wang Lu, who reincarnated from our modern world, enters the Spirit Blade Sect and embarks on the path of a hilarious peak-level expert.
---
---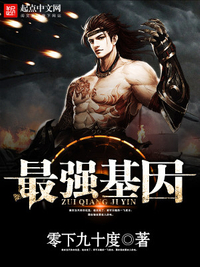 90° Below Zero 92 2018-06-27
4 Negative
7 Neutral
54 Positive
Chen Feng, of modern earth, had suffered bad luck since birth. After finding the legendary "lucky artifact," his bad luck peaked and he became the only person killed in an earthquake. By a twist of fate, he found himself transmigrated into a different and magical world! A world much larger than earth. A world only partially explored due to the dangers within. A world where human civilization centered around genes. In this world, human beings possessed all sorts of abilities due to genetic fusion. Some went on to create world-changing technologies with their mysterious genetic abilities, while others went on to become undefeated genetic warriors with their combat genetic abilities. How will Chen Feng fare in this new world?
---
---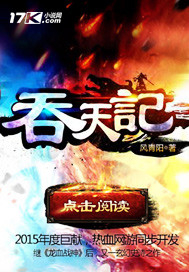 Feng Qingyang 82 2018-04-23
8 Negative
5 Neutral
51 Positive
The Yanhuang Ancient Domain, vast without end, gave birth to many Celestials and Daemons of antiquity tore Heaven and Earth apart and surpassed the control of the 3 Realms and 5 Elements over the endless years it has existed. Numerous Gods, more than ten thousand races, and humans born with a God class body have also come out from the Domain, traveling through the nether, warping Yin and Yang, omnipotent.
In this current age, Celestial Daoism is in prosperity, tens of thousands of Divine techniques shake the Heavens, numerous mortals strive to become Celestials, and millions of sinners walk the Earth. The Prince Heir of the kingdom East Yue Wu Wu Yu, obtains the legacy of the Battle Celestial of the East in the direst of situations to sweep across the Earth and rebel against the Heavens!
In the eyes of the hundreds of millions of Mortals, he is the Sovereign Emperor Celestial, overcoming a plethora of tribulations to reach his current height.
In the eyes of the Celestials and Buddhas of Heaven, he is a peerless Heaven devouring Demon!
---
---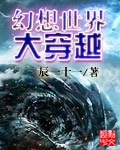 辰一十一 76 2019-07-31
10 Negative
2 Neutral
32 Positive
When fantasy becomes reality, Will the heavenly blessed youth be able to make his way to the end of the deity's road?
Chen Ang who has the ability to transmigrate found himself in the fantasy world.
In the "Never Ending" world, He obtained the wisdom of a superhero.
In the "Super Body" world, He glimpsed into the mysteries of godhood.
From the world of ''Proud Jianghu" onwards, He practiced internal strength, evolving his body.
Through the "Calamity of Python Madness", He obtained the key to longevity.
Superhero serum, Impasse drug, Factor X, Spider gene, And the lizard drug.
He consumed these illegal drugs to reach the end of the deity's road, Such a road is long and full of slopes.
After facing the difficulties and danger to spy on God's forbidden region,
He doesn't have any regret doing so!
---
---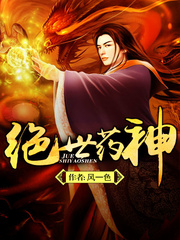 Feng Yise 73 2019-10-08
5 Negative
7 Neutral
36 Positive
A Pill Emperor of his generation was set up by a traitor.
Since then, the world lost a Qingyun Zi and gained an invincible silkpants.
Once again, walking the Great Dao of Alchemy.
How can I defy the heavens . . . with the medicine in my hands!
---
---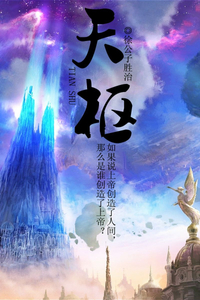 Sir Xu Shengzhi 63 2017-11-03
4 Negative
3 Neutral
39 Positive
It's a story that happened long, long ago, in a continent far, far away, about gods and mortals, sword and magic, war and peace, and of course love and hatred.
Amon was a poor miner's son in a remote town in the kingdom of Hittite. Along with the discovery of a marvelous gem, his fate was changed. People in this continent called it Gods' Tear. But wait, what were the gods? It was said that the gods created the world. Then who created the gods?
Forced by the tantalizing fate, Amon had to struggle to find out the truth behind this world of magic and gods……
---
---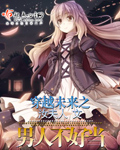 Madam Ru 58 2019-10-08
3 Negative
4 Neutral
45 Positive
After dying from a strange terminal illness, Ling Lan was reborn into a world 10,000 years into the future. Although she dearly wished she could just live a peaceful and uneventful life in her new healthy body, fate had other plans…
Forced to disguise herself as a boy just so she could inherit her deceased father's premium military benefits, Ling Lan's journey to adulthood was full of challenges. After much difficulty, she finally turned sixteen when she could drop the charade. But before she could grasp her newfound freedom to get married and start her own family, a twist of fate results in her being thrown into the Federation's top military boys' school.
With these twists of fate, Ling Lan had little choice but to walk further and further down a path of no return, one of cold and aloof dominance…
---
---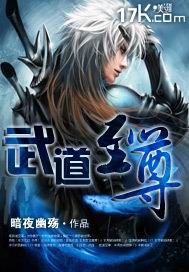 Night Quiet War 53 2019-09-30
3 Negative
5 Neutral
26 Positive
With a breath left, Hope is immortal.
Possessing Martial God bloodline, shouldering great responsibility,
carrying the clan's enmity, with his dreams, Wang Chen treads on the
Martial path.
Killing enemies, searching for the Martial Dao, his name moves the
whole world. Leading the clan, leading the declining sect, he begins
his journey, welcoming challenge after challenges.
The path to his aspirations is full of difficulties and endless slaughters.
Let us see how he overcomes his challenges. With the Martial God
bloodline, the sovereign descends the world! With Supreme body,
reaching for the Heaven!
---
---