Novels
---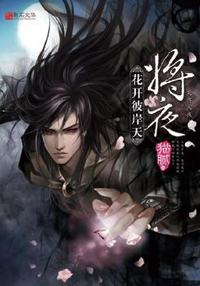 Mao Ni 134 2017-05-29
8 Negative
7 Neutral
67 Positive
Chang An, capital of Tang, the most powerful empire in the continent. A heaven wrecking massacre shook the city to its core. Amidst the incident, a young boy named Ning Que managed to get away, dug out from a pile of corpses along with a little girl called Sang Sang. Years passed, and since that day the two of them lived together. Together with Sang Sang they both entered the military, with plausible military achievements, they were recommended into the Scholar School, which began their miraculous journey.
Who is this boy and what does his future hold?
---
---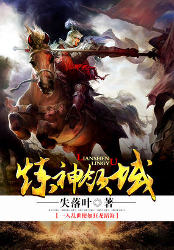 Shi Luo Ye 134 2016-10-05
9 Negative
12 Neutral
75 Positive
Lin Mu Yu is one of the top players in Conquest the game before Destiny. He decides to delete his account due to a promise with his father.
Before he deletes his account he sells of all of his equipment and deletes all of his skills. After deleting his account he suddenly gets his deletion overwritten by a mysterious source and ends up getting trapped in the game itself.
Without anything except for 3 of his skill how will he survive?
---
---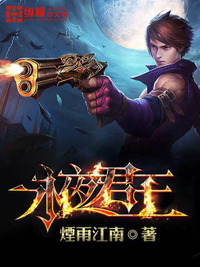 Misty South 133 2017-11-03
14 Negative
5 Neutral
134 Positive
He rose from hardship, but was felled by betrayal. From then on, one man, one gun; treads the path between Evernight and Daybreak to became a legend. No matter what was destined to be his fate, he intends to become the ruler who dictates.
Follow Qianye as he traverse the wide, wild and bloody world of Daybreak and Evernight.
---
---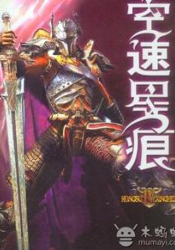 Tang Jia San Shao 116 2016-12-23
7 Negative
8 Neutral
43 Positive
Dark devouring energy and mysterious spatial energy.
The two different types of energy appeared in one person.
A glance that can kill? That is the power of space.
Men will be raped by beautiful women? That is the fate of the protagonist.
An enticingly beautiful vampire woman, a radiantly pure and holy woman, a sacrificial witch with a mysterious soul aura, the tender Lan Lan, soft as water. They will all take their roles as the heroines and change his fate!
---
---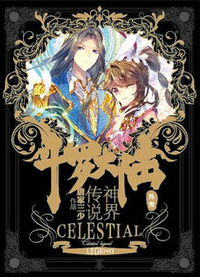 Tang Jia San Shao 114 2016-11-20
15 Negative
7 Neutral
84 Positive
Side-story between DD2 and DD3.
---
---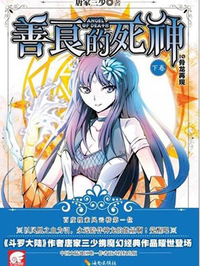 Tang Jia San Shao 114 2017-04-08
9 Negative
6 Neutral
65 Positive
Growing up in a thief's den, Ah Dai remained innocent and kind. During one of his thieving runs, he was caught by a powerful alchemist, Ge Li Si, who took him along for his own reasons. Ah Dai's life was forever changed.
Fate lead him to save the number one assassin from the Continent. In order to bring about his revenge, the King of Assassins forcefully brought Ah Dai to a secluded town, and passed on his life's learnings to him. Following an assassin, will Ah Dai become a demon?
Blood sun high in the heavens, Evil will be born. Blood rain across the world, Calamity shall come.
Thousand-year destruction to befall the Continent, Who is the Savior?
The melding of Kindness and Evil, The fusing of Light and Dark.
With the Phoenix's Blood as guide, Pass all obstacles. With the Dragon's Blood as bond, Love through eternity.
---
---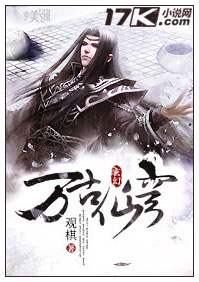 Watching Chess 104 2017-12-23
7 Negative
7 Neutral
76 Positive
The world is like a chessboard and all living beings are the pieces on it!
"I do not want to be treated as a chess piece by the players!"
Defeat in this chess is tantamount to the destruction of my body and I'll thoroughly disappear! Victory in this chess and I'll have a very long life!
With the help of an ancient Weiqi piece, Gu Hai arrived at the Divine Province Mainland!
Heavenly Dao is eternal, however life is limited, making heaven and earth pieces of a chessboard, then in the end transformed into a loess, vanishing like faded smoke and scattered clouds. Nevertheless people still jump out of the chessboard, and these people are already prepared for their death while playing chess against the heavens, and perhaps win eternal life for themselves?
"I've come, and I want to live through 10000 lives without any boundaries!"
---
---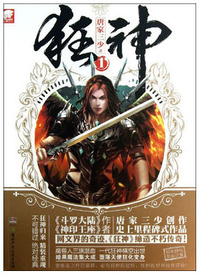 Tang Jia San Shao 94 2017-10-09
14 Negative
8 Neutral
43 Positive
A world where humans, beasts, demons, gods, dragons and pixies fight for supremacy; A war where great beast warriors of the Baemon troop, the dragon knights that soar in the sky, and the demon race that befell into the angel troops battle.
A mixed blood child, who bears the blood of a human, demon and beast, went through hardships that no other people had, and has unmatched wild war potential. He is destined to restructure the chess pieces of this world, and also fated to have an exceptional heart-wrenching love life
---
---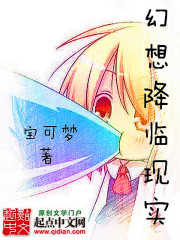 Precious and Dreamy 83 2018-05-04
14 Negative
10 Neutral
60 Positive
What would happen, if one day fantasy collides with reality?
---
---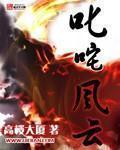 Skyscraper 83 2018-06-27
10 Negative
1 Neutral
68 Positive
This was the era that belonged to various powerful bloodline warriors, the fervorous era where magic powers and warrior energies were the deciding factor of dominance! With endless ardour and unstoppable courage, a grassroot nobody could also shine and live like a boss!
---
---