Novels
---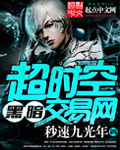 Sonic Nine Light Year 108 2016-07-16
7 Negative
9 Neutral
87 Positive
When the last prodigy level esper on Earth disappeared, Earth was in deep trouble of becoming another species' colony. The ordinary Han, with his intelligence and hardworking character, was able to make a fortune after "accidentally" stepping into the world of dark net, later purchasing an esper power crystal that brought him the ultimate power that changed the fate of the universe.
Dark net is a subset of the Deep Web that is not only not indexed by traditional search engines, but that also requires special tools like specific proxy or authentication to gain access. Dark net is not restricted by any law or morals, so the dark net market has everything that is prohibited by the law. Drugs, slaves, firearms, uranium, bioweapons, rare animals, human testing, assassination, and the list goes on. During the year of 2075 on Earth, Han Lang logged into the largest hyperspace dark net market, and our story begins.
---
---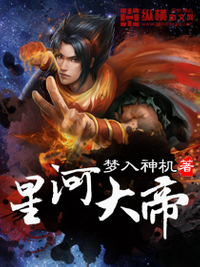 Meng Ru Shen Ji 101 2017-02-25
12 Negative
6 Neutral
62 Positive
When humans step foot into the Galactic Era, the ancient art of cultivation thrives once again.
Regardless of the times, cultivation is never obsolete. In the Buddhist texts, Bodhi asked Buddha:
"How does one control his heart to become a buddha?"
This one sentence summarises the true essence of cultivation: mastery over one's heart.
The heart is very powerful, and is the reason why the Monkey King is also called the 'Heart Monkey'. Everyone's heart is a Monkey King, master the monkey and one can achieve ascension.
Allow me to demonstrate to you the true essence of cultivation in this book
---
---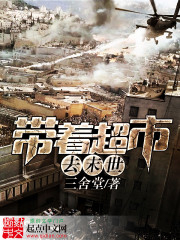 Sanshetang 99 2017-05-29
34 Negative
13 Neutral
41 Positive
Lin Feng was originally in charge of Supermarket supply. One day the supermarket accidentally enters an Apocalypse world. The apocalypse is happening, he has a supermarket in his hand. See how Lin Feng brings a supermarket to survive the Apocalypse.
---
---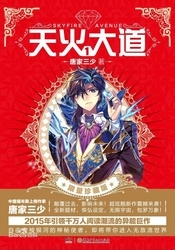 Tang Jia San Shao 96 2016-08-09
8 Negative
6 Neutral
71 Positive
Skyfire Avenue is a street that is 2048 meters long. There are 168 stores here, and each of the store owners is an extremely powerful adept. The Avenue does not permit any vehicles or any robots to pass through it, much less mecha. Even the patrolling police must move about on foot. This is because this is a street for pedestrians, a lane for nobles, hidden away within this high technology world. Lan Jue, the greatest of the mercenaries, code-named 'Zeus', has secluded himself here in Skyfire Avenue after the death of his wife. The name of his shop is "Zeus' Jewelry Store", and here in Skyfire Avenue, he has been given the title, Jewel Master.
---
---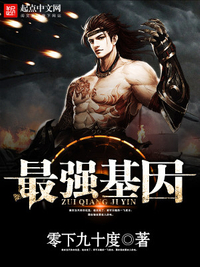 90° Below Zero 95 2018-06-27
4 Negative
7 Neutral
55 Positive
Chen Feng, of modern earth, had suffered bad luck since birth. After finding the legendary "lucky artifact," his bad luck peaked and he became the only person killed in an earthquake. By a twist of fate, he found himself transmigrated into a different and magical world! A world much larger than earth. A world only partially explored due to the dangers within. A world where human civilization centered around genes. In this world, human beings possessed all sorts of abilities due to genetic fusion. Some went on to create world-changing technologies with their mysterious genetic abilities, while others went on to become undefeated genetic warriors with their combat genetic abilities. How will Chen Feng fare in this new world?
---
---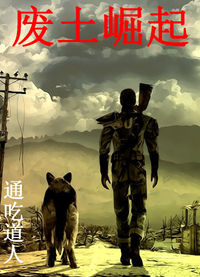 Gluttonous Taoist 90 2018-02-19
20 Negative
8 Neutral
41 Positive
Zhou Qingfeng is a nerd with no car, no savings, and no girlfriend. This story is set three days before the occurrence of a cataclysm that would threaten all of humankind. Amidst the chaos, Zhou Qingfeng strives to gather resources that would help him survive. He will stop at nothing to protect his friends. Along the way, he is granted a few 'special' abilities. He becomes so strong that he is practically invincible. But, everything comes with a price….
Faced with new enemies each day, how far will Zhou Qingfeng's determination to survive take him?!
"I start the game, with a dog in my hand. The equipment I need, I gather along the way.
I dive into the cataclysm with the status of a beginner.
Ruthless, I shall become. I would even detonate a bomb over my head!
This is the path that I have to take, to rise to be the King of the Wasteland. "
---
---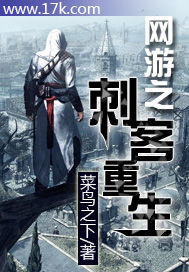 Less than Rookie 90 2017-11-03
24 Negative
6 Neutral
28 Positive
Dancing on the point of a knife, as a dancer in the dark, his dance steps makes the enemy tremble.
As a man who is followed by the goddess of fortune, he has been reborn with two years of experience in the game, numerous raid experience, hidden task guide and the best equipment references. The things he once lost, what he didn't hold and those that had been taken, he is going to get them back.
---
---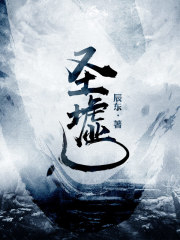 Chen Dong 87 2018-06-27
6 Negative
8 Neutral
53 Positive
To rise from defeat; to revive amidst the dissipation.
As the vast oceans turn to dust and the thunder and lightning fade away,
That strand of spiritual mist once again approaches our great world.
With the shackles that bound our world now severed—
A whole new world of mystery and wonder awaits,
As we turn the corner…
---
---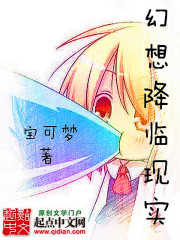 Precious and Dreamy 82 2018-05-04
14 Negative
10 Neutral
60 Positive
What would happen, if one day fantasy collides with reality?
---
---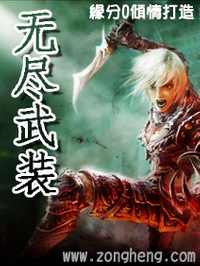 0 Chance 81 2018-05-04
8 Negative
2 Neutral
49 Positive
This world is Heaven.
Because this world has everything you dream of, everything you wish for.
This world is Hell.
Because everyone in this world are parts of a never-ending massacre.
Are you fighting to survive, or fighting to come home?
---
---