Novels
---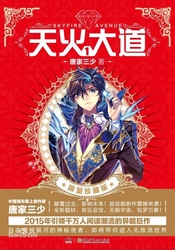 Tang Jia San Shao 88 2016-08-09
7 Negative
4 Neutral
66 Positive
Skyfire Avenue is a street that is 2048 meters long. There are 168 stores here, and each of the store owners is an extremely powerful adept. The Avenue does not permit any vehicles or any robots to pass through it, much less mecha. Even the patrolling police must move about on foot. This is because this is a street for pedestrians, a lane for nobles, hidden away within this high technology world. Lan Jue, the greatest of the mercenaries, code-named 'Zeus', has secluded himself here in Skyfire Avenue after the death of his wife. The name of his shop is "Zeus' Jewelry Store", and here in Skyfire Avenue, he has been given the title, Jewel Master.
---
---
Sanshetang 86 2017-05-30
31 Negative
10 Neutral
39 Positive
Lin Feng was originally in charge of Supermarket supply. One day the supermarket accidentally enters an Apocalypse world. The apocalypse is happening, he has a supermarket in his hand. See how Lin Feng brings a supermarket to survive the Apocalypse.
---
---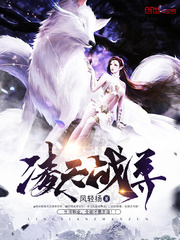 Feng Qinyang 75 2019-10-08
8 Negative
2 Neutral
48 Positive
Earth's top weapon specialist's soul crossed over to an alternate world, merged with Rebirth Martial Emperor's memories, cultivating Nine Dragons War Sovereign Technique, sweeping through all opposition with invincible might!
Able to refine medicine, capable of crafting weapons, and knows the art of inscription….
Being skilled in all professions is the way of kings!
---
---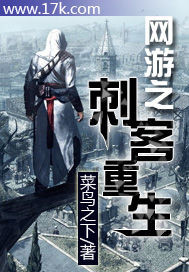 Less than Rookie 75 2017-11-03
21 Negative
6 Neutral
28 Positive
Dancing on the point of a knife, as a dancer in the dark, his dance steps makes the enemy tremble.
As a man who is followed by the goddess of fortune, he has been reborn with two years of experience in the game, numerous raid experience, hidden task guide and the best equipment references. The things he once lost, what he didn't hold and those that had been taken, he is going to get them back.
---
---
90° Below Zero 72 2018-06-27
4 Negative
6 Neutral
48 Positive
Chen Feng, of modern earth, had suffered bad luck since birth. After finding the legendary "lucky artifact," his bad luck peaked and he became the only person killed in an earthquake. By a twist of fate, he found himself transmigrated into a different and magical world! A world much larger than earth. A world only partially explored due to the dangers within. A world where human civilization centered around genes. In this world, human beings possessed all sorts of abilities due to genetic fusion. Some went on to create world-changing technologies with their mysterious genetic abilities, while others went on to become undefeated genetic warriors with their combat genetic abilities. How will Chen Feng fare in this new world?
---
---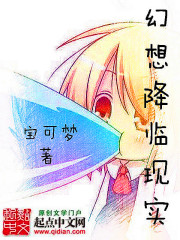 Precious and Dreamy 70 2018-05-04
12 Negative
8 Neutral
58 Positive
What would happen, if one day fantasy collides with reality?
---
---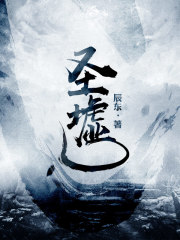 Chen Dong 68 2018-06-27
5 Negative
5 Neutral
41 Positive
To rise from defeat; to revive amidst the dissipation.
As the vast oceans turn to dust and the thunder and lightning fade away,
That strand of spiritual mist once again approaches our great world.
With the shackles that bound our world now severed—
A whole new world of mystery and wonder awaits,
As we turn the corner…
---
---
Gluttonous Taoist 66 2018-02-19
17 Negative
6 Neutral
40 Positive
Zhou Qingfeng is a nerd with no car, no savings, and no girlfriend. This story is set three days before the occurrence of a cataclysm that would threaten all of humankind. Amidst the chaos, Zhou Qingfeng strives to gather resources that would help him survive. He will stop at nothing to protect his friends. Along the way, he is granted a few 'special' abilities. He becomes so strong that he is practically invincible. But, everything comes with a price….
Faced with new enemies each day, how far will Zhou Qingfeng's determination to survive take him?!
"I start the game, with a dog in my hand. The equipment I need, I gather along the way.
I dive into the cataclysm with the status of a beginner.
Ruthless, I shall become. I would even detonate a bomb over my head!
This is the path that I have to take, to rise to be the King of the Wasteland. "
---
---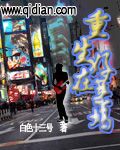 0 Chance 65 2018-05-04
8 Negative
2 Neutral
43 Positive
This world is Heaven.
Because this world has everything you dream of, everything you wish for.
This world is Hell.
Because everyone in this world are parts of a never-ending massacre.
Are you fighting to survive, or fighting to come home?
---
---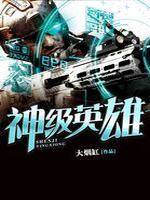 Big Ashtray 64 2017-11-30
34 Negative
6 Neutral
57 Positive
Hero is an ultimate strength body existence. The troops that he leads will follow him as he become stronger and stronger divine existence. , a global online game that is jointly developed by America, China, Europe, Russia, India, Japan and Korea , consists genres of fantasy, adventure, war, entrepreneurship, territory construction, navigation, battle, and leisure.
The players from the whole world are obsessed with this game. Every country sends their top professional gamers to participate the world tournament to demonstrate their talent. Da Fei once was an expert in treating every kind of severe internet addiction. After leaving the game for many years, he targets Hero Creates Legend's unlimited business potential.
---
---