Novels
---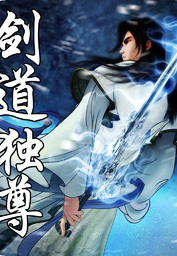 JianYou TaiXu 257 2016-07-16
13 Negative
14 Neutral
203 Positive
On this land of real souls, with millions of different martial art institutions, there're so many strong fighters just like the trees in the forests. Among all, a mediocre apprentice from one of the mediocre institutions suddenly became a martial art genius after a mysterious incident, not only has he got a photographic memory and keen perception but he also came to discover that his ability to comprehend martial arts is astronomically good, which eventually made him an almost godly existence. From the hot-blooded intense battles to the clashes between the top geniuses, Martial art is no longer limited to the mortal world, it reaches to a level that can do everything from controlling the oceans to flying up the sky and diving under the ground.
---
---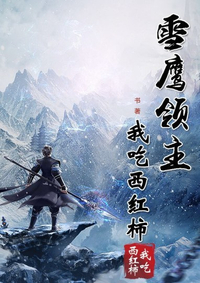 I Eat Tomatoes 413 2016-07-01
25 Negative
23 Neutral
369 Positive
In the Tranquil Sun province of the empire, there exists an unremarkable lordship known as Xue Ying Territory! This is the home of the Dong Bo clan, the clan of our hero Xue Ying!
His father, a commoner turned noble; his mother, a noble who abandoned her clan for love, and his brother, an innocent toddler. But peace cannot last forever, Xue Ying's peaceful life is shattered, and the only way to reclaim it is through power!
---
---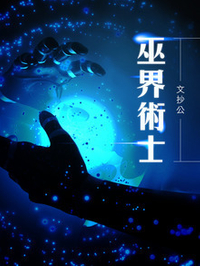 The Plagiarist 506 2016-07-01
22 Negative
32 Neutral
468 Positive
What happens when a scientist from a futuristic world reincarnates in a World of Magic and Knights?
An awesome MC is what happens!
A scientist's goal is to explore the secrets of the universe, and this is exactly what Leylin sets out to do when he is reincarnated. Dark, cold and calculating, he makes use of all his resources as he sets off on his adventures to meet his goal.
Face? Who needs that… Hmmm… that guy seems too powerful for me to take on now… I better keep a low profile for now.
You want me to help you? Sure… but what benefit can I get out of it? Nothing? Bye.
Hmmm… that guy looks like he might cause me problems in the future. Should I let him off for now and let him grow into someone that can threaten me….. Nahhh. kill
---
---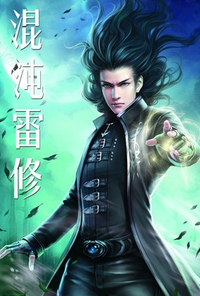 Writing Board 234 2016-06-25
13 Negative
15 Neutral
94 Positive
A Little Fatty who was constantly bullied in his sect, by relying on the Magical Artifact his parents left behind, cultivated the peerless, primarily chaotic Five Elements Lightning technique. Using this, he slowly rose and dominated the continents. 10th Step Water Divine Lighting, 3rd Step Fire Divine Lightning, 5th Step Earth Divine Lighting, 7th Step Metal Divine Lighting, Lesser 5 Element Soul Divine Lighting, Greater 5 Element Destruction Divine Lighting, Dark Purple Divine Lighting, Pure Divine Lighting, Clear Sky Divine Lighting, Righteous Taichi Divine Lightning.
~A monk once said, "One who has dissatisfaction should get struck by all 5 bolts of lightning"~
---
---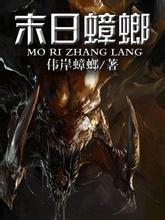 Wei An Zhang Lang 96 2016-06-25
33 Negative
10 Neutral
48 Positive
Cockroaches are insignificant beings in this dangerous apocalyptic world. Wandering around and knowing the principles of the apocalypse, the dangers of the apocalypse slowly worn away his laziness and compassion.
Cockroach slowly becomes stronger, of course also gaining power whilst watching the madmen of the apocalypse trampling on everything. Cockroach always had a bit of conscience, but he did not want to become a hero, yet he doesn't mind sharing bread from his plate.
Cockroach lived in a crack of the apocalyptic world until the crack could no longer hold him. Some places have blood descriptions, so enter with caution!!! Cockroaches mantra is: "Don't talk to me about human rights, Don't talk to me about the law, Don't talk to me about love!"
---
---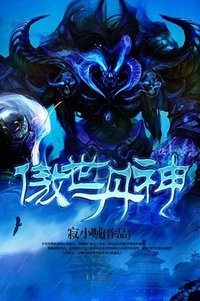 Solitary Little Thief 629 2016-06-15
38 Negative
31 Neutral
427 Positive
Young Chen Xiang had a fateful encounter with a goddess & demoness and received their peerless heritage, divine pulses, ultimate martial arts, and transcendent alchemy techniques, which gave him an easy ride in his journey of cultivation.
When hungry, he refines some spirit pills to eat as snack, when lonely he flirts with the goddesses, when bored he teases those martial artists who came to beg for spirit pills, when tired he let his beautiful wives massage him.
---
---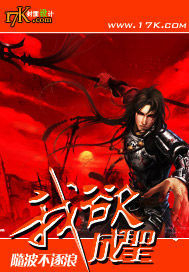 Ni Cang Tian 426 2016-06-15
32 Negative
19 Neutral
299 Positive
If I don't die… I swear I will act on all my evil thoughts.
Not exactly everyone's typical thought when they're about to die. What will a cowardly young man do when reincarnated with the evil powers to redefine his destiny? Can the natural kindness of human nature triumph over evil? Will he become the cold blooded demon king of legend, or will he forge his own path and rain down another kind of terror?
---
---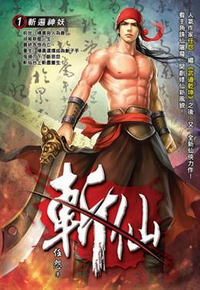 Ren Yuan 397 2016-06-15
15 Negative
16 Neutral
311 Positive
In his previous life, Yang Chen was benevolent, but he was bullied all his life.
Reborn, Yang Chen chose to become an Executioner, settling all gratitude and grudges with the executioner's blade, beheading the common people on the Immortal Executioner Stage.
Behead men in the world of men!
Behead demons in the world of demons!
Behead devils in the world of devils!
Behead immortals in the world of immortals!
---
---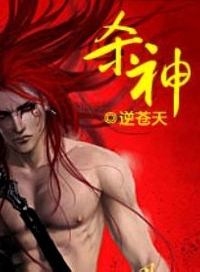 Ni Cang Tian 476 2016-06-15
38 Negative
27 Neutral
361 Positive
Growing up parentless, Shi Yan was left with large amount of inheritance money, and a general disinterest in life.
The only times he felt alive was when his adrenaline coursed through his veins. He quickly found that exercise extreme sports, bungyjumping, cave diving & skydiving, gave him the biggest kicks. The bigger adrenalin kick, the close he was to death, the more alive he felt.
Waking up in a pile of dead bodies in an unknown land, after a diving adventure had ended disastrously, he quickly realizes the body he now possessed was not his own.
Follow Shi Yan as he explores this new world where danger lurks around every corner, and death is only a breath away. A world Shi Yan could not feel more alive in.
---
---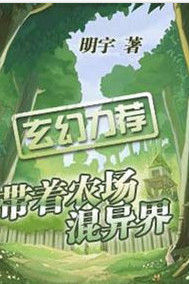 Ming Yu 617 2016-06-06
87 Negative
57 Neutral
474 Positive
A series about a man who awakens in a strange land to find himself in the body of a complete waste of human life. He has to try to help rebuild a family that has fallen to only himself and his few retainers. As the first arc of the story it grows and becomes an epic journey of adapting to new land while crippled by a drug he was forced to ingest as he was banished to a wasteland by the old nobles of the capital after his family sided with the wrong heir to the throne in line for succession.
His only aid in this unfamiliar world is a strange ability that was present when he awoke in his new body. He's got the ability to enter a world that is basically a farming simulation game, except all of the food is usable in the outside world. For someone stuck in a wasteland, only this cheat will help him survive and move forward in this unfamiliar world along with his few loyal retainers as he tries to rebuild a fallen family. Farming, selling crops, trying to find a way forward with a body that's crippled.
Follow the journey of Zhao Hai as he lives his life in a magical world filled with intrigue, farming, business, more farming, and other exciting non farming things, followed by farming and cultivation.
---
---