Novels
---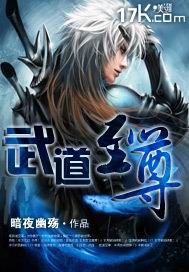 Night Quiet War 58 2019-09-30
3 Negative
5 Neutral
26 Positive
With a breath left, Hope is immortal.
Possessing Martial God bloodline, shouldering great responsibility,
carrying the clan's enmity, with his dreams, Wang Chen treads on the
Martial path.
Killing enemies, searching for the Martial Dao, his name moves the
whole world. Leading the clan, leading the declining sect, he begins
his journey, welcoming challenge after challenges.
The path to his aspirations is full of difficulties and endless slaughters.
Let us see how he overcomes his challenges. With the Martial God
bloodline, the sovereign descends the world! With Supreme body,
reaching for the Heaven!
---
---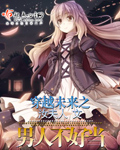 Madam Ru 58 2019-10-08
4 Negative
4 Neutral
47 Positive
After dying from a strange terminal illness, Ling Lan was reborn into a world 10,000 years into the future. Although she dearly wished she could just live a peaceful and uneventful life in her new healthy body, fate had other plans…
Forced to disguise herself as a boy just so she could inherit her deceased father's premium military benefits, Ling Lan's journey to adulthood was full of challenges. After much difficulty, she finally turned sixteen when she could drop the charade. But before she could grasp her newfound freedom to get married and start her own family, a twist of fate results in her being thrown into the Federation's top military boys' school.
With these twists of fate, Ling Lan had little choice but to walk further and further down a path of no return, one of cold and aloof dominance…
---
---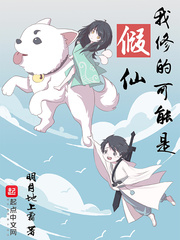 Bright Moonlight Frost On The Ground 57 2019-10-08
6 Negative
1 Neutral
37 Positive
On modern-day Earth, An Lin seems to have been abandoned by God. When his father suddenly disappears, An Lin is left with his father's immense debt, putting his life at risk. After being forced to a rooftop by his pursuing creditors, An Lin is unexpectedly swept off his feet and brought to the ground safely.
After learning that he was saved by an Immortal, An Lin is gifted, seemingly out of pure generosity, the 'God Of War System,' and a pass to a new realm. Follow An Lin as he experiences a whole new world of legends, meets many new friends, acquires legendary weapons and tools, and starts on his path of becoming a powerful cultivator. There is never a dull time in An Lin's new life with his 'great' new system!
---
---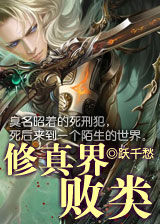 Traversing Thousand Sorrows 54 2019-04-02
31 Negative
6 Neutral
19 Positive
The notorious death row prisoner ended up in a strange world after his death. There are no cars with four wheels in this world, but divine horses with four legs. There are no planes, but immortals are flying in the sky. No cell phone? Not a problem, there is another way to send messages thousands of miles away…. What a crazy world! Only in books and movies of the past life could be seen cultivators, it is not a fantasy here, but a real existence.
The death row prisoner thought, since coming here I have to live life to the fullest, in my past life I had dreamed about the immortal, it is impossible to drop it now, I must satisfy my craving, even to kill in this life…. Immortal Big Sister, I'm coming!
---
---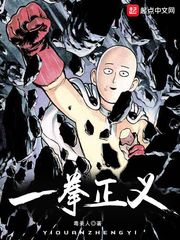 Poisonous Beauty 54 2019-09-30
9 Negative
3 Neutral
31 Positive
Saitama from One Punch Man has unexpectedly crossed over to the One Piece world.
In this vibrant and colorful world lies hidden danger that shall be brought to light by the existence of a Hero and bring justice to the common people.
Whether the perpetrators be Pirates or Marines, all shall be brought to justice!
First World: One Piece
Second World: Dragon Ball.
Third World: To be determined…
(Special note: In the upcoming arcs Saitama will cross over to other worlds, but no matter what world he may be in, he will be invincible!)
---
---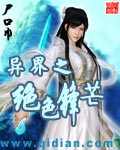 Towel Covering Corpse's Mouth 45 2019-09-30
7 Negative
4 Neutral
18 Positive
Transmigration is the total rage of novels nowadays, and if the main character isn't careful, they get swept up into the bandwagon, so this is a story from another continent.
Magic? —— of course the main character won't know how to use it, but what about knowing how to use electricity?
Dou Qi? —— the main character still doesn't know, but is inner power more strong?
Beautiful women? —— of course the main character has them, or else there wouldn't be anything worth reading in this novel.
How many? —— that question's quite good, if I told you everything, what would you read for? An honest warning to the female readers and your tastes, it is a harem novel, don't read it if you're not interested. A stern warning to male readers and your tastes, um, it's like a breath of fresh air.
---
---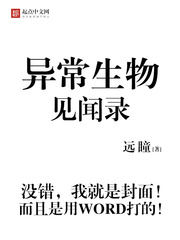 Yuan Tong 37 2018-12-24
3 Negative
1 Neutral
20 Positive
Hao Ren (literally means "good man"), as his Chinese name suggested, is a good man, and his ideal was to live a restful, comfortable life as a landlord. At least that was his plan before a couple of abnormal creatures rented his house.
A remote, outdated big apartment, a bunch of rather abnormal non-human creatures, and a labor contract from the "god", the three factors combined lead him to be the busiest landlord and most supernatural "babysitter". The story of the most complicated, erratic and abnormal landlord and tenants started from here.
"Ever since I put my fingerprint on the labor contract, I knew I was roped into something terrible……"
As a person who is down-to-earth as well as a good Samaritan, Hao Ren desires to live the rest of his life as a benevolent landlord. Stumbling into a curious yet mysterious lady, he began his journey of "collecting" abnormal and supernatural tenants.
His life only became more chaotic when he receives a labor contract from "God". Discover the many races, myths and worlds that lie beyond what humans define as normal! This bizarre fantasy full of fun is sure to bring you on a crazy rollercoaster of emotions!
---
---