Novels
---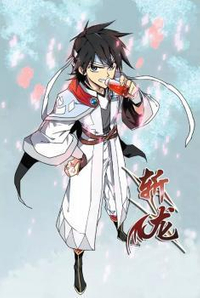 Shi Luo Ye 206 2016-05-14
23 Negative
13 Neutral
132 Positive
Li Xiao Yao left S.W.A.T to become an ordinary security guard. While working, he happened to enter the VIP room and found Lin Wang Er still in the middle of changing. As revenge, she took him on a ride and kicked him out of the car.
After hours of walking, Li Xiao Yao finally managed to get back home just to be kicked out of the house. He then got an offer from his previous supervisor to become the bodyguard of the Tian Xi group CEO's daughter both in game and in reality. But unknown to Li Xiao Yao the girl was actually…
---
---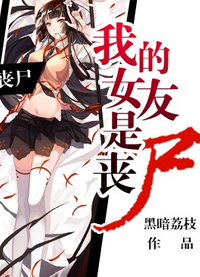 Dark Lychee 192 2017-11-16
6 Negative
7 Neutral
121 Positive
When disaster struck, Ling Mo knew that the kinds of zombies depicted in doomsday movies would in fact, be totally different from reality…
Normally, the most important thing to do during the end of the world is to survive, but when Ling Mo picked up his girlfriend from an abandoned bus, the trajectory of his life had gone completely out of control.
The cause of this was very simple. His girlfriend, mutated…
Wait, Shana, that sickle in your hand looks like its being pointed at my pants! Senior sister! Stop trying to pounce on me the moment I'm distracted! And little girl, is it really alright for you to just hide by my side and laugh?
Lastly…all of you, stop trying to bite me…ahhh!!!
---
---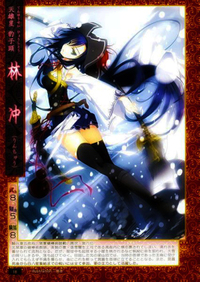 She's Cold As Ice 170 2017-12-23
4 Negative
7 Neutral
102 Positive
"Your servant is Majestic Star 'Panther Head' Lin Chong, from this day forward I am your woman!"
When the beautiful and heroic young girl in front of him shouted those heaven shattering words, Su Xing was overwhelmed with shock.
And so the tale of the 108 maidens of destiny from legends begins.
In Liangshan Continent, a genius is defined as a Star Master who is capable of signing the Star Duel Covenant contract with two Star Maidens. This was truly the limit.
But right now Su Xing's dilemma is how to convince the "Strength Star" Lu Junyi to become his eighth Star Knight. And this is just the beginning…
---
---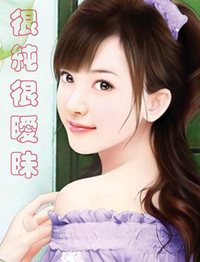 Fishman The Second 133 2018-06-27
9 Negative
5 Neutral
82 Positive
Yang Ming is an underachiever in high school. He skips class to shoot pool, cheats on his exams and gets into fights. However, by a twist and turn of fate and luck, he obtains some high-tech contact lenses that give him superpowers and dramatically change his life.
As his journey unfolds, he battles against society's big guns and attempts to bring justice into an unjust world. Along the way, he has many interesting and romantic encounters with the ladies who are charmed by his character.
How will he use his superpowers?
Will he be able to overcome evil and bring justice to the world?
---
---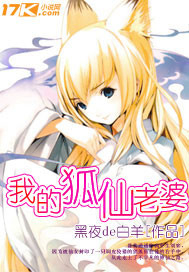 Ram de Night 129 2017-11-16
17 Negative
9 Neutral
70 Positive
Humanoid beast? Ahem…. Humanoid beast….
Because a female immortal sealed a mischievous and sly fox spirit into his right hand, ordinary senior high school student Liu Yi henceforth began his extraordinary journey as a immortal practitioner.
The fox spirit said:
"The prettiest girls in the class, the daughters of rich families, the evil female cult members, the beautiful women in the world of immortals? All these beauties are no longer a dream!
Come, become an immortal and even a diaosi could counterattack!
Come, become an immortal and kill all of the tall, rich and handsome!
Come, become an immortal and capture all the beauties!"
"Liu Yi, I said to capture all the beauties; not to capture me! Hey! Stop!"
---
---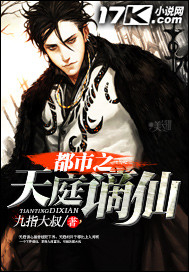 Nine Finger Uncle 120 2018-03-10
14 Negative
11 Neutral
78 Positive
I, the mighty Telepath Starlord, got banished into the mortal world. The days in the mortal world are much better than those in heaven! Everything is here — money, authority and most importantly stunning beauties! I am from a rich family. Yes, I am indeed wealthy now. The kind of wealth where you would not want to displease me. Domineering CEOs, military big shots, business geniuses, you name it — I know them all! I know everything you are thinking about. You can't defeat me anyway, how are you going to go against me? A century in the mortal world is only equivalent to a hundred days in heaven. As an urban banished immortal, I will enjoy the heck out of my time in the human world and a huge commotion would arise in heaven!
---
---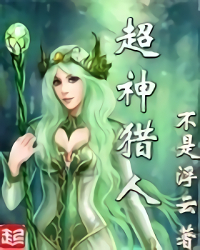 Intransient 116 2017-06-11
7 Negative
6 Neutral
46 Positive
With the sudden announcement of the launch of the holographic virtual network, Chen Mo, a hacker, received a special commission to hack this system in a bid to halt advancement.
To complete his task, he enters GENESIS – the holographic virtual game touted as the most secure – to look for a way to hack it. In his search, he inevitably becomes a terrifying force to behold.
---
---