Novels
---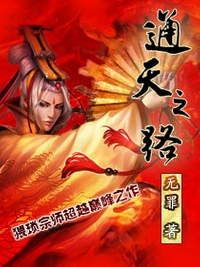 Innocent 158 2017-04-08
8 Negative
8 Neutral
90 Positive
Wei Suo, a low level cultivator from the Spirit Peak City was scammed in a transaction. He ended up purchasing a damaged low level magical treasure. However, this worthless damaged magical treasure had an artifact spirit that already lived for several tens of thousands of years… On top of that, compared to several tens of thousands of years ago, many of the rare and sparse things were abundant now. The first thing Wei Suo discovered was that the materials used to make a Fire Talisman that was worth half a Low Quality Spiritual Stone were extremely abundant now.
---
---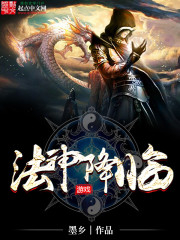 Mo Xiang 158 2018-03-30
12 Negative
12 Neutral
101 Positive
The number one magician in the game, Link, led his group to defeat the final boss: Ruler of the Abyss, Nosamax. Then, a cinematic appeared.
It was a very simple one. There was an endless void, and within the emptiness there was a self-proclaimed Ruler of Light — a dim globe of light.
"Link, are you willing to save the continent of Feiloma from the envelopment of darkness?" asked the Ruler of Light.
Of course, in reality, he wouldn't dream of agreeing to such a laden mission. However, couldn't he give it a shot in the game?
"I am willing!" Link replied in deadly earnest.
"Then go ahead."
And thus, Link was thrown into the miserable continent of Feiloma.
---
---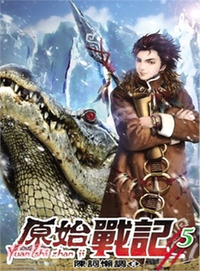 Lazy Cliché 151 2017-03-21
7 Negative
7 Neutral
132 Positive
Shao Xuan joins a friend in his expedition to a recently discovered archaeological cave. After he picks up an ordinary looking stone he is teleported to a different world and wakes up in the body of a small orphan child. The world he is in now is still in it's stone age with primitive tools made of stone and the ways of the people are savage. Savage isn't the only thing special about the people though, because they have superhuman strength, jump higher than trees and punch stones, in short they are able to cultivate their bodies. Despite all this, it is a real struggle to survive because of the scarcity of the food. Together with Caesar, his wolf pet, he tries to survive in this cruel world.
---
---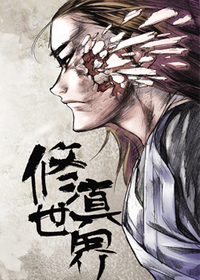 Fang Xiang 139 2016-12-11
12 Negative
4 Neutral
127 Positive
World of Cultivation is the tale of a disgruntled young man and his quest to be the best farmer he can be, at least if it wasn't for those annoying people who keep getting in the way of his pursuit of agricultural excellence.
Will conspiring forces turn him into a sword cultivator, or will he manage to throw off the shackles of fate and grow the best darn crops in the sect? Those air-headed cultivators dream of too much nonsense and don't know how to live properly, they need to get a real job to earn some jingshi for a living like a normal person.
---
---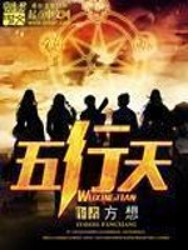 Fang Xiang 121 2016-10-08
4 Negative
5 Neutral
78 Positive
The merging of ten thousands worlds, the dissipation of spiritual power, and the cultivation world that had went through a million years of history suddenly crumbled. A large-scale invasion broke out in the Savage Territories and the Five Way Heaven became the final defense of the cultivators.
A thousand years later, with a life as a coolie, a lowly young man that came from Old Earth, went deep into the Savage Territories for three years and became an exception, gaining a chance to enter the Five Way Heaven for further studies.
Longing to seize control of his fate, the young man wholeheartedly seeks to become stronger. With his wild beast like battle instinct, a magnificent and beautiful storm will begin.
---
---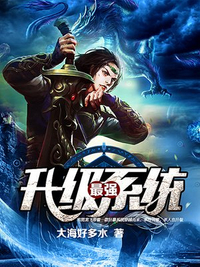 How much water in the Ocean 64 2019-09-30
21 Negative
2 Neutral
28 Positive
Have you ever seen exposing holy vein?
Have you ever seen revealing a Divine Ranked Martial Technique?
Have you seen all the women in the world go crazy for a man alone?
"Carrying the dragon slayer on his shoulder and holding the Zhuge sword in his hands, he asked," "Fuck, who else is there?"
The nerd Long Fei brought a type of Striking System and teleported here. Killing monsters and levelling up, killing people as well as levelling up, suppressing the Three Realms and destroying all those who were unconvinced!
---
---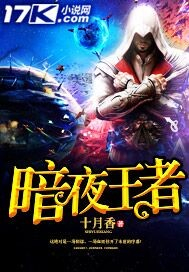 October Incense 31 2018-06-01
21 Negative
4 Neutral
14 Positive
A rain of blood poured down from the sky as the prelude for the end of day.
Sunshine was but only forever a dream whilst the living was filled with eternal crimes.
To survive, the strong plundered till death as the weak struggled for their last breath.
Then, society collapsed as everything began to relapse.
For a piece of stale bread, an olden pure maiden spread her legs.
Humans were only animals as their lusts and greed eternally prevailed.
A man's soul went back to his former life to face the darkness and survive.
Clad in a dark-blooded coat, he traversed on the path of oaths.
For a hope he forever shielded, he rushed to the last battlefield.
---
---