Novels
---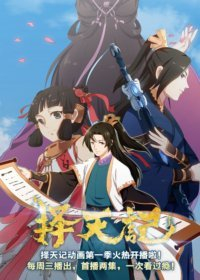 Mao Ni 173 2015-11-27
11 Negative
10 Neutral
132 Positive
To pick is to choose. This is a story about choices. Three thousand world full of gods and demons, with a scroll in hand you are able to control the entire universe… At the beginning of time, a mystical meteor came crashing down from outer space and scattered all over the world. A piece of it landed in the Eastern Continent. There were mysterious totems carved upon the meteor, and people gathered around it wanting to discover its usage. They discovered the Way, and established The Tradition. Several thousand years later, the fourteen years old orphan Chen Chang Shang left his master to cure his illness and change his fate. He brought a piece of marriage vow with him to the capital, thus began the journey of a rising hero.
---
---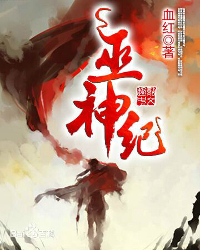 Blood Red 136 2016-09-13
35 Negative
18 Neutral
92 Positive
Long ago, there were people who stood upon the earth with their heads held high. They never bowed to anyone because of their indomitable spirit. They were capable of controlling wind and lightning, and conquering dragons and serpents. They seemed strong enough to split the earth and shatter the stars with their fists. They traveled throughout the land and called themselves Magi. Eventually, one of them would become a Supreme Magus! These men are the ancestors of human beings. Their blood is what we all share today.
Qing Long is the former strongest man in the world. He traveled through space and time and was reborn as Ji Hao in the Fire Crow Clan of the Southern Wasteland. It's a complicated world. Forces from both inside and outside of the clan want this young and talented boy to die. Under great pressure, Ji Hao makes a deal with a mysterious man, who resides in his spiritual space, never showing his real face. He gains two drops of blood from a dragon and phoenix. Afterwards, Ji Hao becomes increasingly more powerful.
---
---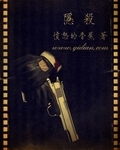 Angry Banana (愤怒的香蕉) 100 2019-06-02
6 Negative
7 Neutral
60 Positive
One of the top expert killers, tired of endless assassinations and having survived a cruel and suppressed life, decided to escape the world's strictest assassin organization.
A chance came during one of the nights when the organization was least prepared, and he fled. However, he discovered that the night he escaped was the night when the organization had sent out many experts and ability type users to capture a phoenix weakened by its rebirth. Eventually, when surrounded and knowing that his situation was hopeless, he desperately shot at the ability user blocking his way. This helped the phoenix break out of the encirclement and grant him his one and only wish – freedom.
The assassin's soul was sent back to his ten year old self. He woke up at a point in time that would allow him to drastically change his fate – he killed the two assassins that picked him up and brought him to the organization.
Thus, he began a brand new life.
Two naive little girls and one experienced boy living together and filling their days with warm memories of childhood…
---
---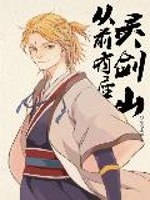 His Majesty the King 94 2017-12-24
6 Negative
6 Neutral
76 Positive
The Spirit Blade Sect was founded in the year 4233. After thousands of years of producing first rate Xiuxian geniuses, it had become one of the five biggest sects in the Ten Thousand Celestial Alliance. The head elder, Immortal Feng Yin is one of the seven Executive Elders of the Ten Thousand Celestial Alliance, with a cultivation that can shake the whole world. The Spirit Blade Sect is dedicated to peaceful development, and holds the core values of Truthfulness, Kindness and Loyalty. In order to expand the sect and bring in new blood, all heroes and geniuses have been welcomed to attend the Celestial Gathering.
Along with the descent of the Comet, a genius appeared in the Nine Continents. Wang Lu, who reincarnated from our modern world, enters the Spirit Blade Sect and embarks on the path of a hilarious peak-level expert.
---
---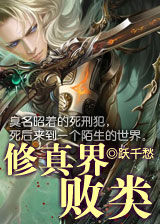 Traversing Thousand Sorrows 54 2019-04-02
31 Negative
6 Neutral
19 Positive
The notorious death row prisoner ended up in a strange world after his death. There are no cars with four wheels in this world, but divine horses with four legs. There are no planes, but immortals are flying in the sky. No cell phone? Not a problem, there is another way to send messages thousands of miles away…. What a crazy world! Only in books and movies of the past life could be seen cultivators, it is not a fantasy here, but a real existence.
The death row prisoner thought, since coming here I have to live life to the fullest, in my past life I had dreamed about the immortal, it is impossible to drop it now, I must satisfy my craving, even to kill in this life…. Immortal Big Sister, I'm coming!
---
---