Novels
---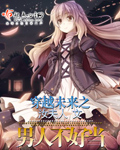 Madam Ru 58 2019-10-08
4 Negative
4 Neutral
46 Positive
After dying from a strange terminal illness, Ling Lan was reborn into a world 10,000 years into the future. Although she dearly wished she could just live a peaceful and uneventful life in her new healthy body, fate had other plans…
Forced to disguise herself as a boy just so she could inherit her deceased father's premium military benefits, Ling Lan's journey to adulthood was full of challenges. After much difficulty, she finally turned sixteen when she could drop the charade. But before she could grasp her newfound freedom to get married and start her own family, a twist of fate results in her being thrown into the Federation's top military boys' school.
With these twists of fate, Ling Lan had little choice but to walk further and further down a path of no return, one of cold and aloof dominance…
---
---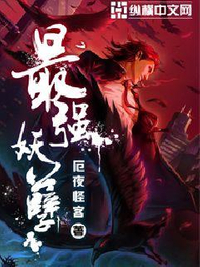 Hellsing 54 2018-06-01
9 Negative
5 Neutral
33 Positive
Qi Condensation. Foundation Establishment. Core Formation. In the current world, only these three realms are known to be achievable. Nascent Soul is but a legend and the realms above it lost to the the long river of time. The modern era is known as Cultivation Civilization, a balance of power and civility, excess and moderation. While cultivation remains a secret practice, it has long since exposed itself to the mundane world, quietly intertwined with each facet of society. While the world appears to be at peace, what lies underneath is a conflict between human, cultivator, and demon, brewing for ages and waiting to implode. Yet in the wake of humanity's rapid industrialization, qi—and consequently cultivation—is dying.
Besieged on all sides by demon and human, Xu Yangyi, our protagonist, strives to reach the apex, armed only with esoteric knowledge and his cool pragmatism, and to avenge the unjust deaths of both his parents. Embroiled in conspiracy and with adversity waiting at each turn, he is undeterred in his conquest to seek the Grand Dao and break free of this world's shackles, claiming his title as the pioneer of an era!
---
---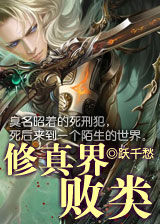 Traversing Thousand Sorrows 53 2019-04-02
31 Negative
6 Neutral
19 Positive
The notorious death row prisoner ended up in a strange world after his death. There are no cars with four wheels in this world, but divine horses with four legs. There are no planes, but immortals are flying in the sky. No cell phone? Not a problem, there is another way to send messages thousands of miles away…. What a crazy world! Only in books and movies of the past life could be seen cultivators, it is not a fantasy here, but a real existence.
The death row prisoner thought, since coming here I have to live life to the fullest, in my past life I had dreamed about the immortal, it is impossible to drop it now, I must satisfy my craving, even to kill in this life…. Immortal Big Sister, I'm coming!
---
---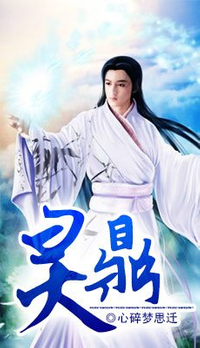 Change thought about heartbroken dream 47 2019-09-30
11 Negative
2 Neutral
14 Positive
There was once; a world filled with thousands of techniques and millions of paths for those who sought great power.
A young boy lost his parents due to an unforeseen accident. His enemies destroyed his spiritual root and left him to suffer, for he was once known as the most talented disciple. His adopted elder sister abandoned him because she saw no future laid ahead by remaining with him.
Even after suffering through three years of hell, he did not give up. His perseverance was eventually answered in the form of a mysterious spiritual furnace that fell from the sky. From that moment on, his fate drastically changed. The trash him stepped back into the world of cultivation; as he sought revenge for his parents.
"My sister, whom I once loved, I will cut my ties with her! My former senior brother, whom was my father's proudest disciple, he will be my stepping stone! Those whom hurt my beloved, whom will take advantage of my friends, whom want to become my enemies, they will all pay the price of death!"
This is a tale of a young boy; who was robbed of everything from his father's comrades, and who left heartbroken by his sister when he was in the darkest pit of his left, step back up and change his fate through a mysterious spiritual furnace.
---
---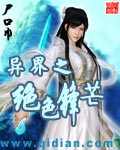 Towel Covering Corpse's Mouth 44 2019-09-30
7 Negative
4 Neutral
17 Positive
Transmigration is the total rage of novels nowadays, and if the main character isn't careful, they get swept up into the bandwagon, so this is a story from another continent.
Magic? —— of course the main character won't know how to use it, but what about knowing how to use electricity?
Dou Qi? —— the main character still doesn't know, but is inner power more strong?
Beautiful women? —— of course the main character has them, or else there wouldn't be anything worth reading in this novel.
How many? —— that question's quite good, if I told you everything, what would you read for? An honest warning to the female readers and your tastes, it is a harem novel, don't read it if you're not interested. A stern warning to male readers and your tastes, um, it's like a breath of fresh air.
---
---