Novels
---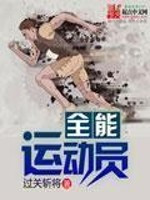 Victory General 33 2018-09-30
42 Negative
7 Neutral
23 Positive
Athletics, sprints, high jump, long jump he could do it all, breaking the world records was known as the "Emperor Track and Field";
In the arena of basketball with his invincible shots
In the football stadium did not lose a game known as "the undefeated king"
On the tennis court he won four Grand Slam in one year.
On the track created numerous "firsts"
He is the greatest Olympic champion.
He has many world records
He is the ALMIGHTY ATHLETE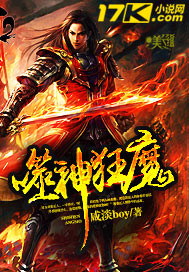 Little Salty Boy 33 2019-04-02
23 Negative
4 Neutral
7 Positive
Alone, he ventured into the immortal realm.
With a single sword, the slaughtered the Gods and Demons of the world.
With the dance of his blade, he tread in between life and death and slowly progressed toward the peak of martial arts.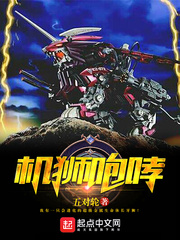 Wuduilun 33 2019-12-23
4 Negative
1 Neutral
18 Positive
The Abyss descended, and civilization was destroyed.
The last survivor, Rey Mingkai, took the core of the final civilization of his homeworld, the Liger Zero, through numerous wars amongst space-time in order to seek a method to revive the homeworld as well as launch a battle of vengeance against the Abyss.
Facing the Abyss that destroyed countless civilizations, the lone survivor yelled from the heart:
"The planet may be destroyed! The universe may be destroyed! But civilization will never be destroyed! Even if the world reaches the limit of destruction in the end, civilization will be passed down through generations!"
Story worlds list: Code Geass → Zoids: New Century → Gundam Build Fighters → Armored Trooper VOTOMS → Mobile Suit Gundam: The 08th MS Team → Full Metal Panic (to be continued)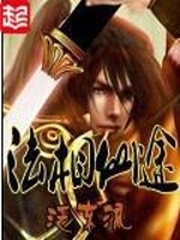 Spread to East 32 2019-06-02
2 Negative
2 Neutral
19 Positive
The endless and rugged road to eternal life. Many heaven blessed geniuses are willing to sacrifice themselves without hesitation. The grandmasters of the Immortal sects, the giant owls from the Demonic path, the thousand years old monsters, which one of them isn't a peerless genius with an outstanding fate? What advantages can the second life bring to Zhang Fan, a cultivator with an ordinary aptitude, for him to be able to trample them under his feet and visit the summit of the world?
Cuttlefish That Loves Diving 32 2019-08-11
8 Negative
4 Neutral
13 Positive
Cultivators of the True(zhēn) get rid of the False(jiǎ) and keep the True(zhēn) in order to see the natural state. Those who can attain this realm are called "True Person/Daoist Master(zhēnrén)". These people have succeeded in establishing their primordial spirit and have transcended life and death.
Will the Archive of Fate's End exterminate all fate?
This is the cultivation tale of an antiquity immortal art traversing through the myriad worlds.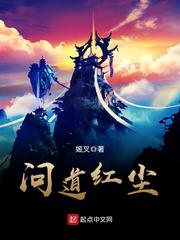 Ji Cha 32 2020-04-20
2 Negative
4 Neutral
19 Positive
in Yi once believed that people who cultivate immortals are primarily indifferent and tranquil, without desires, tolerant and can withstand temptation.
Finally, he discovered that immortal first had an individual word next to it.
Immortal road bitter and cold, we embrace each other for warmth.
Yuan Tong 31 2018-12-24
3 Negative
1 Neutral
18 Positive
Hao Ren (literally means "good man"), as his Chinese name suggested, is a good man, and his ideal was to live a restful, comfortable life as a landlord. At least that was his plan before a couple of abnormal creatures rented his house.
A remote, outdated big apartment, a bunch of rather abnormal non-human creatures, and a labor contract from the "god", the three factors combined lead him to be the busiest landlord and most supernatural "babysitter". The story of the most complicated, erratic and abnormal landlord and tenants started from here.
"Ever since I put my fingerprint on the labor contract, I knew I was roped into something terrible……"
As a person who is down-to-earth as well as a good Samaritan, Hao Ren desires to live the rest of his life as a benevolent landlord. Stumbling into a curious yet mysterious lady, he began his journey of "collecting" abnormal and supernatural tenants.
His life only became more chaotic when he receives a labor contract from "God". Discover the many races, myths and worlds that lie beyond what humans define as normal! This bizarre fantasy full of fun is sure to bring you on a crazy rollercoaster of emotions!
---
---

I DON'T Eat Tomatoes 30 2019-07-31
19 Negative
3 Neutral
9 Positive
《星辰变后传》再续了《星辰变》的故事…… 作者一共写了两本后传,主要内容就是讲述两个孩子的成长经历。 天要罚我,我便凌驾于九天之上!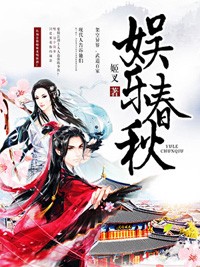 Ji Cha 30 2020-04-20
2 Negative
1 Neutral
30 Positive
Crossing into another world, hundreds of martial arts.
Modern people tell them that in addition to spiritual practice, there are many ways to get what you want.
To be a young man who is sought after by everyone on the rivers and lakes? Well, this is simple, it just depends on your sincerity ... For example, let your sister and sister drink a glass of wine?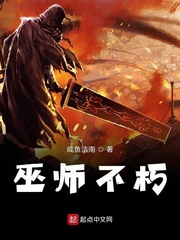 两只陈洁南 30 2020-06-09
1 Negative
3 Neutral
18 Positive
This is a transmigrator's second transmigration, the story of the path of becoming a wizard in the Wizard's World. Hunting Crystal Nuclei in the Apocalyptic World, extracting bloodlines in the Ancestral World and hunting Gods in the World of Gods… With the power of transmigration to different worlds, shuttle through uncountable worlds, plundering knowledge and resources, stepping forth on his path of becoming a wizard…