Novels
---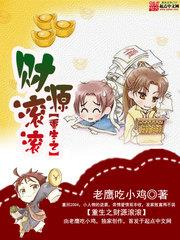 Eagle Eating Chicken 2 2021-08-04
0 Negative
2 Neutral
1 Positive
When rebirth became a trend, Li Dong was lucky enough to catch up with the rebirth carriage. I regretted too much in my last life, let him make up for it in this life! Look at the little people back in 2004, with a double harvest of family and love, making a fortune and getting rich!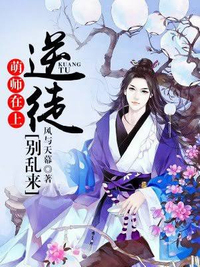 Wind and Heaven Act 2 2021-10-09
0 Negative
0 Neutral
2 Positive
If you transmigrate into a cultivation novel, you absolutely have to fight over opportunities with the protagonist! I can't be Long Aotian, but I can be the female version of him!
Unfortunately, as beautiful of a thought that was, our protagonist was still killed off as a boss by the male lead! Luckily, she reincarnated again and returned to when the male lead was a child! Seeing the little thing, bone thin with a vague hint of domineering flashing on his face, she had two choices:
Kill him. See how he's going to be so overpowered when he's dead!

Take care of him and honorably ask for something in return in the future!
Thinking of the treasures only the male lead could get to, the money crazy her chose to take care of him.
But who would have known that she would accidentally raise this cute and upright little boy into a black-bellied wolf! After he grew up, he used his treasures to seduce her!
"Master, do you want it? Then why don't you dual cultivate with your disciple?"
Master with tears streaming down her face: If I had known I could get treasures with s*x appeal, why would I have been a boss in my last life!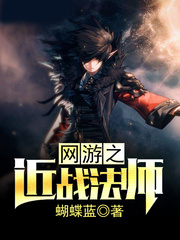 Butterfly Blue 2 2021-10-09
1 Negative
1 Neutral
2 Positive
Due to a mistake on his student's part, a super Martial Artist had received a wrong class in an online game and had become a mage. He who was used to curbing violence with violence and using strength to subdue strength could only make the best out of his mistake. Taking on a new lease in life, he became a violent close combat mage. When strength and magic came perfectly together, a new gaming path had been opened by him!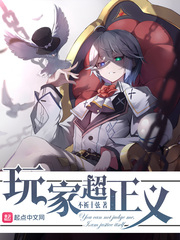 No Praying for Ten Strings 2 2021-11-11
1 Negative
0 Neutral
3 Positive
Annan transmigrated to a new world – the Land of Dense Fog. He had become a rare elite NPC who possessed the player's system.
However, he had the heart of a player.
I like to stir up matters, and unbridled. But, I'm a kind player. The ally of justice who is favored by this world.
I'm on a main mission. As the righteous player, I'm following my destiny to eradicate you, the evil NPC!
Dear player, I'd recommend you to stop running away. The mission is completed. I'm the righteous NPC now to punish you, the evil players…
—
In the long dark night, the crimson moon hangs high in the sky.
Hoarse whisper patrols the streets. The brass steam engine is emitting blood mist.
Your brain is in ecstasy; your eyes are enchanted.
With cracked skins, it sprouts new flesh.
In the gray mists, shirek cries come from the flesh wall that consumes thousands of corpses…
"Stop crying, our players don't bite. They just want to play with you."
The Solitary Schemer, Number 1 Player, Land of Dense Fog's Savior, Leader of 13 Saints, Friend of 12 Upright Deity, Pioneer King, "The Righteous One," Gatekeeper of Forth Disaster, Crownless Deity, the great Annan advised kindly.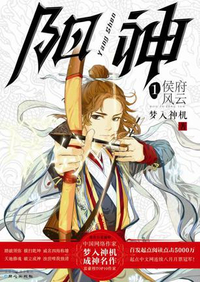 Ecstatic Dream Machine 1 2021-10-09
0 Negative
1 Neutral
1 Positive
The world is a sea of bitterness. The mortal swims in the sea. The body is the vessel. The soul is the mortal on the vessel. The vessel carries the mortal as it sails endlessly towards the other side of the sea. Does cultivating the body strengthen the vessel enough to reach the other side of this sea of misery? Or does cultivating the soul give the mortal on the vessel the ability to master swimming? Cultivating according to the martial path allows one to become an Earthly Immortal. Cultivating according to the immortal path allows one to become a Divine Immortal. Which path should be chosen?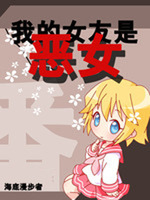 Seabed Wanderer 1 2021-11-11
0 Negative
0 Neutral
1 Positive
[Don't play with your phone while charging!]
[Don't play with your phone while charging!]
[Don't play with your phone while charging it - stressing the important thing three times!!!]
[Kita Hidenori's personal experience, this is how he was electrocuted to death.]
[It's just that after his death, he inexplicably occupied the body of a Japanese high school student, so... he planned to study hard, enter a prestigious school, and set a high starting point for this life.]
[It's a pity that ideals are beautiful, and reality is skinny. It's really hard to learn quietly...]
[The grumpy and hateful enemy for life, the lovely sweet but deeply resentful girl next door, and the always childish super idiot squeezed into his life in confusion.]
[When he looked back, he realized that things were out of control.]