Novels
---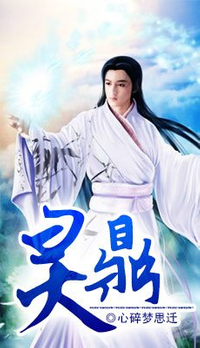 Change thought about heartbroken dream 49 2019-09-30
11 Negative
2 Neutral
14 Positive
There was once; a world filled with thousands of techniques and millions of paths for those who sought great power.
A young boy lost his parents due to an unforeseen accident. His enemies destroyed his spiritual root and left him to suffer, for he was once known as the most talented disciple. His adopted elder sister abandoned him because she saw no future laid ahead by remaining with him.
Even after suffering through three years of hell, he did not give up. His perseverance was eventually answered in the form of a mysterious spiritual furnace that fell from the sky. From that moment on, his fate drastically changed. The trash him stepped back into the world of cultivation; as he sought revenge for his parents.
"My sister, whom I once loved, I will cut my ties with her! My former senior brother, whom was my father's proudest disciple, he will be my stepping stone! Those whom hurt my beloved, whom will take advantage of my friends, whom want to become my enemies, they will all pay the price of death!"
This is a tale of a young boy; who was robbed of everything from his father's comrades, and who left heartbroken by his sister when he was in the darkest pit of his left, step back up and change his fate through a mysterious spiritual furnace.
---
---