Novels
---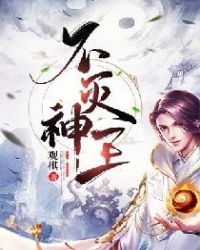 Watching Chess 31 2020-12-02
1 Negative
1 Neutral
11 Positive
Earthling Wang Ke carried an immortal sword handed down from generations ago when he transmigrated to Divine Continent Star. He had a lucky encounter and gained the Inextinguishable Divine Art and with his sword in hand, he beheaded all evil spirits under heaven. His godly might was unbounded as he destroyed all the injustice in the world, suppressed the Righteous Path, punished the Demonic Path, and became the Inextinguishable Divine King.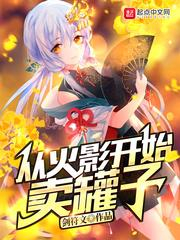 Sword Rune 30 2020-12-24
10 Negative
1 Neutral
17 Positive
Crossing over to the world of Naruto, there is also a myriad things transaction system.
Therefore, Shen Mo stepped forth across the all heavens to sell jars as a travelling merchant.
Tsunade: Don't obstruct me Shizune, today I must pull a Life Token!
Uchiha Sasuke: Can I really become stronger by opening jars? Use my entire family fortune to buy jars, I must surpass that man!
Gol D. Roger: Why isn't everyone going to seek my buried treasure, instead went to purchase jars?
Misaka Mikoto: One side goes through, I will finish opening these jars then I will thoroughly flatten you!
Uchiha Itachi: My stupid otouto, I opened more jars than you.
......
Shen Mo is looking at the crazily cash recharging numerous protagonists with a helpless expression... I initially just wanted to earn enough money to buy Ikaros, that's all.
PS1: Current Worlds: Naruto — One Piece — Black Bullet — A Certain Magical Index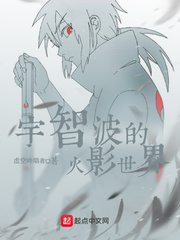 Void Chanter 29 2021-02-09
4 Negative
1 Neutral
14 Positive
From the moment he was reborn in the Naruto World, Uchiha Kei has been cautious. He swore that he would remain cautious until the end.
Yet one day, his team was assigned a suicide mission - covering Team Minato during their mission of destroying the Kannabi Bridge. From that moment, Uchiha Kei realized that he was out of luck...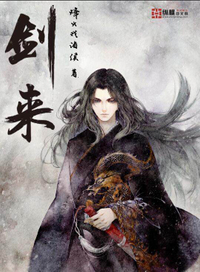 Beacon Drama Prince 28 2020-10-09
3 Negative
0 Neutral
16 Positive
The Great Wide World is full of wonders.
In the center of the world, there was a scholar who once used a sword to slash out a waterfall of the Milky Way. He was the human world's pride.
At the edge of East Sea's cliffs, there was a nameless Daoist who was unwilling to ascend to the peak of a mountain. He only wished for a cool breeze to brush against his face.
In the Western Pure Land, there was an old monk who liked to treat people to chicken soup and tell stories.
In the southern border of the Wilderness, there was a blind painter who controlled golden-armored puppets that were as tall as mountains to move the hundred thousand mountains, creating an embroidered picture.
A impoverished youth who grew up in the north. One day, he saw tens of thousands of Governing Sword Immortals above him, like a swarm of locusts crossing the border.
He wanted to see for himself the scholar that the storyteller had mentioned, the surging tides of the East Sea, the vast swamps of sand in the west, and the majestic mountains of the Southern Wild.
Thus, one day, the youth picked up the wooden sword and began to descend south.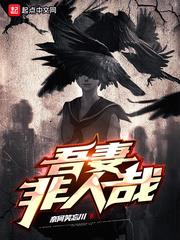 Helplessly Laughing and Forgetting Woes by the River 27 2020-12-24
2 Negative
0 Neutral
9 Positive
In order to help a friend's work performance, Wang Quan could only spend 698 to register as a VIP member on a blind dating website for men.
He once more spent 9.9 for a blind date match in what he originally believed was a common first time blind date, however......
From the beginning, looking at the front of this figure, Wang Quan fell into contemplation:
300 meters tall, wings on the back made up from innumerable tentacles......
Nine heads, not one of which has the standard five sensory organs but are instead monster heads with five black holes......
Said black holes still dripping out dark red blood......
Wang Quan silently pulled out his phone and called the blind date matchmaking service:
"Are you sure this thing is my blind date partner?"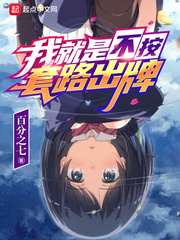 7 Percent 26 2021-03-18
4 Negative
3 Neutral
20 Positive
After the battle, the beautiful senior sister shyly raised her face in front of you and slowly closed her eyes. At this time, you…
[Choice 1: Kiss her lips gently. Reward for completion: Thousand Leaves Wonder (Earth Grade, High Tier)]
[Choice 2: Kiss her on the forehead. Reward: Sword of Yin Yang (Earth Grade, Low Tier)]
[Choice 3: Hug her. Reward: Netherworld Treasure Scales (Black Grade, High Tier)]
[Choice 4: Say it as fast as you can: Senior Sister, what are you doing? Are you trying to seduce me? You've only fought with me once and want to be my girlfriend? Are you sure? Ah, do I go too far? But actually, I've always treated you as my sister. I'm sorry. Completion reward: Randomly basic attribute points+1]
Eh? The choice this time was too simple. Of course, it was four.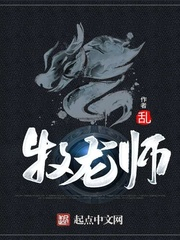 Chaos 23 2020-10-09
6 Negative
0 Neutral
12 Positive
Any creature on this continent has a chance to become a dragon. It is rumored that every life has its own dragon gate, and after jumping, it looks like a sky and moon, dazzling and brilliant. The same is true of people. The human dragon's gate lies in the incarnation of the dragon shepherd. Look around for the young spirits who are about to transform into dragons and train them to become the unparalleled dragon king!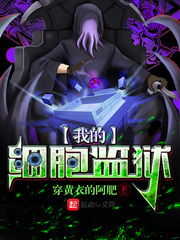 Yellow Shirt Fatty 23 2020-12-24
2 Negative
0 Neutral
11 Positive
Han Dong was reborn as a cell with the power of the Prison Code into a parallel world where the Old Ones had awakened. A steampunk civilisation, terrifying subspaces, the Old King of the Eternal Night, and strange monsters lurking outside the city.
The door of Destiny has been opened - Crusaders, Libraries, Mastery, Machinery and Mysticism would become the new growth system for human development.
The hymn of Humanity was the hymn of courage! The brave and dauntless Knights Regiments, riding into the world ruled by the Old King to seize back the freedom that belonged to mankind.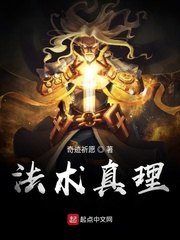 Miracle Prayer 23 2020-12-24
7 Negative
0 Neutral
11 Positive
Zhao Xu goes back 10 years in time to the day when Arthur's game servers opened. Only he knows that one year later, the earth will be destroyed and everyone on earth will transmigrate into the world of Arthur!
PS: MC is a double character class of Wizard and Archivist, training in both the arcane and the divine. Includes metamagic/magic guards/spells/rubies/action points/hyperactivity/pause/temporary effect/activation/in-game purchases in the making.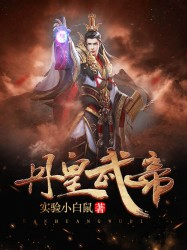 Lab Rat 23 2021-02-09
2 Negative
1 Neutral
10 Positive
Thousands of years ago, a generation of emperors fought for hegemony on the battlefield of hundreds of races, splitting the empire of all ages wanting to become the ninth emperor.
However, the heroes resisted, hundreds of races went retrograde, and the emperor fought to death and climbed the sky bridge when he proclaimed himself the emperor.
The Queen of Heaven cried blood and cried to the southeast, leading the last remnant army to kill the hundred races in blood. In order to protect the emperor's reincarnation, the queen burned blood and burned his bones to illuminate the Nine Netherworlds, Shura carried the coffin down to the Yellow Spring, The loyal soul of the dynasty lifted the power of offering sacrifices to the heavens, and guarded the reincarnation of the gods and the emperor, and returned to Kyushu.
Thousands of years later, the god emperor's golden body was reborn in Cangxuan continent