Novels
---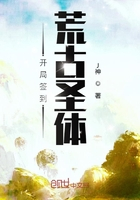 God J 12 2021-10-09
2 Negative
2 Neutral
9 Positive
Jun Xiaoyao was transported to a mystical world and became the divine child of a Clan of the Ancients. He came to possess an invincible background, unparalleled talents and even a check-in system, enabling him to acquire an Accomplished Sacred Body of the Ancients at the very beginning of his new life.
He acquired the Divine Elephant Overpowering Force, a six-star reward, checking in at the Old Tablet of Taiyue.
He acquired the Bones of Supremacy, a seven-star reward, checking in at his Ten Years Old Banquet.
He acquired the Cauldron of Maternal Qi of All Beings, an eight-star reward, checking in at the Bronze Mystical Hall.
He acquired the Grand Method of Freedom Melding, a ten-star reward, checking in at the Borderless Ocean.
He sat on the clouds countless years later, with his sword pointing at the heavens, saying, "I alone shall rule over the heavens and the earth. I shall become the pinnacle at the very end of the mystic path!"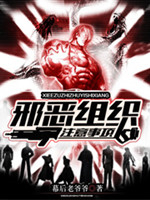 Behind the Scenes Grandpa 3 2021-10-09
0 Negative
1 Neutral
2 Positive
"Youngster, I heard that you feel that your life is boring, you feel like you're about to rot away, and you don't know what the meaning in life is? It just so happens that I have an electronic agreement here that will help you understand the true meaning of life. Just tick that box next to the 'YES' and you'll immediately be able to transform into a human-shaped tentacle monster able to fly at Mach 10 speeds, become an Advanced Lv6 Ninja, and go on a journey to Western Hell's Seireitei to seek for grand treasures! If you sign the contract now, I'll even add a magical girl-like transformation into a Bronze Saint and an Ultraman transformation device personally signed by Athena!" Bai Qige had many alternative identities, whether they be a mysterious monk or great master specialized in making fortuitous encounters to young heroes in their most dire times, a Blue Leopard Cat Monster Emperor specialized in giving stupid youngsters mystical magic weapons, or an Eight-Headed Hydra specialized in acting as some protagonist's storyline's final BOSS. In your time alive, you might not necessarily want to be the protagonist and may instead want to be the great-grandfather who creates these protagonists in batches!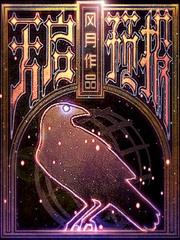 Wind and Moon 4 2021-10-09
1 Negative
0 Neutral
4 Positive
Life never seems to go Huai Shi's way. No friends, no family, no money… And when he tries to get a job with his cello at a club, he almost becomes a gigolo! This is no way for a main character with a cheat code to live… But when the supernatural finally starts catching up with him, he begins to wish it never did.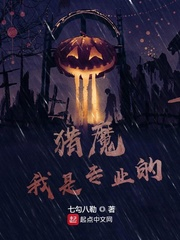 Seven Attractions and Eight Compulsions 5 2021-10-09
1 Negative
0 Neutral
1 Positive
Qin Wen, who had traveled to another world, was alone, bubbling poorly.
The only exorcism firm that can handle it is still on the verge of bankruptcy!
Just when Qin Wen hesitated whether to switch to a foot massage shop, the laptop suddenly lit up and changed everything.
All kinds of bizarre events, strange characters of all kinds, and confusing and strange conspiracies began to appear frequently.....
As long as Qin Wen completes these tasks of varying difficulty, he and his firm can continue to improve.
As the firm became more and more famous, Qin Wen gradually discovered the shocking mystery of himself!
Within the rumors.
There is such a firm that people who have been to say it is super professional!
But somehow, they never repeat customers.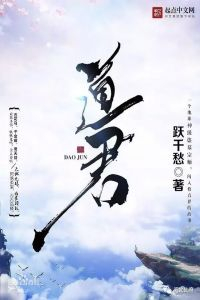 Traversing Thousand Sorrows 6 2021-10-09
0 Negative
0 Neutral
3 Positive
What will happen if the ingenious tomb raider of our world finds one mysterious mirror and moves into the world of cultivators? Such happiness happened to Lord Tao, who, using only his cunning and intellectual abilities, will have to prove to this new world the power of his mind.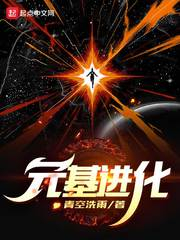 Blue Sky Cleansing Rain 27 2021-10-09
1 Negative
0 Neutral
17 Positive
In a world where science and the extraordinary coexist, demon beasts run rampant and ten thousand races march to war. Mutations frequently occur and dangers lurk in every corner. Fortunately, the human race has the opportunity to activate the gene chain between the ages of sixteen and eighteen, becoming a genetic warrior.
Genetic warriors venture into mystical Lands of Origin, seeking for treasures and to engrave extraordinary genes into themselves, gaining mystical and formidable powers. They then become the main force to stave off crises.
Lu Yuan traveled to this world, carrying a strange cube capable of infinitely evolving his genes.
He suddenly woke up.
Crossing over, handsome looks, has a golden finger, oh my god, all the key ingredients together! Could it be that I am the legendary protagonist?!
I, Lu Yuan! I am the man destined to be the pillar of the human race!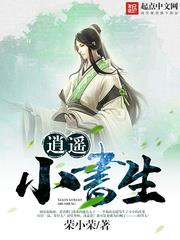 Rong Xiaorong 5 2021-10-09
0 Negative
0 Neutral
4 Positive
A 21st century engineer transmigrated to the ancient times to become a poor scholar. His brain actually contains a library with all kinds of knowledge! In this life, regardless of being a feudal lord or a court minister, I can also become a big official, right?
Facing the rising sun, Li Yi made a grand wish and bravely took his first step in this world.
"Stand still!"
On top of the tall horse, a beautiful woman dressed in martial clothing, carefully sized him up, and lightly waved her white hands: "Tie him up!"
The vicious mountain bandits behind her rushed up ......
On the night of the wedding, Li Yi looked at the stunning woman who pushed the door in...... Li Yi's ambition has changed a little.
What is a first grade official?
The feudal lord worships the minister, no meaning!
However, I want to become the king of mountain thieves' ------ husband!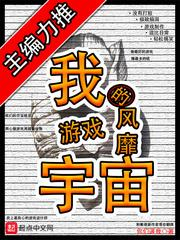 You Made Me 2 2021-10-09
1 Negative
0 Neutral
2 Positive
Yin Jian traveled to the interstellar age.
All of the games here are paid games, and there are no pirated versions.
Therefore, one after another free to play games appeared from Yin Jian's hand.
Yin Jian: "What I do is not games but dreams. Don't talk about money with me. Talking about money hurts feelings."
Player 1: "Woo woo woo, Teacher Yin is not doing games, but doing charity."
Player 2: "Although I don't know why it costs more than 10,000 to play a free game, I blow up Teacher Yin's game!"
Game operations:
Skin ten-minute experience card, buy it now and enjoy a 20% discount!
Log in to get a free lottery, and get a golden reward for the first ten consecutive times!
Registration is a lifetime member, and you can enjoy 18 privileges for the first ten dollars!
Yin Jian: "The free one is the most e xpensive."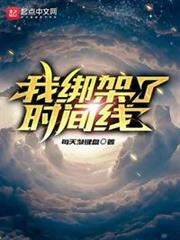 One Blade Chop-Chop 5 2021-10-09
0 Negative
0 Neutral
1 Positive
Upon waking up, Feng Qi found that the world had undergone an earth-shaking change.
Dried up bones stretched as far as the eye could see, life completely decayed.
Under the guidance of the voice in his mind, he began to shuttle between the present and the future, gradually understanding the truth of the world and beginning to explore ways to change the world.
Because I have seen the darkness, I yearn for the light so much more.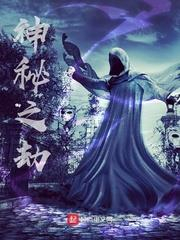 The Plagiarist 5 2021-10-09
0 Negative
0 Neutral
1 Positive
After being reborn in a medieval world without magic and mystery, Aaron Sotos was nevertheless content to live as a noble son.
The only strange thing was that every now and then, he would have a lucid dream of floating above a blue sea.
But one day, Aaron wished that the sun would redden. And so it did!
This was the start of his adventure as an otherworldly Evil God.