Novels
---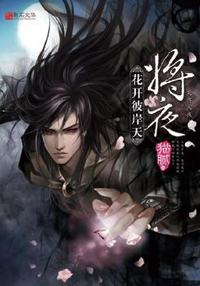 Mao Ni 135 2017-05-29
8 Negative
8 Neutral
67 Positive
Chang An, capital of Tang, the most powerful empire in the continent. A heaven wrecking massacre shook the city to its core. Amidst the incident, a young boy named Ning Que managed to get away, dug out from a pile of corpses along with a little girl called Sang Sang. Years passed, and since that day the two of them lived together. Together with Sang Sang they both entered the military, with plausible military achievements, they were recommended into the Scholar School, which began their miraculous journey.
Who is this boy and what does his future hold?
---
---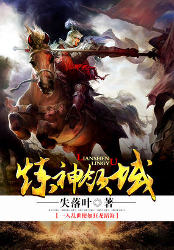 Shi Luo Ye 134 2016-10-05
9 Negative
12 Neutral
75 Positive
Lin Mu Yu is one of the top players in Conquest the game before Destiny. He decides to delete his account due to a promise with his father.
Before he deletes his account he sells of all of his equipment and deletes all of his skills. After deleting his account he suddenly gets his deletion overwritten by a mysterious source and ends up getting trapped in the game itself.
Without anything except for 3 of his skill how will he survive?
---
---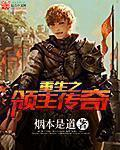 Smoke Is A Path 121 2017-11-16
10 Negative
13 Neutral
141 Positive
In a world where magic is long but a thing of the distant past, where humans have the potential of harnessing a dormant power within them, called Battle Force…
A man from modern-day Earth finds himself suddenly waking up in the body of Norton Lorist, a youth of noble descent that had been exiled from his homeland in the North by his family to Morante City, the capital of the Forde Trade Union on the pretext of pursuing his studies.
Little did he know what would await him when he receives a summons from his family years later to return to the Northlands and inherit the position of the family head…
This is the tale of his life before the summons…
This is the tale of his journey northward and the allies he gathers along the way…
This is the tale of his rebuilding his family's dominion and keeping it safe from other power-hungry nobles…
This is the "Tales of the Reincarnated Lord".
---
---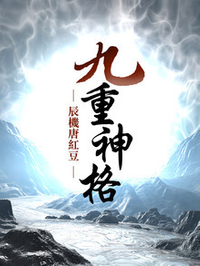 Chen Ji Tang Hong Dou 116 2016-03-30
10 Negative
6 Neutral
55 Positive
It's a trend to take your grandfather along with you when passing through to another world, but we have kind of been cheated—have *you ever experienced buy one get eight free? Hong Xiaobao: "This opponent is a bit formidable. All you old-timers, hurry up and save me please! If you don't appear, then this prince is going to get angry!" Demon Emperor Meng Xianji: "Mockers, kill! Those who defy me, kill! Strong people, eat! Valuable treasures and materials, eat! Good equipment, steal!" Wine God Xiao Sanshao: "Why must you be so brutal? If there's something wrong, can we not just all sit down and have a nice chat? I'll teach you how to taste wine, youngster!" Medicine Immortal Tian Can: "You guys chat first. My condition today isn't very good, so I'll go rest first…. If you want to concoct some medicine, tell me after I wake up…." Godly Craftsman Xi Hong: "Didn't I just upgrade your equipment yesterday? What are you afraid of? Attack, youngster! Isn't that right, Chen Nan?" Formation Spirit Chen Nan: "En…. How about you go ask Mao Yue." Beast Emperor Mao Yue: "Today's sunshine is too bright. I'm recalling that cat of mine who died because of menstrual pain…." Hong Xiaobao: "Can you guys not be so misleading?"
---
---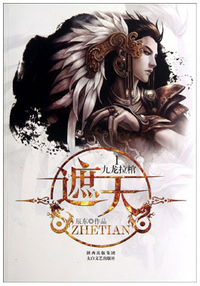 Chen Dong 116 2017-10-09
10 Negative
5 Neutral
72 Positive
In the cold dark reaches of space, nine huge dragon corpses are pulling a large bronze coffin giving off an aura of ancientness. This image was captured by an unmanned space probe in the depths of the cosmos.
Did this mean the return to the ancient era? Or did it mean reaching the other side of the stars?
A vast world filled with bizarre and mysterious immortals. A world where hot blood erupts like volcanoes. A world where passion surges like the vast ocean. A world filled with an endless abyss of desires. On the road to ascending heaven witness a melodious journey, a journey that would shroud the skies.
---
---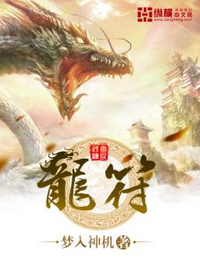 Dreaming The Prophecy 105 2018-05-04
10 Negative
8 Neutral
55 Positive
Skyseal Emperor Gu Taxian is perhaps the greatest Emperor in all of history. He crushed the Hundred Empires and brought them to heel, built the vast Great Stone Wall to keep out the deadly wilders, relocated mountains and rivers to promote commerce, set up roads and highways, and even promoted free academies of learning for the common man in an attempt to uplift them. But the Skyseal Emperor's ambitions involve more than just this – he is preparing to launch a great campaign to stamp out all pagan religions, wishing to allow all men to become like gods instead of merely worshiping them. Deities, demons, and immortals alike tremble and rage at the Skyseal Emperor's ambitions.
Gu Chensha is the nineteenth son of the Skyseal Emperor. His mother had been of the royal Chen clan of the Xian Dynasty, one of the Hundred Empires, which had betrothed her to the Skyseal Emperor in an effort to strengthen ties between them. When they refused to submit once the Skyseal Emperor began his grand campaign, he crushed them along with the rest of the Hundred Empires. Chensha's mother then committed suicide, leaving him alone and friendless at court.
For years, Chensha played the part of a fool to avoid being targeted by the other princes… but by accident or design, he one day discovers the long-lost scroll containing the ancient technique only meant for the Sons of Heaven, the 'Son of Heaven's Consecration'. This technique supposedly gave the ancient Sons of Heaven the power to make mortals into gods… or strip the gods of their godhood.
Finally, Chensha had the power to change his destiny, but he still needed to be careful – his imperial siblings have spent years building up their powerbases, and neither they nor the maternal clans supporting them will take kindly to Chensha pushing his way into their ranks. Moreover, if anyone discovered that he held onto the Rites of Celestial Sacrifice instead of offering them to his imperial father, the punishment would undoubtedly be death! Only time will tell if he can make use of this opportunity to rise up to become a dragon amongst men, or just become a footnote to the grand history of the Aeternal Imperium.
---
---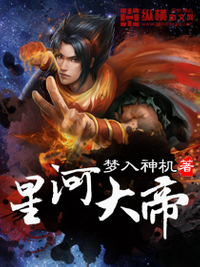 Meng Ru Shen Ji 101 2017-02-25
12 Negative
6 Neutral
62 Positive
When humans step foot into the Galactic Era, the ancient art of cultivation thrives once again.
Regardless of the times, cultivation is never obsolete. In the Buddhist texts, Bodhi asked Buddha:
"How does one control his heart to become a buddha?"
This one sentence summarises the true essence of cultivation: mastery over one's heart.
The heart is very powerful, and is the reason why the Monkey King is also called the 'Heart Monkey'. Everyone's heart is a Monkey King, master the monkey and one can achieve ascension.
Allow me to demonstrate to you the true essence of cultivation in this book
---
---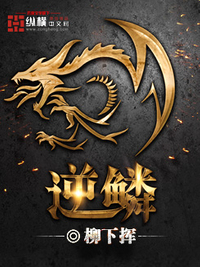 LiuXiaHui 99 2017-06-11
11 Negative
7 Neutral
48 Positive
Born naturally defective but possessed by the spirit of a divine dragon. Inheriting the divine dragon's will and power, growing scales and magical claws, imperial waters containing the breath of the dragon, travelling through clouds and summoning rain, an invincible physical body. In this world and era, countless men dream of slaying dragons. Li Mu Yang has always lived a hard life.
---
---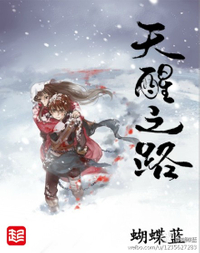 Butterfly Blue 91 2018-06-21
7 Negative
4 Neutral
41 Positive
Infusion, Sound, Qi, Pivot, Strength, Essence, Excellence
Soul's seven forces.
Perception of these seven souls has produced countless strong people.
However, in an ordinary courtyard, a youngster was facing a crisis of banishment.
---
---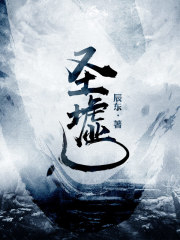 Chen Dong 89 2018-06-27
6 Negative
8 Neutral
53 Positive
To rise from defeat; to revive amidst the dissipation.
As the vast oceans turn to dust and the thunder and lightning fade away,
That strand of spiritual mist once again approaches our great world.
With the shackles that bound our world now severed—
A whole new world of mystery and wonder awaits,
As we turn the corner…
---
---