Novels
---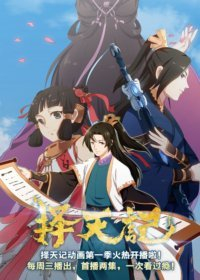 Mao Ni 173 2015-11-27
11 Negative
10 Neutral
132 Positive
To pick is to choose. This is a story about choices. Three thousand world full of gods and demons, with a scroll in hand you are able to control the entire universe… At the beginning of time, a mystical meteor came crashing down from outer space and scattered all over the world. A piece of it landed in the Eastern Continent. There were mysterious totems carved upon the meteor, and people gathered around it wanting to discover its usage. They discovered the Way, and established The Tradition. Several thousand years later, the fourteen years old orphan Chen Chang Shang left his master to cure his illness and change his fate. He brought a piece of marriage vow with him to the capital, thus began the journey of a rising hero.
---
---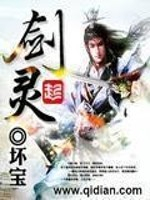 Evil Treasure 163 2016-12-19
16 Negative
12 Neutral
94 Positive
In the Sky Sword Continent there are thousands of sects and strong cultivators as common as trees. In order to prevent his older sister from being forcefully married off, Lu Xuan had no choice to but to unceasingly cultivate and enter a sect to ask for a favor. By chance, a sword-shaped crystal of mysterious origins entered into Lu Xuan's body, containing countless top-class martial skills, powerful martial arts, and everything you could wish for! A martial legend starts here…
---
---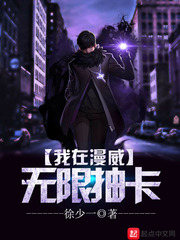 Xu Shaoyi 162 2019-07-31
13 Negative
8 Neutral
77 Positive
During the Second World War, Kyle looked at Captain America standing straight and proud before him. Suddenly, a series of skill cards appeared.
「Pistol Master」 「Martial Arts Master」 「Shield Defense Master」 「Super Soldier Serum」
Which skill card do you wish to extract?
"Wait… what? This golden finger… you must be pulling my leg! Not only skill cards but I can also extract super-powered skills like the Super Soldier Serum? Mother of God… what is this?!"
---
---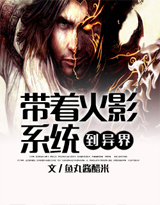 Yu Wan Jiang Cu Mi 161 2017-01-09
227 Negative
36 Neutral
154 Positive
At Divine Wind Continent, there is cultivation system—douqi, illusion and magic.
Ren Tian You was a fan of Naruto, single carelessness caused him to arrive in different world.
Unexpectedly only to discover within his body possessed Naruto system.
What? You will use douqi! I, your father's taijutsu is also not weak! Look at my shadow dance!
What? You will use illusions! I, your father however have every illusions' ancestor, Sharingan! Look at my Tsukuyomi!
What? You are a magician! I, your father am a ninja! Look at my fire style——– grand fireball!
---
---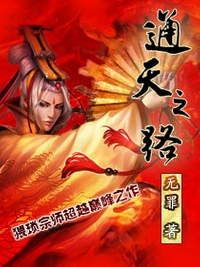 Innocent 158 2017-04-08
9 Negative
8 Neutral
90 Positive
Wei Suo, a low level cultivator from the Spirit Peak City was scammed in a transaction. He ended up purchasing a damaged low level magical treasure. However, this worthless damaged magical treasure had an artifact spirit that already lived for several tens of thousands of years… On top of that, compared to several tens of thousands of years ago, many of the rare and sparse things were abundant now. The first thing Wei Suo discovered was that the materials used to make a Fire Talisman that was worth half a Low Quality Spiritual Stone were extremely abundant now.
---
---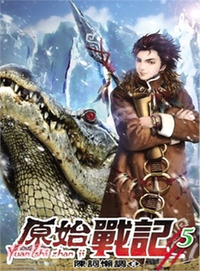 Lazy Cliché 151 2017-03-21
7 Negative
7 Neutral
132 Positive
Shao Xuan joins a friend in his expedition to a recently discovered archaeological cave. After he picks up an ordinary looking stone he is teleported to a different world and wakes up in the body of a small orphan child. The world he is in now is still in it's stone age with primitive tools made of stone and the ways of the people are savage. Savage isn't the only thing special about the people though, because they have superhuman strength, jump higher than trees and punch stones, in short they are able to cultivate their bodies. Despite all this, it is a real struggle to survive because of the scarcity of the food. Together with Caesar, his wolf pet, he tries to survive in this cruel world.
---
---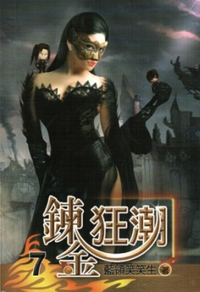 Blue-collar Xiao Xiao Sheng 146 2017-03-21
10 Negative
10 Neutral
115 Positive
In my previous life, I had been ordinary all my life. When I reincarnate, this time, I want to find a family which has authority, power and money!
I want to become a prodigal son! A prodigal who has authority, power and money! Yep, it would be great if there were some lackeys who followed behind me too.
I want to squander money, I want to be a prodigal son! [I want to let the world confront a surging tide – an Alchemist Surging Tide!]
---
---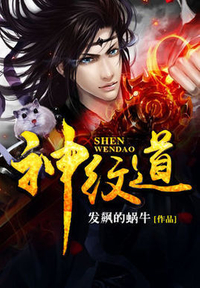 Mad Snail 143 2016-07-16
9 Negative
5 Neutral
72 Positive
The formless ancient world was infested with despicable demons. They hunted and feasted on mankind, keeping the human civilization constantly in a weak and suppressed state.
During the first known year, a magical mountain descended into the world from the realm of the Gods. Carved on this enormous mountain was a message: 'Heaven Prevails'…
After the Grand Descent, a name that was given to the descending of the mountain, the Three Great Sages made their ways to Mystic Mountain where they learned to harvest what we now call magic, establishing the Mystic Cults and eighty-one sacred shrines to help aid mankind with the cult's mystic powers against the eternal fight to the death with demons.
---
---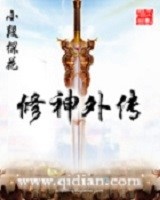 Xiao Duan Tan Hua 142 2017-09-12
17 Negative
11 Neutral
100 Positive
When gods gather, lightning will strike and the earth will move. Immortals! Which of the numerous way to immortality should one follow? Immortals are hard to seek, but why should immortals hide? Heaven has no mercy, but humans have emotions, and these emotions hinder the road to longevity!
Train the inner self to stay calm, train the external body to be resistant, then cross the three continents and four seas alone, and fight valiantly with demons and devils! With the heavenly baton in hand, raid the devils and demons without any resistance! Take one step to cross nine stars and chase the sword in the dreams! Traverse a thousand li of river and mountains in a single day! The exceptional beings do not mix with the ordinary! Within the universe, where can one find an obstacle! Moving like a dragon, with talent like a phoenix! The heavenly Daos and stars will guide one's way!
---
---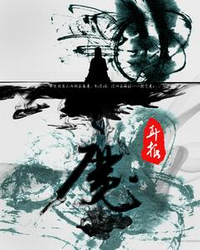 Er Gen 138 2017-04-15
7 Negative
8 Neutral
105 Positive
Three thousand years of bowing down to the Demon Lord, I would rather be a mortal than a celestial being when looking back, but for her I will… become one who controls life and death!
---
---