Novels
---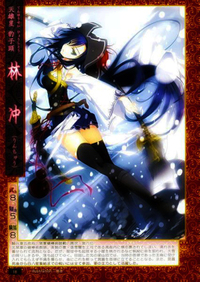 She's Cold As Ice 181 2017-12-23
4 Negative
7 Neutral
106 Positive
"Your servant is Majestic Star 'Panther Head' Lin Chong, from this day forward I am your woman!"
When the beautiful and heroic young girl in front of him shouted those heaven shattering words, Su Xing was overwhelmed with shock.
And so the tale of the 108 maidens of destiny from legends begins.
In Liangshan Continent, a genius is defined as a Star Master who is capable of signing the Star Duel Covenant contract with two Star Maidens. This was truly the limit.
But right now Su Xing's dilemma is how to convince the "Strength Star" Lu Junyi to become his eighth Star Knight. And this is just the beginning…
---
---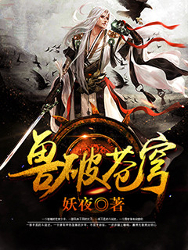 Yao Ye 179 2016-10-08
10 Negative
7 Neutral
99 Positive
Ye Qinghan young master of the powerful Ye Family gets ostracized when his peerless father meets an unfortunate end. Lacking strength and in a bid to live a peaceful life, he suffers through the unending ridicule, bullying and torture dealt to him at each turn, however fate is a cruel mistress and offers only pain and misery with no end in sight. Broken, weak and distraught Ye Qinghan embarks on a journey to usurp the hands fate and attain strength to protect his own.
Follow Ye Qinghan on his journey fraught with perilous encounters, betrayals and fortune as he seeks to overturn the heavens, defy fate and grasps his destiny in his arms.
---
---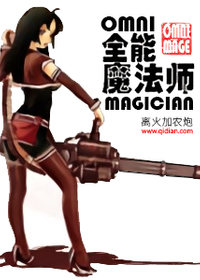 Lí Huǒ Jiā Nóng Pào 176 2016-12-23
11 Negative
19 Neutral
104 Positive
"Magic, can be activated like a computer program in this world!" Top hacker Ye Chui astonishingly discovered after being reborn in another world.
Mastering the programming language allows you to develop all sorts of programs and so mastering the magic language allows you to release all sorts of spells!
With his experience and intuition as the top hacker, he shall be omnipotent! Specialist Realm? Divine Realm? Profound Realm? These are nothing!
Water, Fire, Lightning, Wind, Earth, Spatial, Dark, Light. With all kinds of magic elements at his disposal, he is the Omni-Magician unprecedented in history!
---
---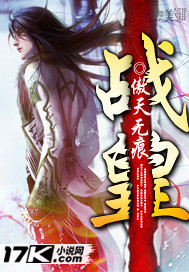 Ao Tian Wu Hen 173 2016-06-06
10 Negative
9 Neutral
70 Positive
Freak Xie Ao Yu originally had no way of cultivating battle qi but with accidents, he got a mysterious godly pellet and he received a supreme emperor blade. That changed his destiny and from then on, he felt the real meaning of life and he made original time-related battle skills, space-related battle skills and decisively battled ancient, huge clans and hundreds of continental clans in the Qi Ao continent.
Clouds formed with a flip of a hand and rain formed with another flip. He left the strongest mark in tens of thousands of years of history and created glorious chapters about a tyrant's anger, blood shed for thousands of miles, the skies hissing from mad blades, and the allegiance acknowledgement of all times.
---
---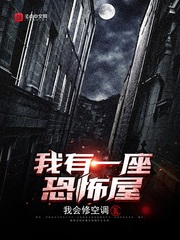 I Fix Air-Conditioner 166 2018-12-24
6 Negative
2 Neutral
139 Positive
The hearse with the weird odor slowed to a stop before the entrance. The sound of pebbles could be heard bouncing on the ceiling. There were footsteps coming from the corridor, and there seemed to be someone sawing next door. The door knob to the room rattled slightly, and the faucet in the bathroom kept dripping even though it had been screwed shut. There was a rubber ball that rolled on its own underneath the bed. Wet footsteps started to surface one after another on the floor.
At 3 am, Chen Ge held a cleaver in his hand as he hid beside the room heater. The call he was trying to make was finally answered. "Landlord, is this what you meant by 'the house can be a little crowded at night'‽"
---
---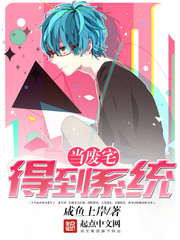 Idle Fish Goes Ashore 165 2018-10-09
10 Negative
9 Neutral
89 Positive
A 30-year-old NEET is reincarnated into the body of an otaku that choked to death on instant noodles. As he comes to grips with his new life, he realizes that this world is subtly different from Earth. The denizens of this world are far better looking, and this new world also possesses futuristic technology as well as mysterious Yin Yang masters!
After reincarnating, he realized that he was endowed with a miraculous game-like system, which enables him to increase his own stats and transcend the limits of the human body. This system even has a game-breaking ability to save and load in real life!
In this new world that's akin to a 2-D game, he just wants to enjoy life and head for a glorious future… However, he is quickly embroiled in a complex plot. Can he unlock his true potential and utilize his system to break the shackles that confine him and discover the truth about his previous body's circumstances?
---
---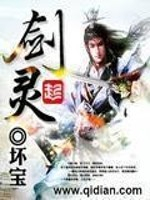 Evil Treasure 163 2016-12-19
16 Negative
12 Neutral
94 Positive
In the Sky Sword Continent there are thousands of sects and strong cultivators as common as trees. In order to prevent his older sister from being forcefully married off, Lu Xuan had no choice to but to unceasingly cultivate and enter a sect to ask for a favor. By chance, a sword-shaped crystal of mysterious origins entered into Lu Xuan's body, containing countless top-class martial skills, powerful martial arts, and everything you could wish for! A martial legend starts here…
---
---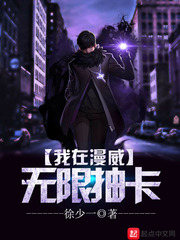 Xu Shaoyi 162 2019-07-31
13 Negative
8 Neutral
77 Positive
During the Second World War, Kyle looked at Captain America standing straight and proud before him. Suddenly, a series of skill cards appeared.
「Pistol Master」 「Martial Arts Master」 「Shield Defense Master」 「Super Soldier Serum」
Which skill card do you wish to extract?
"Wait… what? This golden finger… you must be pulling my leg! Not only skill cards but I can also extract super-powered skills like the Super Soldier Serum? Mother of God… what is this?!"
---
---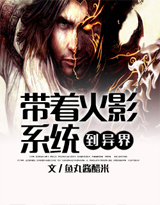 Yu Wan Jiang Cu Mi 161 2017-01-09
227 Negative
36 Neutral
154 Positive
At Divine Wind Continent, there is cultivation system—douqi, illusion and magic.
Ren Tian You was a fan of Naruto, single carelessness caused him to arrive in different world.
Unexpectedly only to discover within his body possessed Naruto system.
What? You will use douqi! I, your father's taijutsu is also not weak! Look at my shadow dance!
What? You will use illusions! I, your father however have every illusions' ancestor, Sharingan! Look at my Tsukuyomi!
What? You are a magician! I, your father am a ninja! Look at my fire style——– grand fireball!
---
---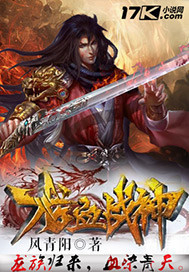 Feng Qing Yang 158 2016-07-27
6 Negative
9 Neutral
80 Positive
In the ancient centuries of the yonder past, the heavens and the earth was rent, and in Long Ji Continent a tribe of dragons ruled supreme. But now, the dragons are extinct, and with a mysterious catastrophe descending, the fate of the world is at stake!
A teenager named Long Chen takes on the legacy of his father, chases after the mystery behind the sudden extinction of the dragons. In a lucky coincidence, he becomes the first ancient dragon warrior in an eon, with the responsibility to uphold the dragon tribe's honor and the command of all dragons under heaven.
With the most passionate battles, heart-moving tender scenes, brutal slaughters, and filled with the majesty of dragons. On the advent of the catastrophe, millions upon millions of dragons descend upon the world again, bringing the world to the brink of an era of war.
For he of the ancient dragon tribe, is willing to paint the sky with blood, if only for the bonds of brotherhood; with a wave of the hand to reverse the flow of the galaxy, for a goddess worthy of praise; will pull the gods down from their celestial pedestal, sunder the heavens, for the good of all living things under the sky!
---
---