Novels
---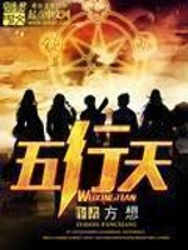 Fang Xiang 116 2016-10-08
4 Negative
5 Neutral
76 Positive
The merging of ten thousands worlds, the dissipation of spiritual power, and the cultivation world that had went through a million years of history suddenly crumbled. A large-scale invasion broke out in the Savage Territories and the Five Way Heaven became the final defense of the cultivators.
A thousand years later, with a life as a coolie, a lowly young man that came from Old Earth, went deep into the Savage Territories for three years and became an exception, gaining a chance to enter the Five Way Heaven for further studies.
Longing to seize control of his fate, the young man wholeheartedly seeks to become stronger. With his wild beast like battle instinct, a magnificent and beautiful storm will begin.
---
---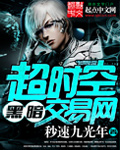 Sonic Nine Light Year 103 2016-07-16
6 Negative
9 Neutral
84 Positive
When the last prodigy level esper on Earth disappeared, Earth was in deep trouble of becoming another species' colony. The ordinary Han, with his intelligence and hardworking character, was able to make a fortune after "accidentally" stepping into the world of dark net, later purchasing an esper power crystal that brought him the ultimate power that changed the fate of the universe.
Dark net is a subset of the Deep Web that is not only not indexed by traditional search engines, but that also requires special tools like specific proxy or authentication to gain access. Dark net is not restricted by any law or morals, so the dark net market has everything that is prohibited by the law. Drugs, slaves, firearms, uranium, bioweapons, rare animals, human testing, assassination, and the list goes on. During the year of 2075 on Earth, Han Lang logged into the largest hyperspace dark net market, and our story begins.
---
---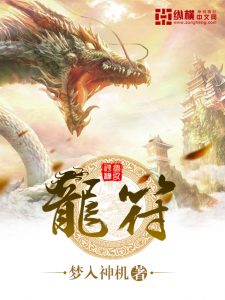 Dreaming The Prophecy 101 2018-05-04
10 Negative
7 Neutral
54 Positive
Skyseal Emperor Gu Taxian is perhaps the greatest Emperor in all of history. He crushed the Hundred Empires and brought them to heel, built the vast Great Stone Wall to keep out the deadly wilders, relocated mountains and rivers to promote commerce, set up roads and highways, and even promoted free academies of learning for the common man in an attempt to uplift them. But the Skyseal Emperor's ambitions involve more than just this – he is preparing to launch a great campaign to stamp out all pagan religions, wishing to allow all men to become like gods instead of merely worshiping them. Deities, demons, and immortals alike tremble and rage at the Skyseal Emperor's ambitions.
Gu Chensha is the nineteenth son of the Skyseal Emperor. His mother had been of the royal Chen clan of the Xian Dynasty, one of the Hundred Empires, which had betrothed her to the Skyseal Emperor in an effort to strengthen ties between them. When they refused to submit once the Skyseal Emperor began his grand campaign, he crushed them along with the rest of the Hundred Empires. Chensha's mother then committed suicide, leaving him alone and friendless at court.
For years, Chensha played the part of a fool to avoid being targeted by the other princes… but by accident or design, he one day discovers the long-lost scroll containing the ancient technique only meant for the Sons of Heaven, the 'Son of Heaven's Consecration'. This technique supposedly gave the ancient Sons of Heaven the power to make mortals into gods… or strip the gods of their godhood.
Finally, Chensha had the power to change his destiny, but he still needed to be careful – his imperial siblings have spent years building up their powerbases, and neither they nor the maternal clans supporting them will take kindly to Chensha pushing his way into their ranks. Moreover, if anyone discovered that he held onto the Rites of Celestial Sacrifice instead of offering them to his imperial father, the punishment would undoubtedly be death! Only time will tell if he can make use of this opportunity to rise up to become a dragon amongst men, or just become a footnote to the grand history of the Aeternal Imperium.
---
---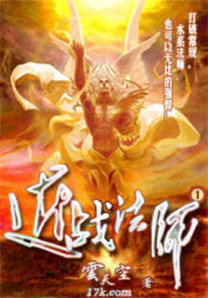 Cloud Sky 99 2016-02-14
50 Negative
13 Neutral
51 Positive
A young boy genius, Suo Jia, is a water mage who dreams of being a warrior travelling the great and dangerous trade routes to find his lost father that set off on them before Suo Jia was born. Having to look after his sick mother, Suo Jia manages to find a way to solve all their problems, as well as make a name for himself. He gathers nobility, vast wealth, items of great power, knowledge lost to the ages, and exceptionally talented females around him as he plots and plans – preparing to set off on an epic journey that will go down in history as a new legend. However, will others that depend on his powers so much be willing to let him go on such a dangerous journey so easily?
---
---
Daoist Fierce Tiger 77 2018-06-01
18 Negative
3 Neutral
40 Positive
What the hell is this? What the hell happened here?
How did my room become so ruined after a single night?
The floor and table were covered in dust, his new poster of Zhang Liang Ying that had just been posted on the wall a few days ago had already become yellow and tattered all over. Even Zhang Liang Ying's beautiful face became monstrous, as if an old devil was looking at him with a terrifying smile.
The walls were covered by a mist of cobwebs and the fruits placed on top of the coffee table were withered and rotted to the point that the mold on them had turned black. The fruits below even seemed to have turned into mush. The aluminium framed window that the landlord had just installed not that long ago was now covered in a layer of white ash and the glass was filled with cracks and covered in dust.
The computer beside his bed was also covered by cobwebs and was accompanied by an empty water glass with a withered worm inside of it.
Dust filled the air making Wei Xiao Bei choke as he tried to breathe.
Everything seemed to be ash gray without any light, as if looking at television static.
After just one night, it seemed like everything in the room had aged for centuries or even millennia.
Mother… is this a dream?
This must be a dream!
---
---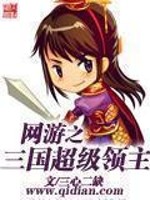 Three Hearts With Two Defects (三心二缺) 50 2019-06-02
7 Negative
5 Neutral
24 Positive
The virtual reality game, «War of Worlds», engulfs the globe as it takes various countries' classical histories and legends as the background. With access via brain waves and 100% simulated physical sensation, it becomes known as humanity's second world. But the biggest gift from «War of Worlds» is the controlled condition of cashing in game characters and having them appear in reality!
Conceive a reality where one can fight with Zhao Yun and Guan Yu together, or a reality where you could walk around with Diaochan and Oichi and take in the amazed gazes of passerbyers! Naturally, as the game progresses there will be even more splendid things to discover...
~
Because of a rebirth pill, he had been chased through the game and reality to his death. With his second chance here now, Yang Rui re-enters the game and vows to solve the doubts in his heart...
---
---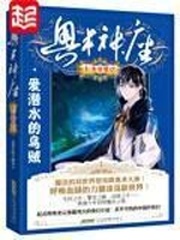 Cuttlefish That Loves Diving 48 2019-10-08
4 Negative
3 Neutral
43 Positive
An ordinary young man on earth, Xia Feng, traveled to a world of sword and magic, and took the body of Lucien Evans, another ordinary young man.
Seemingly this was a world of traditional western fantasy, yet he discovered the astonishing similarities between the earth and this world, and between science and the so-called arcane magic…
"Knowledge is power"? Soul, magic, quantum, Theory of Relativity, cognitive world, music and real world……
What was the true nature of that world?
---
---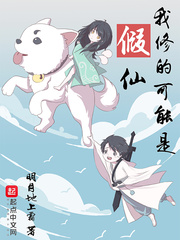 Bright Moonlight Frost On The Ground 46 2019-10-08
5 Negative
0 Neutral
27 Positive
On modern-day Earth, An Lin seems to have been abandoned by God. When his father suddenly disappears, An Lin is left with his father's immense debt, putting his life at risk. After being forced to a rooftop by his pursuing creditors, An Lin is unexpectedly swept off his feet and brought to the ground safely.
After learning that he was saved by an Immortal, An Lin is gifted, seemingly out of pure generosity, the 'God Of War System,' and a pass to a new realm. Follow An Lin as he experiences a whole new world of legends, meets many new friends, acquires legendary weapons and tools, and starts on his path of becoming a powerful cultivator. There is never a dull time in An Lin's new life with his 'great' new system!
---
---