Novels
---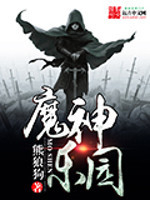 Bear Wolfdog 126 2016-12-23
9 Negative
7 Neutral
103 Positive
"Obtaining the topmost degree of talent in sword arts in the world requires giving up 72 years of lifespan, which leaves you with only five more years of your life. At the same time, you will never be able to feel love, kinship, and friendship, and you'll end up leading a lonely life until your death, unable to procreate, or to have any descendants.
"From now onwards, everything related to happiness in the human world shall no longer be of your concern. Are you willing to accept this?"
"Hahahaha, I'm already alone bereft of all support, my hopes dashed to pieces, shouldering only absolutely irreconcilable grudge and hatred, why would I disagree? Why would I not want it? I couldn't ask for anything better!!"
His sword sweeps across the Divine Continent for seven days and nights, moving 90,000 miles through the starry skies, unhindered.
He slays saints and buddhas in Heaven, slaughters demons and devils in Hell, sweeping away all the grievances in his heart.
---
---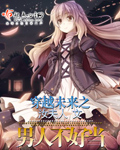 Madam Ru 51 2019-10-08
3 Negative
4 Neutral
40 Positive
After dying from a strange terminal illness, Ling Lan was reborn into a world 10,000 years into the future. Although she dearly wished she could just live a peaceful and uneventful life in her new healthy body, fate had other plans…
Forced to disguise herself as a boy just so she could inherit her deceased father's premium military benefits, Ling Lan's journey to adulthood was full of challenges. After much difficulty, she finally turned sixteen when she could drop the charade. But before she could grasp her newfound freedom to get married and start her own family, a twist of fate results in her being thrown into the Federation's top military boys' school.
With these twists of fate, Ling Lan had little choice but to walk further and further down a path of no return, one of cold and aloof dominance…
---
---