Novels
---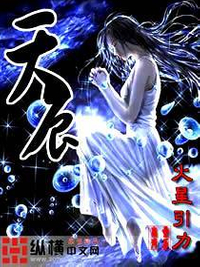 Mars Gravity 409 2016-04-25
16 Negative
16 Neutral
282 Positive
A mysterious teenager who lost his memories came to Tian Chen Continent, he was mistaken as the son of the Ye family from Tian Long country so he took and used this identity. His look on the world turns cold as he tried to get back his memories, only to find a helpless destiny. Therefore, he laughed with a sneer and began to show his talent by making the world his to control, as if casting a net to shroud the whole world. Since then, all was under his control. The winds and clouds; even the might thunderstorms were subject to his whim! He, as the story's main character, has created many legends on Tian Chen Continent, one after another with his supreme intelligence. But his power is still unknown to us.
---
---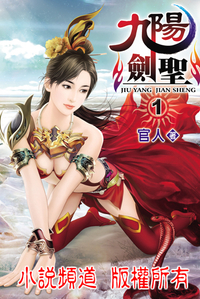 Silent Pastry 407 2017-02-03
49 Negative
27 Neutral
212 Positive
Freshman student Yang Dingtian possesses the Nine Yang Body, found only 1 in million. His Yang Fire is incomparably vigorous and thus, he cannot be near a female's charms for his entire life. On the night of his 19th birthday, he decided to bid farewell to his virgin life. After stealing and tasting the forbidden fruit, he spontaneously combusted as the result!
In death he crossed over to another world; a world that held respect for Martial Power. His, originally, catastrophic Nine Yang Body was the Nine Yang Body that couldn't be seen in a millennium! He was saved by a mysterious old man when he was at his last moments and the old man received him for a disciple, then betrothed his daughter to him. Thus, in this odd way, Yang Dingtian became the successor of the largest clan under Heaven, and became the number-one-beauty-under-heaven's fiance.
---
---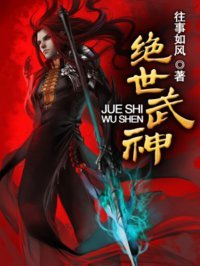 Jing Wu Hen 396 2015-11-27
32 Negative
19 Neutral
284 Positive
Lin Feng tried to be the diligent and hard-working good guy. He studied hard, did his best to make his family proud and not get into trouble, but when he saw a girl being taken advantage of, he had to intervene. He had been tricked, sentenced to 10 years in jail and framed for a crime he never committed, all was lost. If his life was over he would take those who ruined his life with him
Suddenly he opens his eyes again. He is not dead, but alive in the body of the Lin Feng of a different world. This Lin Feng had been killed as trash of cultivation. This world where the strong had no regard for human life and would kill freely if they had the strength. Called "trash" and thrown away, with vengeance in his heart he will rise to new heights opposing the will of heaven and earth.
"Do not judge others in ignorance within my presence.
Those who think to harm someone should be ready to be harmed.
Those who are open and respectful shall receive my kindness and respect.
Those who plot against me are seeking their own death.
This is true, for I am death… I am Lin Feng"
---
---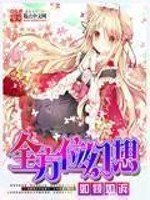 Ruqing Rusu 392 2017-05-02
63 Negative
20 Neutral
357 Positive
Protagonist travels between different anime worlds to right wrongs and uncover his reason for being along the way.
---
---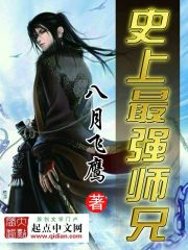 August Eagle 383 2016-10-08
7 Negative
26 Neutral
283 Positive
The first time Yan Zhaoge crossed worlds, he landed in a martial warrior civilization that was at the peak of prosperity. He ended up in the book storage building of the the Divine Palace, which collected and preserved the classics of the entire world from all fields of knowledge. However, a world class calamity struck soon after and even the Divine Palace was destroyed.
Yan Zhaoge's soul once again crossed over, but this time he arrived in the same world, except countless years have passed.
With his brain full of rare books and classics from the era of peak prosperity, Yan Zhaoge's second crossing over to the present era was like a gamer who was used to playing hell mode suddenly finding himself playing the game on easy.
That was just way too awesome.
But before that, he needs to fix a certain problem.
"I'm not a main character? In fact, I'm actually the the main character's love rival and the antagonistic Mr. Perfect senior martial brother? This script is wrong!"
---
---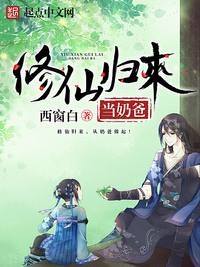 Xi Chuang Bai 348 2018-02-19
15 Negative
8 Neutral
229 Positive
500 years ago, Chen Xi was swallowed by the space crack and was transmigrated to cultivation world.
500 years later, he re-enters Earth after suffering countless hardships to discover that on Earth only five years have passed!
Wait!
Whose child is that at my home? Why is she calling me Papa?
Looking at his cute daughter Chen Xi has decided…he would be stay-at-home dad! Don't want to become the king or Immortal Emperor…what he wants to be is the best dad!
---
---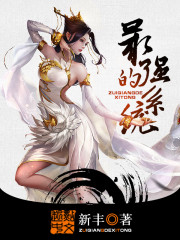 Xinfeng 335 2017-12-24
33 Negative
24 Neutral
292 Positive
There is a type of person, his entire life is a legend.
There is a type of person, awesomeness overflows from his brows.
There is a type of person, his name is Lin Fan.
Everybody: "Lin Fan, I want your babies."
A domineering life of swag and awesomeness, needs no explanation.
---
---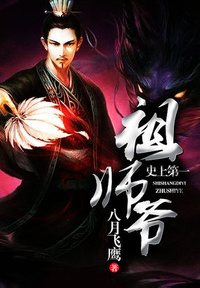 August Eagle 325 2017-03-08
16 Negative
12 Neutral
352 Positive
He time-traveled and got a system but Lin Feng's pressure is as big as a mountain.
System main quest: Ling Feng creates a school, establishing history's number 1 sect, Ling Feng himself becoming the number 1 founder.
And so to become history's number 1 founder Lin Feng started to work hard.
"Your name is Shi Tianhao? Natural born supreme king but it was stolen by your cousin. Now being raised in a little village your father placed you in? Come come come, come with master, we'll let those people know that justice that is owed must be returned!"
"Your name is Xiao Yan? A genius in the past, now a loser. Your fiance even came over and humiliated you by breaking off the engagement? Come come come, come with master, we'll let that brat know the meaning of don't bully a youngster because he's poor!"
"Your name is Zhu Yi? The bastard son of a marquis, suppressed by your father. Your mother was the previous saint but she was killed? Come come come, come with master, we'll let your dad know the meaning of the world is big, fists are… no, reason is the biggest!"
---
---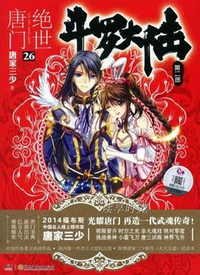 Tang Jia San Shao 324 2016-04-01
15 Negative
10 Neutral
244 Positive
Tang Sect, the most famous martial arts sect of all. By stealing its most secret teachings to fulfill his dreams, Tang San committed an unforgivable crime. With his ambition attained, he hands his legacy to the sect and throws himself from the fearsome "Hell's Peak." But he could have never imagined that this would reincarnate him in another world, one without magic, martial arts, and grudges. A land where only the mystical souls of battle lay. The continent of Douluo. How will Tang San survive in this unknown environment? With a new road to follow, a new legend begins...
---
---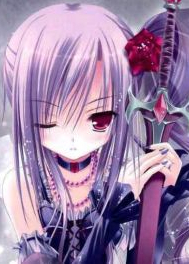 Haemophobia Lamb 316 2017-05-29
60 Negative
25 Neutral
248 Positive
What's there to say? 100 people got randomly selected to be thrown into anime worlds.
---
---