Novels
---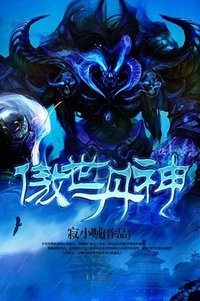 Solitary Little Thief 649 2016-06-15
38 Negative
31 Neutral
433 Positive
Young Chen Xiang had a fateful encounter with a goddess & demoness and received their peerless heritage, divine pulses, ultimate martial arts, and transcendent alchemy techniques, which gave him an easy ride in his journey of cultivation.
When hungry, he refines some spirit pills to eat as snack, when lonely he flirts with the goddesses, when bored he teases those martial artists who came to beg for spirit pills, when tired he let his beautiful wives massage him.
---
---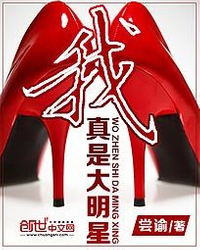 Chang Yu 644 2016-09-28
50 Negative
41 Neutral
722 Positive
Zhang Ye was originally a mundane college graduate with aspiring dreams to become a star, but unfortunately has below average looks and height. However one day, he woke up and suddenly found himself in a parallel world!
It's like the same world, but wait a minute…many brands, celebrities and even famous works from his world changed and are gone in this new world!
Armed with the profound literary knowledge of his previous world and a heaven-defying Game Ring that gives him magical items, stats and skills, Zhang Ye embarks on a journey to pursue his life-long dream of becoming famous!
Follow Zhang Ye as he takes the new world by storm, one plagiarized piece at a time, to hilarious reactions!
---
---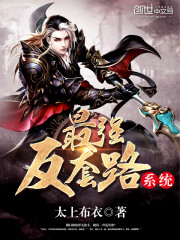 Lord Of The Common People 411 2017-12-24
25 Negative
21 Neutral
341 Positive
I am the best when it comes to taking divergent paths. With just a flip of my hand, I shall take the path less commonly travelled. I search far and wide, only to find myself unbeatable and unrivaled. So now I ask, who else can match my awesomeness?
Acting tough is second nature to me and I am a lone wolf.
The road is long and winding but I shan't feel lonely as long as I am able to act tough!
Life and death bore me and I do whatever I deem fit.
"Young man, way back when I started acting tough, you were still learning how to put on your underpants!" Xu Que thus decided to take the path of acting tough. He decided to act tough every single god-damned day. If he wasn't acting tough, he was scheming for the best way to act tough!
---
---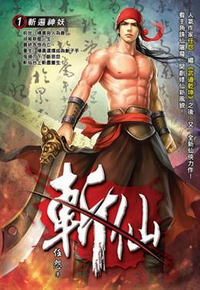 Ren Yuan 404 2016-06-15
16 Negative
16 Neutral
315 Positive
In his previous life, Yang Chen was benevolent, but he was bullied all his life.
Reborn, Yang Chen chose to become an Executioner, settling all gratitude and grudges with the executioner's blade, beheading the common people on the Immortal Executioner Stage.
Behead men in the world of men!
Behead demons in the world of demons!
Behead devils in the world of devils!
Behead immortals in the world of immortals!
---
---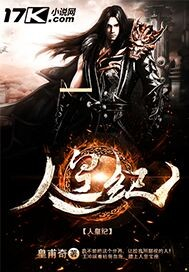 Huangfu Qi 364 2017-04-08
11 Negative
15 Neutral
321 Positive
I cannot hand this world over to those who I disdain!
Thus, Wang Chong stepped over mountains of bones and rivers of blood to ascend to the throne of the Human Emperor. With his might, he reversed the fall of the Great Tang and brought it to the pinnacle of the world, thus becoming an unsurpassable legend!
---
---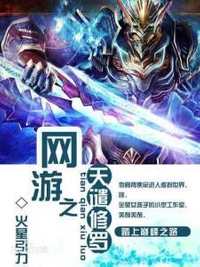 Mars Gravity 280 2016-05-14
14 Negative
15 Neutral
200 Positive
To save his terminally ill little sister, Ling Chen enters the newly released virtual game world and joins a small gaming studio comprising entirely of women. From now on walking upon his path towards the pinnacle. An ancient, evil item almost forgotten by history, the "Lunar Scourge" helps forge his unsurpassable legend, and causes him to unknowingly step upon a path that is destined to be punished by the heavens, the way of the shura.
---
---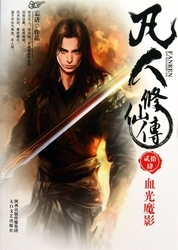 Wang Yu 266 2016-09-05
17 Negative
14 Neutral
210 Positive
A poor and ordinary boy from a village joins a minor sect in Jiang Hu and becomes an Unofficial Disciple by chance. How will Han Li, a commoner by birth, establish a foothold for himself in in his sect? With his mediocre aptitude, how will he successfully traverse the path of cultivation and become an immortal? This is a story of an ordinary mortal who, against all odds, clashes with devilish demons and the ancient celestials in order to find his own path to immortality.
---
---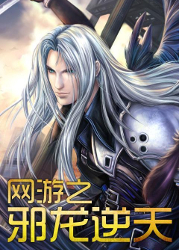 Mars Gravity 264 2016-11-08
28 Negative
10 Neutral
153 Positive
Defiance of natural order of a single young Dragon soul.
The main character was the number one player in the previous VRMMO's, with his superhuman arrogance (which would make even the worst young master blush), charisma and strength he will give a new VR game a try, to once again become the best!
But all doesn't go as expected, as because of a bug in the game he goes into the game world without his starting class….
And this begins his journey towards reaching the peak of the game?
or will it totally go the other way?
---
---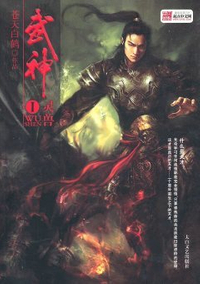 Cang Tian Bai He 220 2017-02-03
15 Negative
17 Neutral
190 Positive
What is a genius? Capable of comprehending any battle skill regardless of the skill itself and sweeping away the bottlenecks while cultivating a new technique; this is a true genius! He Yiming was originally an ordinary youngster in He family estate with not too extraordinary aptitude in learning martial arts. However, after a fortuitous encounter, this ordinary youngster became what people refer to as genius in a single leap. Possessing an aptitude for learning martial arts which could leave people in awe, regardless of whether it's his clan's Houtian Scripture of Five Phases or various Xiantian scriptures of legends, regardless of whether it's mental techniques or battle skills, he can comprehend it all in its entirety at a frightening speed. Martial God, with martial as name, using the most simple and direct approach, thrives!
---
---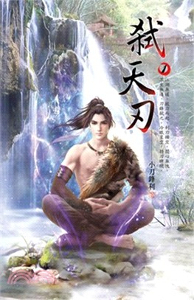 Sharp Knife 197 2016-12-09
15 Negative
7 Neutral
114 Positive
In a tyrannical world, what is evil? What is benevolence? All living creatures are brutal. Passing through the heaven road to find one's purpose in life. Struggles to be stronger is not an easy path. The whole journey thistles and thorns, one blade chops open a path, I alone will be supreme!
---
---