Novels
---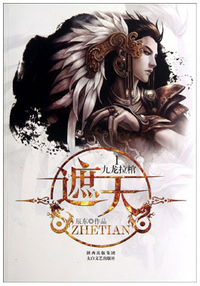 Chen Dong 113 2017-10-09
10 Negative
5 Neutral
70 Positive
In the cold dark reaches of space, nine huge dragon corpses are pulling a large bronze coffin giving off an aura of ancientness. This image was captured by an unmanned space probe in the depths of the cosmos.
Did this mean the return to the ancient era? Or did it mean reaching the other side of the stars?
A vast world filled with bizarre and mysterious immortals. A world where hot blood erupts like volcanoes. A world where passion surges like the vast ocean. A world filled with an endless abyss of desires. On the road to ascending heaven witness a melodious journey, a journey that would shroud the skies.
---
---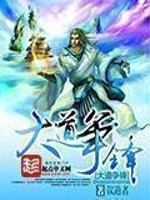 Wu Dao Zhe 111 2017-07-15
7 Negative
10 Neutral
65 Positive
Treading the path of the Great Dao was lonely and filled only with one word "struggles".
The path to immortality was merely walking on the dark path to plunder various fortunes and robbing the threads of the profound heavenly secrets.
Human, Gods, all were tempered through tribulation…
For every step treading throughout the realm, was full of strives and struggles…
A teenager, because he had great fate and inherited a great fortune, was taken as a son-in-law by a very powerful family to only bitterly find out their greed. They wanted to seize his fortune, as he tried to return a favor for the family, he helped their daughter cultivate a peerless cultivation method.
A piece of remnant jade that contained profound heavenly secrets accidentally fell down to the barren mountain causing great disputes as Zhang Yan then died in a battle to finally be reborn in the body of the teenager. He refuses to let his destiny be controlled by another's hands, as he raised his spirit to fight and took an oath to tread his own path, belonging only to himself. He began to walk on the Great Dao of Immortality.
---
---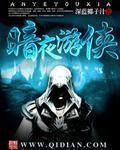 Dark Blue Coconut Milk 106 2018-06-27
10 Negative
9 Neutral
61 Positive
After transmigrating into a weak noble body, Marvin discovered that he was familiar with the world, this was the game he played in his previous life and… Damn! He only had six months before the Great Calamity!
As a former top player, he would obviously fight to save the world… Yeah, no. Time to plan and prepare for the upcoming events, better to use that knowledge to get ahead rather than fight with gods.
Follow Marvin's journey through this new world.
---
---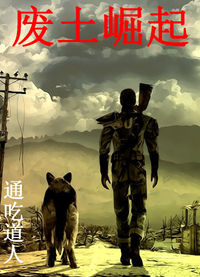 Gluttonous Taoist 90 2018-02-19
20 Negative
8 Neutral
41 Positive
Zhou Qingfeng is a nerd with no car, no savings, and no girlfriend. This story is set three days before the occurrence of a cataclysm that would threaten all of humankind. Amidst the chaos, Zhou Qingfeng strives to gather resources that would help him survive. He will stop at nothing to protect his friends. Along the way, he is granted a few 'special' abilities. He becomes so strong that he is practically invincible. But, everything comes with a price….
Faced with new enemies each day, how far will Zhou Qingfeng's determination to survive take him?!
"I start the game, with a dog in my hand. The equipment I need, I gather along the way.
I dive into the cataclysm with the status of a beginner.
Ruthless, I shall become. I would even detonate a bomb over my head!
This is the path that I have to take, to rise to be the King of the Wasteland. "
---
---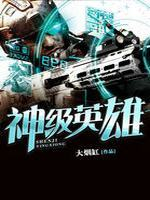 Big Ashtray 80 2017-11-30
35 Negative
7 Neutral
61 Positive
Hero is an ultimate strength body existence. The troops that he leads will follow him as he become stronger and stronger divine existence. , a global online game that is jointly developed by America, China, Europe, Russia, India, Japan and Korea , consists genres of fantasy, adventure, war, entrepreneurship, territory construction, navigation, battle, and leisure.
The players from the whole world are obsessed with this game. Every country sends their top professional gamers to participate the world tournament to demonstrate their talent. Da Fei once was an expert in treating every kind of severe internet addiction. After leaving the game for many years, he targets Hero Creates Legend's unlimited business potential.
---
---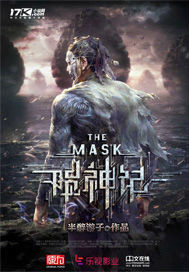 Half-Drunk Wanderer 71 2017-12-06
10 Negative
5 Neutral
59 Positive
This is a world of nirvanic rebirth, a strange fantasy world. This is a world of strong faith yet it is collapsing. A seemingly mediocre teenager, carrying a heavenly shocking secret. He rose from the very bottom, wandering between the thin line and the edge of life and death. With his wild and hot blooded nature, he chose to explore the truth of human civilisation's destruction on Earth. After experiencing a series of unimaginable risks and bumbling on the road to maturity, the ultimate truth lies within the secret behind God Wars. This is how a hot-blooded yet shocking story begins to unfold.
---
---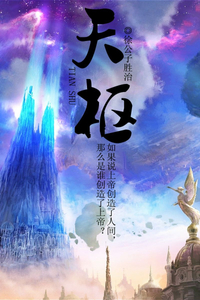 Sir Xu Shengzhi 64 2017-11-03
4 Negative
3 Neutral
39 Positive
It's a story that happened long, long ago, in a continent far, far away, about gods and mortals, sword and magic, war and peace, and of course love and hatred.
Amon was a poor miner's son in a remote town in the kingdom of Hittite. Along with the discovery of a marvelous gem, his fate was changed. People in this continent called it Gods' Tear. But wait, what were the gods? It was said that the gods created the world. Then who created the gods?
Forced by the tantalizing fate, Amon had to struggle to find out the truth behind this world of magic and gods……
---
---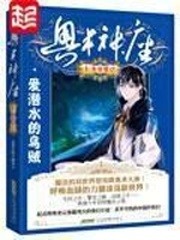 Cuttlefish That Loves Diving 55 2019-10-08
4 Negative
4 Neutral
51 Positive
An ordinary young man on earth, Xia Feng, traveled to a world of sword and magic, and took the body of Lucien Evans, another ordinary young man.
Seemingly this was a world of traditional western fantasy, yet he discovered the astonishing similarities between the earth and this world, and between science and the so-called arcane magic…
"Knowledge is power"? Soul, magic, quantum, Theory of Relativity, cognitive world, music and real world……
What was the true nature of that world?
---
---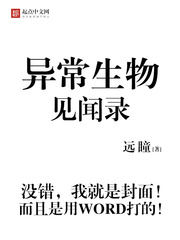 Yuan Tong 37 2018-12-24
3 Negative
1 Neutral
20 Positive
Hao Ren (literally means "good man"), as his Chinese name suggested, is a good man, and his ideal was to live a restful, comfortable life as a landlord. At least that was his plan before a couple of abnormal creatures rented his house.
A remote, outdated big apartment, a bunch of rather abnormal non-human creatures, and a labor contract from the "god", the three factors combined lead him to be the busiest landlord and most supernatural "babysitter". The story of the most complicated, erratic and abnormal landlord and tenants started from here.
"Ever since I put my fingerprint on the labor contract, I knew I was roped into something terrible……"
As a person who is down-to-earth as well as a good Samaritan, Hao Ren desires to live the rest of his life as a benevolent landlord. Stumbling into a curious yet mysterious lady, he began his journey of "collecting" abnormal and supernatural tenants.
His life only became more chaotic when he receives a labor contract from "God". Discover the many races, myths and worlds that lie beyond what humans define as normal! This bizarre fantasy full of fun is sure to bring you on a crazy rollercoaster of emotions!
---
---