Novels
---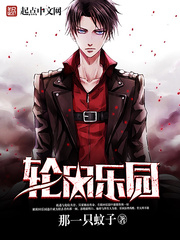 That Mosquito 194 2019-04-02
30 Negative
8 Neutral
152 Positive
Su Xiao is a cold-blooded teenager who's seeking vengeance for the death of his family, yet things ended up badly for him.
As he was taking his last breaths, he heard a voice calling him from dimensions, it was a strange system reaching him, asking him if he wanted to be saved, to be Reincarnated.
He just needed to accept a contract, Su Xiao didn't have any choice but to do so, but he didn't know what he signed up for!!
Traveling through worlds, doing extremely dangerous missions, collecting special items, leveling up, and even killing Protagonists…
But Su Xiao wasn't any ordinary Contractor, Su Xiao was a Hunter!
The MC crosses over to: One Piece, Tokyo Ghoul, Naruto, Fullmetal Alchemist, Attack on Titans…
---
---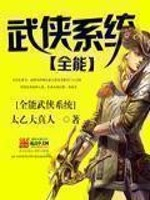 Great Daoist Supreme Unity 188 2018-01-29
14 Negative
13 Neutral
129 Positive
Doctor Jiang Fei, considered closing down the clinic because business was so bad, but unexpectedly his game character entered his body, making him omnipotent.
Not only is he superb in medicine, he also controls the life or death of the flesh bones of the dead person, and just like Yama he snatches people's life.
He is now proficient in even cooking, playing piano, gardening, and domesticating pets!
People thought this was all of Jiang Fei's skill, but Jiang Fei would smile and look at the martial arts cheats book. 'The Dragon's 18 palms', 'Six-pulse excalibur', 'Northern Profound Magic', 'Lone Solitary 9 Swords'
---
---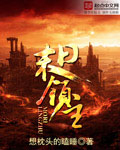 Wishing For A Pillow To Sleep With 184 2017-05-02
10 Negative
19 Neutral
142 Positive
The world had started doomsday, and I struggled for a year, before I died under an enchanted beast's claw. Heaven has given me another chance, back a day before the end happen. Will I be able to change my fate, and that of my loved ones? Now, I will start my journey on becoming the strongest on the planet that the Gods have changed into a game world.
---
---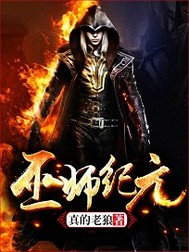 Zhen De Lao Lang 184 2017-11-03
15 Negative
12 Neutral
142 Positive
A data loving young man from Earth has an accident which transports him to a dark land filled with terrifying creatures and magical powers. Fortunately for him, he has a Biological Assistance Chip to ease his path. However, things in this bizarre and strange world are not always as they seem, and, though it is a tremendous asset, the chip doesn't always work as expected. With all of the crazy creatures and magical mayhem around him, one can only wonder what the future holds for this young man…
---
---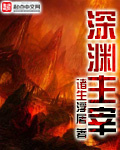 Eminent Student Of Buddha 173 2017-06-11
10 Negative
4 Neutral
115 Positive
The year of turbulence. A crisis of fearful energy erupted in the temporal chaos causing all the gods to temporarily lose their power and forced to arrive in the mortal world as saints.
This is the most chaotic time in history, having both unpredictable dangers & opportunities; between formidable gods and humble gods alike there erupted chaotic fighting everywhere whilst confusion spread throughout the universe. Gods were as common as dogs, and death walked everywhere.
In this time of unprecedented turmoil across the world, a youth named Sauron starts his journey.
---
---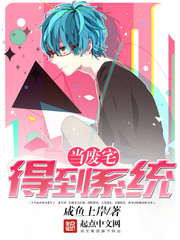 Idle Fish Goes Ashore 153 2018-10-09
9 Negative
9 Neutral
86 Positive
A 30-year-old NEET is reincarnated into the body of an otaku that choked to death on instant noodles. As he comes to grips with his new life, he realizes that this world is subtly different from Earth. The denizens of this world are far better looking, and this new world also possesses futuristic technology as well as mysterious Yin Yang masters!
After reincarnating, he realized that he was endowed with a miraculous game-like system, which enables him to increase his own stats and transcend the limits of the human body. This system even has a game-breaking ability to save and load in real life!
In this new world that's akin to a 2-D game, he just wants to enjoy life and head for a glorious future… However, he is quickly embroiled in a complex plot. Can he unlock his true potential and utilize his system to break the shackles that confine him and discover the truth about his previous body's circumstances?
---
---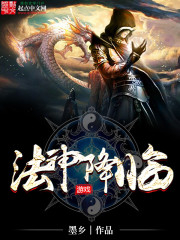 Mo Xiang 152 2018-03-30
12 Negative
12 Neutral
99 Positive
The number one magician in the game, Link, led his group to defeat the final boss: Ruler of the Abyss, Nosamax. Then, a cinematic appeared.
It was a very simple one. There was an endless void, and within the emptiness there was a self-proclaimed Ruler of Light — a dim globe of light.
"Link, are you willing to save the continent of Feiloma from the envelopment of darkness?" asked the Ruler of Light.
Of course, in reality, he wouldn't dream of agreeing to such a laden mission. However, couldn't he give it a shot in the game?
"I am willing!" Link replied in deadly earnest.
"Then go ahead."
And thus, Link was thrown into the miserable continent of Feiloma.
---
---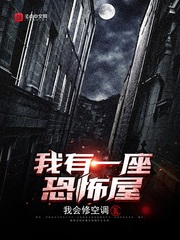 I Fix Air-Conditioner 151 2018-12-24
6 Negative
1 Neutral
130 Positive
The hearse with the weird odor slowed to a stop before the entrance. The sound of pebbles could be heard bouncing on the ceiling. There were footsteps coming from the corridor, and there seemed to be someone sawing next door. The door knob to the room rattled slightly, and the faucet in the bathroom kept dripping even though it had been screwed shut. There was a rubber ball that rolled on its own underneath the bed. Wet footsteps started to surface one after another on the floor.
At 3 am, Chen Ge held a cleaver in his hand as he hid beside the room heater. The call he was trying to make was finally answered. "Landlord, is this what you meant by 'the house can be a little crowded at night'‽"
---
---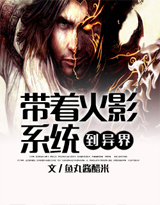 Yu Wan Jiang Cu Mi 151 2017-01-09
227 Negative
36 Neutral
154 Positive
At Divine Wind Continent, there is cultivation system—douqi, illusion and magic.
Ren Tian You was a fan of Naruto, single carelessness caused him to arrive in different world.
Unexpectedly only to discover within his body possessed Naruto system.
What? You will use douqi! I, your father's taijutsu is also not weak! Look at my shadow dance!
What? You will use illusions! I, your father however have every illusions' ancestor, Sharingan! Look at my Tsukuyomi!
What? You are a magician! I, your father am a ninja! Look at my fire style——– grand fireball!
---
---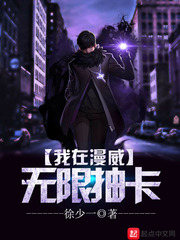 Xu Shaoyi 142 2019-07-31
13 Negative
7 Neutral
76 Positive
During the Second World War, Kyle looked at Captain America standing straight and proud before him. Suddenly, a series of skill cards appeared.
「Pistol Master」 「Martial Arts Master」 「Shield Defense Master」 「Super Soldier Serum」
Which skill card do you wish to extract?
"Wait… what? This golden finger… you must be pulling my leg! Not only skill cards but I can also extract super-powered skills like the Super Soldier Serum? Mother of God… what is this?!"
---
---