Novels
---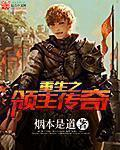 Smoke Is A Path 117 2017-11-16
10 Negative
13 Neutral
139 Positive
In a world where magic is long but a thing of the distant past, where humans have the potential of harnessing a dormant power within them, called Battle Force…
A man from modern-day Earth finds himself suddenly waking up in the body of Norton Lorist, a youth of noble descent that had been exiled from his homeland in the North by his family to Morante City, the capital of the Forde Trade Union on the pretext of pursuing his studies.
Little did he know what would await him when he receives a summons from his family years later to return to the Northlands and inherit the position of the family head…
This is the tale of his life before the summons…
This is the tale of his journey northward and the allies he gathers along the way…
This is the tale of his rebuilding his family's dominion and keeping it safe from other power-hungry nobles…
This is the "Tales of the Reincarnated Lord".
---
---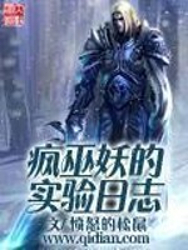 Angry Squirrel 113 2016-10-08
6 Negative
8 Neutral
85 Positive
This is the story of a crazy lich carrying a game system and terrorizing an entire world.
"Let's look at the daily quest today… These two bullshit choices again, destroy any city with 30 thousand and above people, rewards of 10 thousand evil points. Take the lollipops of three little kids, rewards of 1 point. If both are not done then -2 points."
"Ptui! You think I'm stupid, if I really destroy a city I'm guaranteed to spawn a squad of medieval paladins full of epic ranks to come and subdue me. At that time I won't be able to spend anything. I'll just kindly be my lollipop bandit."
I've already had enough of being a notorious lich, who says that liches can't be good people? I definitely have to beat this damned system and be an upright good person.
---
---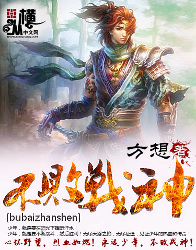 Fang Xiang 111 2016-10-08
6 Negative
15 Neutral
61 Positive
Youth, is meant to be used to shed sweat under the sun!
Youth, is to continuously engage in battles, and secure the win!
The endless journey on Heaven's Road, an endless expedition, a testimony of a hot-blooded youth's legend!
A dream every man harbors, with the ignition of the blood! Forever young, Undefeated God of War!
---
---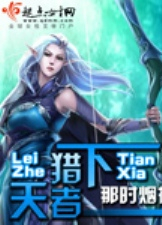 Season Of Fireworks 106 2017-04-21
25 Negative
9 Neutral
75 Positive
The happiest thing in the world is to be able to amend what you have done wrong. She who acted willfully because of a game, was reincarnated into a time when she still had her parents' love.
For the sake of her family, she began her life as a pro gamer.
But this time, she was no longer the Human Sorceress that she was familiar with. She was an Elven Huntress. Could she still acquire the power to be the Right Hand of God?
---
---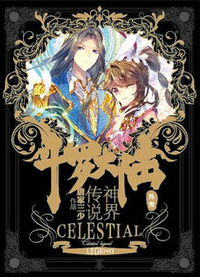 Tang Jia San Shao 105 2016-11-20
15 Negative
7 Neutral
82 Positive
Side-story between DD2 and DD3.
---
---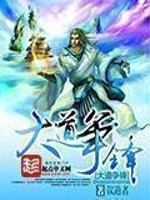 Wu Dao Zhe 104 2017-07-15
7 Negative
9 Neutral
60 Positive
Treading the path of the Great Dao was lonely and filled only with one word "struggles".
The path to immortality was merely walking on the dark path to plunder various fortunes and robbing the threads of the profound heavenly secrets.
Human, Gods, all were tempered through tribulation…
For every step treading throughout the realm, was full of strives and struggles…
A teenager, because he had great fate and inherited a great fortune, was taken as a son-in-law by a very powerful family to only bitterly find out their greed. They wanted to seize his fortune, as he tried to return a favor for the family, he helped their daughter cultivate a peerless cultivation method.
A piece of remnant jade that contained profound heavenly secrets accidentally fell down to the barren mountain causing great disputes as Zhang Yan then died in a battle to finally be reborn in the body of the teenager. He refuses to let his destiny be controlled by another's hands, as he raised his spirit to fight and took an oath to tread his own path, belonging only to himself. He began to walk on the Great Dao of Immortality.
---
---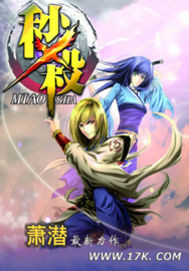 Xiao Qian 104 2017-12-06
7 Negative
9 Neutral
56 Positive
In the instant that his soul awakened, a new world emerged in front of his eyes. It was a foreign world, a world of Fuzhou. Countless secret realms, countless charmed beasts. There were even higher-leveled Fuzhou worlds.
12th Guo was like a pawn crossing the river*. He instantly killed all enemies that obstructed his survival. He needed to constantly get stronger, needed to find even stronger Fuzhous.
When he stood on the peak of the Fuzhou world, could he still continue forward?
---
---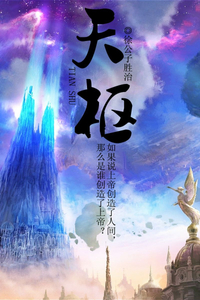 Sir Xu Shengzhi 59 2017-11-03
4 Negative
2 Neutral
39 Positive
It's a story that happened long, long ago, in a continent far, far away, about gods and mortals, sword and magic, war and peace, and of course love and hatred.
Amon was a poor miner's son in a remote town in the kingdom of Hittite. Along with the discovery of a marvelous gem, his fate was changed. People in this continent called it Gods' Tear. But wait, what were the gods? It was said that the gods created the world. Then who created the gods?
Forced by the tantalizing fate, Amon had to struggle to find out the truth behind this world of magic and gods……
---
---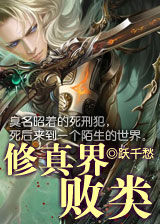 Traversing Thousand Sorrows 54 2019-04-02
29 Negative
5 Neutral
19 Positive
The notorious death row prisoner ended up in a strange world after his death. There are no cars with four wheels in this world, but divine horses with four legs. There are no planes, but immortals are flying in the sky. No cell phone? Not a problem, there is another way to send messages thousands of miles away…. What a crazy world! Only in books and movies of the past life could be seen cultivators, it is not a fantasy here, but a real existence.
The death row prisoner thought, since coming here I have to live life to the fullest, in my past life I had dreamed about the immortal, it is impossible to drop it now, I must satisfy my craving, even to kill in this life…. Immortal Big Sister, I'm coming!
---
---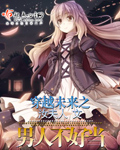 Madam Ru 53 2019-10-08
3 Negative
4 Neutral
40 Positive
After dying from a strange terminal illness, Ling Lan was reborn into a world 10,000 years into the future. Although she dearly wished she could just live a peaceful and uneventful life in her new healthy body, fate had other plans…
Forced to disguise herself as a boy just so she could inherit her deceased father's premium military benefits, Ling Lan's journey to adulthood was full of challenges. After much difficulty, she finally turned sixteen when she could drop the charade. But before she could grasp her newfound freedom to get married and start her own family, a twist of fate results in her being thrown into the Federation's top military boys' school.
With these twists of fate, Ling Lan had little choice but to walk further and further down a path of no return, one of cold and aloof dominance…
---
---