Novels
---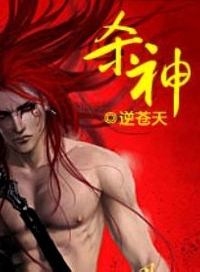 Ni Cang Tian 486 2016-06-15
38 Negative
27 Neutral
365 Positive
Growing up parentless, Shi Yan was left with large amount of inheritance money, and a general disinterest in life.
The only times he felt alive was when his adrenaline coursed through his veins. He quickly found that exercise extreme sports, bungyjumping, cave diving & skydiving, gave him the biggest kicks. The bigger adrenalin kick, the close he was to death, the more alive he felt.
Waking up in a pile of dead bodies in an unknown land, after a diving adventure had ended disastrously, he quickly realizes the body he now possessed was not his own.
Follow Shi Yan as he explores this new world where danger lurks around every corner, and death is only a breath away. A world Shi Yan could not feel more alive in.
---
---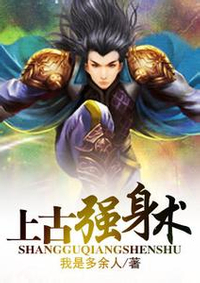 I Am Superfluous 445 2016-04-14
44 Negative
40 Neutral
327 Positive
A human warrior cultivating the Ancient Strengthening Technique has transcended dimensions and arrived on Kyushu. Together with twelve ravishing beauties with looks that were unmatched in their generation, will he be able to stand on the summit of this world? This novel is about the main character, named Qing Shui, who transcended dimensions and arrived in the Kyushu continent. Storms of blood and wind, resulting in corpses and bones strewn about are extremely common here. The young warrior Qing Shui forged ahead in his path to cultivate, using 10 years to train himself, only to seek vengeance for the one who had forsaken his mother! On the road, he had a chance encounter with the cold beauty (ice princess) Shi Qing Zhuang, incurring hatred and vengeance from her fiancée – Situ Bu Fan. After entering the Hundred Miles City, Qing Shui got acquainted with a dignified and beautiful lady named Yu He and other Xian Tian Realm cultivators – After which, he willingly invited tribulation on himself, after killing the young master of the Gong Yang Clan because of Yu He, and was forced into a corner. Luckily for Qing Shui, a lady as beautiful as a celestial maiden named Yi Ye Jian Ge rushed back to save him from afar, following which a bloody battle ensued. Can Qing Shui turn danger into safety, averting disaster? And his relationships with the various beautiful ladies, what will it develop into?
---
---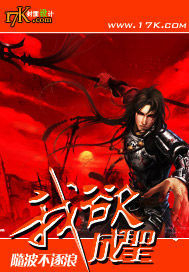 Ni Cang Tian 433 2016-06-15
33 Negative
19 Neutral
299 Positive
If I don't die… I swear I will act on all my evil thoughts.
Not exactly everyone's typical thought when they're about to die. What will a cowardly young man do when reincarnated with the evil powers to redefine his destiny? Can the natural kindness of human nature triumph over evil? Will he become the cold blooded demon king of legend, or will he forge his own path and rain down another kind of terror?
---
---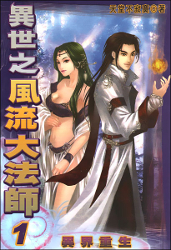 Tiantang Bujimo 432 2016-10-22
28 Negative
35 Neutral
285 Positive
This is the story of Long Yi, who was killed because he took revenge for the girl he loved. Before he dies, a strange lightning carries his soul into a different realm. How will he live, when the first thing he noticed upon arrival is that, the man whose body he possessed is raping the country's princess?
---
---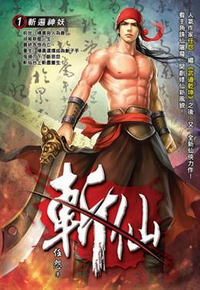 Ren Yuan 403 2016-06-15
16 Negative
16 Neutral
315 Positive
In his previous life, Yang Chen was benevolent, but he was bullied all his life.
Reborn, Yang Chen chose to become an Executioner, settling all gratitude and grudges with the executioner's blade, beheading the common people on the Immortal Executioner Stage.
Behead men in the world of men!
Behead demons in the world of demons!
Behead devils in the world of devils!
Behead immortals in the world of immortals!
---
---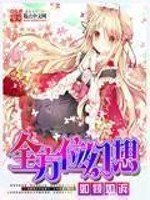 Ruqing Rusu 383 2017-05-02
62 Negative
19 Neutral
352 Positive
Protagonist travels between different anime worlds to right wrongs and uncover his reason for being along the way.
---
---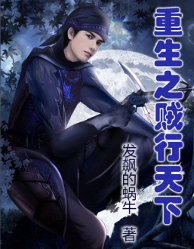 Mad Snail 376 2016-10-24
21 Negative
24 Neutral
333 Positive
The world's largest VRMMO, Conviction, was almost like a second world for humanity. It had integrated itself into the real world's economy, with both corporations and individuals seeking their fortunes through the game.
In this game, Nie Yan prided himself in his Level 180 Thief. He could barely be considered among the top experts in the game. Though, that was the only thing he could take pride in. He was penniless and unable to advance in life; a situation he was forced into by the enemy of his father. If it weren't for the little money he made by selling off items in Conviction, he would've barely been able to eat. In the end, he chose to settle his matters once and for all. He assassinated his father's enemy. He lay dying shortly after being shot in the pursuit.
However, that wasn't the end of his story. Instead, he awoke moments later to find that he had reincarnated into his past-self. Armed with his experience and knowledge of future events, he sets out to live his life anew.
---
---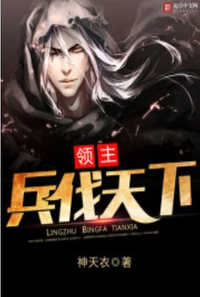 Divine Heavens Clothes 322 2018-05-04
39 Negative
27 Neutral
243 Positive
"Ding! Soulbinding has been successfully completed; you will now head to the Heaven Awaken World." After hearing this, Zhao Fu's vision darkened as he fell to the ground.
With bleak prospects in the real world, Zhao Fu's life is turned around when countless crystals fell from the sky one night, which people could use to enter an alternate, game-like world. After obtaining an ancient Chinese empire's legacy, Zhao Fu uses his intellect and resourcefulness to develop his own empire from a tiny village. However, with enemies both in the real world and in the Heaven Awaken World, he must make brilliant decisions and use creative schemes to survive.
---
---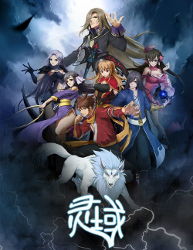 Ni Cang Tian 319 2016-10-08
33 Negative
18 Neutral
242 Positive
Thirty thousand years ago, the Heaven Fighting Race who called themselves "Gods" invaded the Spirit Realm. Hundreds of races rose up in resistance, but ultimately suffered a crushing defeat. The Human Race was the first to concede, and the rest of the Hundred Races soon followed in succession.
During the subsequent ten thousand years, all of the races were enslaved by the Heaven Fighting Race. They were cruelly treated, and lived beneath the shadow of terror.
The Heaven Fighting Race's march of conquest did not stop there. With the Spirit Realm as the starting point, they invaded other secret dimensions, and spread war to all corners of existence. After greatly exhausting their combat strength, they were finally defeated by the Hundred Races who took advantage of this opportunity. With no other choice, they fled to the starry skies outside the realm.
Thirty thousand years later, in an era where the Heaven Fighting Race has already faded to become ancient legend, an amnesiac youth possessing the Heaven Fighting Race's bloodline is being fostered in an insignificant household. Whilst struggling to live on, he silently awaits the day of the bloodline's awakening.
---
---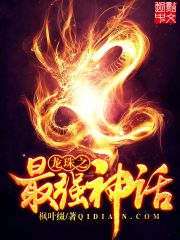 Maple Leaves 318 2017-11-30
58 Negative
17 Neutral
297 Positive
Xia Yi reincarnated in the Dragon Ball Universe as a Saiyan 12 years before the destruction of Planet Vegeta.
Watch him as he creates the strongest legend of Dragon Ball World from the beginning.
---
---