Novels
---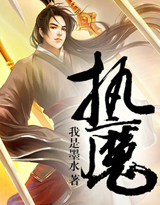 Wo Shi Mo Shui 649 2016-11-03
18 Negative
17 Neutral
477 Positive
"If I grasp the evil, there will be no Immortals in the heaven! If I grasp the heaven, there will be no Evil on this earth!
This is the beginning of an ancient story from the Rain Immortal World. My life, like a butterfly is to decapitate the world's reincarnation cycle.
Looking back at the drifting smoke of mortal life, and faintly smiling at the Sun and the Moon… All for you, I will rampage this Rain Immortal World!
…
The Dao of the Heaven has three cycles and cultivation has three steps. Two words, truth and false, from the beginning to end.
First step, seven ranks of cultivation:
Vein Opening, Harmonious Spirit, Gold Core, Nascent Soul, Spirit Severing, Void Refinement, Void Fragmentation.
---
---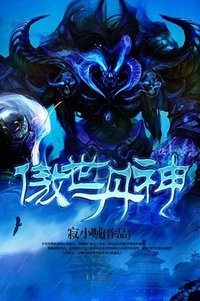 Solitary Little Thief 641 2016-06-15
38 Negative
31 Neutral
432 Positive
Young Chen Xiang had a fateful encounter with a goddess & demoness and received their peerless heritage, divine pulses, ultimate martial arts, and transcendent alchemy techniques, which gave him an easy ride in his journey of cultivation.
When hungry, he refines some spirit pills to eat as snack, when lonely he flirts with the goddesses, when bored he teases those martial artists who came to beg for spirit pills, when tired he let his beautiful wives massage him.
---
---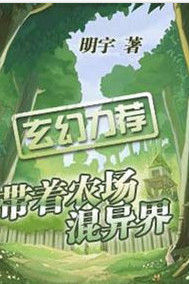 Ming Yu 629 2016-06-06
90 Negative
57 Neutral
479 Positive
A series about a man who awakens in a strange land to find himself in the body of a complete waste of human life. He has to try to help rebuild a family that has fallen to only himself and his few retainers. As the first arc of the story it grows and becomes an epic journey of adapting to new land while crippled by a drug he was forced to ingest as he was banished to a wasteland by the old nobles of the capital after his family sided with the wrong heir to the throne in line for succession.
His only aid in this unfamiliar world is a strange ability that was present when he awoke in his new body. He's got the ability to enter a world that is basically a farming simulation game, except all of the food is usable in the outside world. For someone stuck in a wasteland, only this cheat will help him survive and move forward in this unfamiliar world along with his few loyal retainers as he tries to rebuild a fallen family. Farming, selling crops, trying to find a way forward with a body that's crippled.
Follow the journey of Zhao Hai as he lives his life in a magical world filled with intrigue, farming, business, more farming, and other exciting non farming things, followed by farming and cultivation.
---
---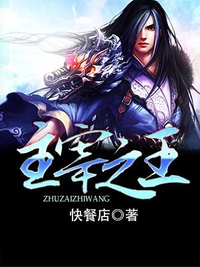 Fast Food Resturant 619 2016-11-10
24 Negative
40 Neutral
528 Positive
His will is tough and he is unwilling to be normal. However, his pathway was destined to be that way, being born in a small sect's branch.
However, one day, his left eye merges with the eye of an Ancient God in an accident. From that moment on, he turns from a fish into a dragon.
He rises up like a star, walking the path of a legendary cultivator.
From being a tiny, small ant at the bottom world, step by step he rises, into a place full of powerful sects, strong ancient clans and countless geniuses.
This is an era of legends.
---
---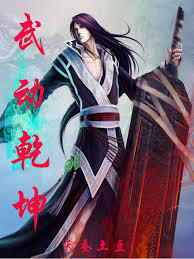 Tian Can Tu Dou 593 2015-11-16
33 Negative
32 Neutral
502 Positive
The Great Yan Empire exists in a world where respect can only be earned through strength. Within this Great Yan Empire, the four great clans have always stood above the rest. Among them, a particular incident in the Lin Clan resulted in the banishment of a certain individual who went on to start his own family, in hopes of one day being recognized again by the Lin Clan, and rejoining them…
Hailing from a banished family of the Great Lin Clan, when Lin Dong was very young, he watched, powerless, as his talented father was easily crushed and crippled by the overwhelming genius of the great Lin Clan, Lin Langtian.
With a despairing father, a heartbroken grandfather, and a suffering family, ever since that fateful day, Lin Dong has been driven by a deep purpose; to take revenge on the man who had taken everything and more from his family.
Armed with nothing but willpower and determination, join Lin Dong as he unknowingly discovers a destiny greater than he could ever hope to imagine when he stumbles upon a mysterious stone talisman…
---
---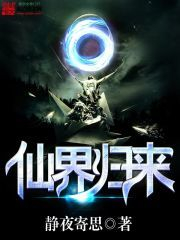 Jing Ye Ji Si 578 2017-01-23
34 Negative
23 Neutral
454 Positive
A supreme expert in the Immortal World had died, and a strand of his soul returned to its original body on Earth. Tang Xiu discovered with amazement that ten thousand years passed in the Immortal World, yet only a single year passed on Earth.
---
---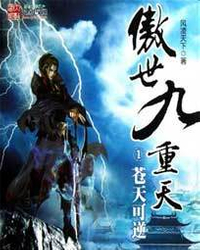 Fengling Tianxia 542 2016-02-06
20 Negative
27 Neutral
392 Positive
With a single smile, I caused the winds and thunder to tremble. With a feeling of anger, I caused the oceans to chill. With a single hand, I sundered the sky. With a single sword, I danced throughout the day! One man, one sword. Transcending the Nine Heavens.
---
---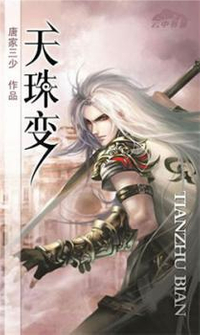 Tang Jia San Shao 520 2016-01-04
24 Negative
17 Neutral
469 Positive
Every human has their Personal Jewel of power, when awakened it can either be an Elemental Jewel or Physical Jewel. They circle the right and left wrists like bracelets of powr. Heavenly Jewels are like the twins born, meaning when both Elemental and Physical Jewels are Awakened for the same person, the pair is known as Heavenly Jewels. Those who have the Physical Jewels are known as Physical Jewel Masters, those with Elemental Jewels are Elemental Jewel Masters, and those who train with Heavenly Jewels are naturally called Heavenly Jewel Masters. Heavenly Jewel Masters have a highest level of 12 pairs of jewels, as such their training progress is known as Heavenly Jewels 12 Changes.
Our MC here is an archer who has such a pair of Heavenly Jewels.
---
---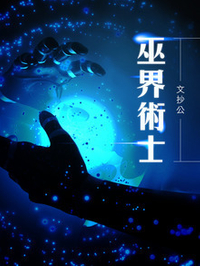 The Plagiarist 509 2016-07-01
22 Negative
33 Neutral
471 Positive
What happens when a scientist from a futuristic world reincarnates in a World of Magic and Knights?
An awesome MC is what happens!
A scientist's goal is to explore the secrets of the universe, and this is exactly what Leylin sets out to do when he is reincarnated. Dark, cold and calculating, he makes use of all his resources as he sets off on his adventures to meet his goal.
Face? Who needs that… Hmmm… that guy seems too powerful for me to take on now… I better keep a low profile for now.
You want me to help you? Sure… but what benefit can I get out of it? Nothing? Bye.
Hmmm… that guy looks like he might cause me problems in the future. Should I let him off for now and let him grow into someone that can threaten me….. Nahhh. kill
---
---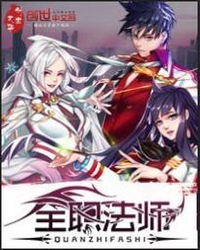 Random 493 2017-06-11
31 Negative
20 Neutral
290 Positive
He woke up in a familiar world that has vastly changed.
His school has become a school that teaches magic, encouraging everyone to become a mighty magician.
Outside the city, many wandering magical beasts and monsters attack and prey on humans.
A world of advanced science, changed into one of advanced magic. Despite this, his ambition in life, and his situation remains the same. One of the dregs of the society with a struggling father and a disabled step sister that couldn't walk.
However, Mo Fan found when everyone can only have one major element, he can do much more!
---
---