Novels
---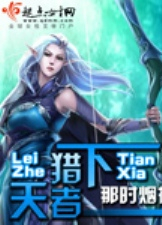 Season Of Fireworks 107 2017-04-21
25 Negative
9 Neutral
75 Positive
The happiest thing in the world is to be able to amend what you have done wrong. She who acted willfully because of a game, was reincarnated into a time when she still had her parents' love.
For the sake of her family, she began her life as a pro gamer.
But this time, she was no longer the Human Sorceress that she was familiar with. She was an Elven Huntress. Could she still acquire the power to be the Right Hand of God?
---
---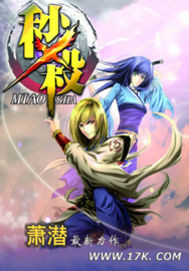 Xiao Qian 105 2017-12-06
7 Negative
9 Neutral
56 Positive
In the instant that his soul awakened, a new world emerged in front of his eyes. It was a foreign world, a world of Fuzhou. Countless secret realms, countless charmed beasts. There were even higher-leveled Fuzhou worlds.
12th Guo was like a pawn crossing the river*. He instantly killed all enemies that obstructed his survival. He needed to constantly get stronger, needed to find even stronger Fuzhous.
When he stood on the peak of the Fuzhou world, could he still continue forward?
---
---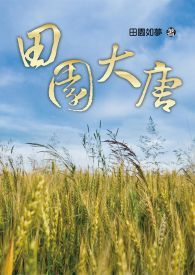 Pastoral Idyll 105 2018-01-29
6 Negative
5 Neutral
94 Positive
The Great Tang countryside with the warm sunlight, the golden wheat, and white herons in flight.
Zhang Xiaobao: "I didn't think my ability could change any great events. My thinking was simple—to change my family's living conditions. But oftentimes, things don't happen according to how you think it will. As I was working to improve my family's living conditions, a lot of things happened. How do you say, hmm… Simply put, it was the butterfly effect? No, no, no, this metaphor is a bit too flashy. Crudely put, I am the rat turd dropped inside the pot."
Wang Juan: "Ever since I came to this era together with an International Criminal Swindler, I declare that this world no longer has any swindlers."
---
---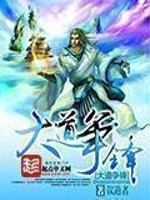 Wu Dao Zhe 104 2017-07-15
7 Negative
9 Neutral
61 Positive
Treading the path of the Great Dao was lonely and filled only with one word "struggles".
The path to immortality was merely walking on the dark path to plunder various fortunes and robbing the threads of the profound heavenly secrets.
Human, Gods, all were tempered through tribulation…
For every step treading throughout the realm, was full of strives and struggles…
A teenager, because he had great fate and inherited a great fortune, was taken as a son-in-law by a very powerful family to only bitterly find out their greed. They wanted to seize his fortune, as he tried to return a favor for the family, he helped their daughter cultivate a peerless cultivation method.
A piece of remnant jade that contained profound heavenly secrets accidentally fell down to the barren mountain causing great disputes as Zhang Yan then died in a battle to finally be reborn in the body of the teenager. He refuses to let his destiny be controlled by another's hands, as he raised his spirit to fight and took an oath to tread his own path, belonging only to himself. He began to walk on the Great Dao of Immortality.
---
---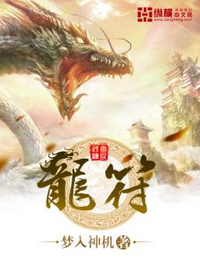 Dreaming The Prophecy 103 2018-05-04
10 Negative
8 Neutral
55 Positive
Skyseal Emperor Gu Taxian is perhaps the greatest Emperor in all of history. He crushed the Hundred Empires and brought them to heel, built the vast Great Stone Wall to keep out the deadly wilders, relocated mountains and rivers to promote commerce, set up roads and highways, and even promoted free academies of learning for the common man in an attempt to uplift them. But the Skyseal Emperor's ambitions involve more than just this – he is preparing to launch a great campaign to stamp out all pagan religions, wishing to allow all men to become like gods instead of merely worshiping them. Deities, demons, and immortals alike tremble and rage at the Skyseal Emperor's ambitions.
Gu Chensha is the nineteenth son of the Skyseal Emperor. His mother had been of the royal Chen clan of the Xian Dynasty, one of the Hundred Empires, which had betrothed her to the Skyseal Emperor in an effort to strengthen ties between them. When they refused to submit once the Skyseal Emperor began his grand campaign, he crushed them along with the rest of the Hundred Empires. Chensha's mother then committed suicide, leaving him alone and friendless at court.
For years, Chensha played the part of a fool to avoid being targeted by the other princes… but by accident or design, he one day discovers the long-lost scroll containing the ancient technique only meant for the Sons of Heaven, the 'Son of Heaven's Consecration'. This technique supposedly gave the ancient Sons of Heaven the power to make mortals into gods… or strip the gods of their godhood.
Finally, Chensha had the power to change his destiny, but he still needed to be careful – his imperial siblings have spent years building up their powerbases, and neither they nor the maternal clans supporting them will take kindly to Chensha pushing his way into their ranks. Moreover, if anyone discovered that he held onto the Rites of Celestial Sacrifice instead of offering them to his imperial father, the punishment would undoubtedly be death! Only time will tell if he can make use of this opportunity to rise up to become a dragon amongst men, or just become a footnote to the grand history of the Aeternal Imperium.
---
---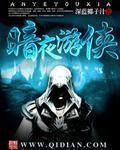 Dark Blue Coconut Milk 101 2018-06-27
10 Negative
9 Neutral
60 Positive
After transmigrating into a weak noble body, Marvin discovered that he was familiar with the world, this was the game he played in his previous life and… Damn! He only had six months before the Great Calamity!
As a former top player, he would obviously fight to save the world… Yeah, no. Time to plan and prepare for the upcoming events, better to use that knowledge to get ahead rather than fight with gods.
Follow Marvin's journey through this new world.
---
---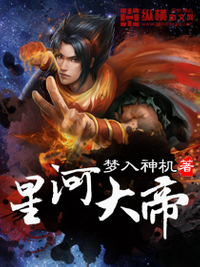 Meng Ru Shen Ji 101 2017-02-25
12 Negative
6 Neutral
61 Positive
When humans step foot into the Galactic Era, the ancient art of cultivation thrives once again.
Regardless of the times, cultivation is never obsolete. In the Buddhist texts, Bodhi asked Buddha:
"How does one control his heart to become a buddha?"
This one sentence summarises the true essence of cultivation: mastery over one's heart.
The heart is very powerful, and is the reason why the Monkey King is also called the 'Heart Monkey'. Everyone's heart is a Monkey King, master the monkey and one can achieve ascension.
Allow me to demonstrate to you the true essence of cultivation in this book
---
---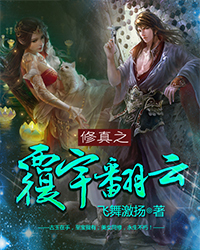 Feiwu Jiyang 97 2018-06-27
10 Negative
4 Neutral
26 Positive
A peerless genius who gave up his cultivation himself just for love, now possesses a playboy. In the cultivation world filled with beauty, how could he stand above the heavens and finally be the owner of the world?
Ancient jade in hand, treasure in my jacket; cultivate with the beauty, live with the heavens!
---
---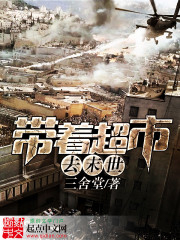 Sanshetang 96 2017-05-29
34 Negative
12 Neutral
41 Positive
Lin Feng was originally in charge of Supermarket supply. One day the supermarket accidentally enters an Apocalypse world. The apocalypse is happening, he has a supermarket in his hand. See how Lin Feng brings a supermarket to survive the Apocalypse.
---
---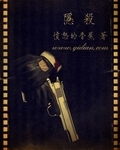 Angry Banana (愤怒的香蕉) 95 2019-06-02
6 Negative
7 Neutral
58 Positive
One of the top expert killers, tired of endless assassinations and having survived a cruel and suppressed life, decided to escape the world's strictest assassin organization.
A chance came during one of the nights when the organization was least prepared, and he fled. However, he discovered that the night he escaped was the night when the organization had sent out many experts and ability type users to capture a phoenix weakened by its rebirth. Eventually, when surrounded and knowing that his situation was hopeless, he desperately shot at the ability user blocking his way. This helped the phoenix break out of the encirclement and grant him his one and only wish – freedom.
The assassin's soul was sent back to his ten year old self. He woke up at a point in time that would allow him to drastically change his fate – he killed the two assassins that picked him up and brought him to the organization.
Thus, he began a brand new life.
Two naive little girls and one experienced boy living together and filling their days with warm memories of childhood…
---
---