Novels
---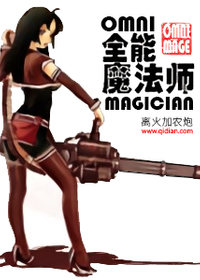 Lí Huǒ Jiā Nóng Pào 169 2016-12-23
11 Negative
18 Neutral
101 Positive
"Magic, can be activated like a computer program in this world!" Top hacker Ye Chui astonishingly discovered after being reborn in another world.
Mastering the programming language allows you to develop all sorts of programs and so mastering the magic language allows you to release all sorts of spells!
With his experience and intuition as the top hacker, he shall be omnipotent! Specialist Realm? Divine Realm? Profound Realm? These are nothing!
Water, Fire, Lightning, Wind, Earth, Spatial, Dark, Light. With all kinds of magic elements at his disposal, he is the Omni-Magician unprecedented in history!
---
---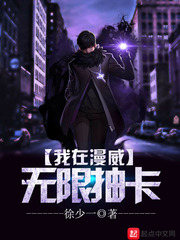 Xu Shaoyi 142 2019-07-31
13 Negative
7 Neutral
76 Positive
During the Second World War, Kyle looked at Captain America standing straight and proud before him. Suddenly, a series of skill cards appeared.
「Pistol Master」 「Martial Arts Master」 「Shield Defense Master」 「Super Soldier Serum」
Which skill card do you wish to extract?
"Wait… what? This golden finger… you must be pulling my leg! Not only skill cards but I can also extract super-powered skills like the Super Soldier Serum? Mother of God… what is this?!"
---
---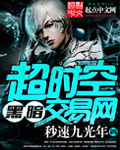 Sonic Nine Light Year 105 2016-07-16
7 Negative
9 Neutral
86 Positive
When the last prodigy level esper on Earth disappeared, Earth was in deep trouble of becoming another species' colony. The ordinary Han, with his intelligence and hardworking character, was able to make a fortune after "accidentally" stepping into the world of dark net, later purchasing an esper power crystal that brought him the ultimate power that changed the fate of the universe.
Dark net is a subset of the Deep Web that is not only not indexed by traditional search engines, but that also requires special tools like specific proxy or authentication to gain access. Dark net is not restricted by any law or morals, so the dark net market has everything that is prohibited by the law. Drugs, slaves, firearms, uranium, bioweapons, rare animals, human testing, assassination, and the list goes on. During the year of 2075 on Earth, Han Lang logged into the largest hyperspace dark net market, and our story begins.
---
---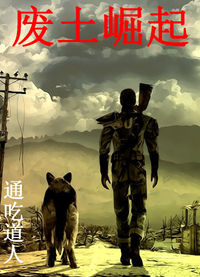 Gluttonous Taoist 81 2018-02-19
20 Negative
7 Neutral
40 Positive
Zhou Qingfeng is a nerd with no car, no savings, and no girlfriend. This story is set three days before the occurrence of a cataclysm that would threaten all of humankind. Amidst the chaos, Zhou Qingfeng strives to gather resources that would help him survive. He will stop at nothing to protect his friends. Along the way, he is granted a few 'special' abilities. He becomes so strong that he is practically invincible. But, everything comes with a price….
Faced with new enemies each day, how far will Zhou Qingfeng's determination to survive take him?!
"I start the game, with a dog in my hand. The equipment I need, I gather along the way.
I dive into the cataclysm with the status of a beginner.
Ruthless, I shall become. I would even detonate a bomb over my head!
This is the path that I have to take, to rise to be the King of the Wasteland. "
---
---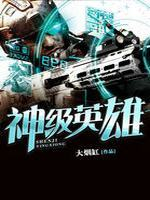 Big Ashtray 74 2017-11-30
35 Negative
7 Neutral
58 Positive
Hero is an ultimate strength body existence. The troops that he leads will follow him as he become stronger and stronger divine existence. , a global online game that is jointly developed by America, China, Europe, Russia, India, Japan and Korea , consists genres of fantasy, adventure, war, entrepreneurship, territory construction, navigation, battle, and leisure.
The players from the whole world are obsessed with this game. Every country sends their top professional gamers to participate the world tournament to demonstrate their talent. Da Fei once was an expert in treating every kind of severe internet addiction. After leaving the game for many years, he targets Hero Creates Legend's unlimited business potential.
---
---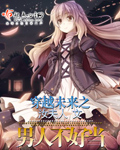 Madam Ru 52 2019-10-08
3 Negative
4 Neutral
40 Positive
After dying from a strange terminal illness, Ling Lan was reborn into a world 10,000 years into the future. Although she dearly wished she could just live a peaceful and uneventful life in her new healthy body, fate had other plans…
Forced to disguise herself as a boy just so she could inherit her deceased father's premium military benefits, Ling Lan's journey to adulthood was full of challenges. After much difficulty, she finally turned sixteen when she could drop the charade. But before she could grasp her newfound freedom to get married and start her own family, a twist of fate results in her being thrown into the Federation's top military boys' school.
With these twists of fate, Ling Lan had little choice but to walk further and further down a path of no return, one of cold and aloof dominance…
---
---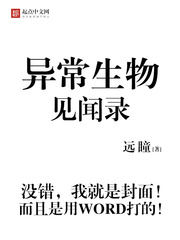 Yuan Tong 33 2018-12-24
3 Negative
1 Neutral
18 Positive
Hao Ren (literally means "good man"), as his Chinese name suggested, is a good man, and his ideal was to live a restful, comfortable life as a landlord. At least that was his plan before a couple of abnormal creatures rented his house.
A remote, outdated big apartment, a bunch of rather abnormal non-human creatures, and a labor contract from the "god", the three factors combined lead him to be the busiest landlord and most supernatural "babysitter". The story of the most complicated, erratic and abnormal landlord and tenants started from here.
"Ever since I put my fingerprint on the labor contract, I knew I was roped into something terrible……"
As a person who is down-to-earth as well as a good Samaritan, Hao Ren desires to live the rest of his life as a benevolent landlord. Stumbling into a curious yet mysterious lady, he began his journey of "collecting" abnormal and supernatural tenants.
His life only became more chaotic when he receives a labor contract from "God". Discover the many races, myths and worlds that lie beyond what humans define as normal! This bizarre fantasy full of fun is sure to bring you on a crazy rollercoaster of emotions!
---
---