Novels
---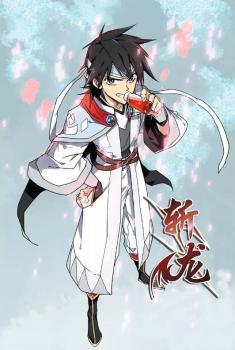 Shi Luo Ye 125 2016-05-14
16 Negative
7 Neutral
97 Positive
Li Xiao Yao left S.W.A.T to become an ordinary security guard. While working, he happened to enter the VIP room and found Lin Wang Er still in the middle of changing. As revenge, she took him on a ride and kicked him out of the car.
After hours of walking, Li Xiao Yao finally managed to get back home just to be kicked out of the house. He then got an offer from his previous supervisor to become the bodyguard of the Tian Xi group CEO's daughter both in game and in reality. But unknown to Li Xiao Yao the girl was actually…
---
Cultivation
Ruthless Protagonist
Mysterious Origins
Genius Protagonist
Sword User
Martial Arts
Spiritual Power
Friendship
Underestimated Protagonist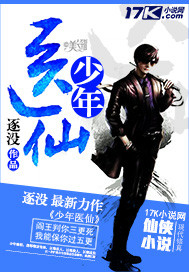 Zhu Mei 53 2017-06-05
6 Negative
3 Neutral
58 Positive
The King of Hell sentences you to death by midnight, but I can ensure that you live past morning.
The young man, Qin Lang, received the inheritance of a poison school by chance. He uses poison to kill people, uses poison to save people and he uses poison to chase beauties. With body of ancient extinct poison and a body of a martial artist, he walks around the city, and wanders around in the underworld.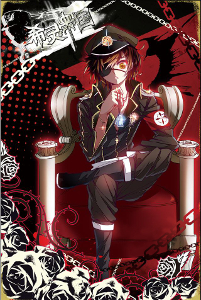 Yuan Tong 29 2017-06-11
4 Negative
2 Neutral
22 Positive
This isn't the struggle of an empire, nor the tempest of another world, and definitely not a cultivation story. This is actually a super serious (not really), super hard sci-fi novel about saving the world. Take what I'm saying seriously.(Don't)
Okay, it's really just a bunch of slippery leaders and their deceptive emperor having a fun time saving the world everyday.
An unmotivated otaku is transformed into the Emperor of an ancient intergalactic magic sci-fi empire, and with the aura of a stay-at-home dad, he is similar to an uncle who adopts an army of lolis. This is the hilarious story of an otaku and his freeloading army that appeared out of nowhere. Once again, this is a super serious story. This is a super-ultra-serious sci-fi story.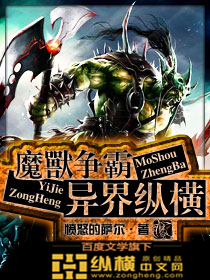 Angry Thrall 11 2017-10-09
5 Negative
3 Neutral
15 Positive
Xiao Yu, who was a student from modern Earth, accidentally transports to another world and becomes the lord of a territory. Facing an unfavorable situation, he vows to take back his family business, build his new territory, kill all of those who covet his wealth, and dominate the world!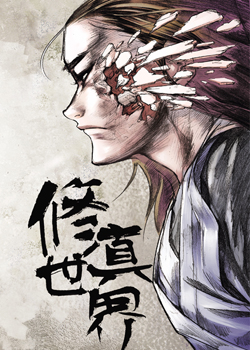 Fang Xiang 90 2016-12-11
8 Negative
2 Neutral
101 Positive
World of Cultivation is the tale of a disgruntled young man and his quest to be the best farmer he can be, at least if it wasn't for those annoying people who keep getting in the way of his pursuit of agricultural excellence.
Will conspiring forces turn him into a sword cultivator, or will he manage to throw off the shackles of fate and grow the best darn crops in the sect? Those air-headed cultivators dream of too much nonsense and don't know how to live properly, they need to get a real job to earn some jingshi for a living like a normal person.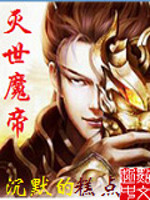 Silent Cake And Pastries 138 2017-03-08
9 Negative
6 Neutral
127 Positive
Crossing into a different world and impersonating the Lord of a city, a city encompassing five hundred miles, an elder sister having celestial beauty, and double digit number of lovers.
Tasked to revive a perilous family, Lanling, a third year university student, felt an overbearing pressure on his shoulders.
Hosting the Demon Star in his body, he can directly devour other people's force and make it his own, he crossed through with a sole mission: To Utterly Destroy This World!
From being the Lord of Tianshui City, becoming the Queen's husband, to being the World Destroying Demonic Emperor, he became the King of the entire world.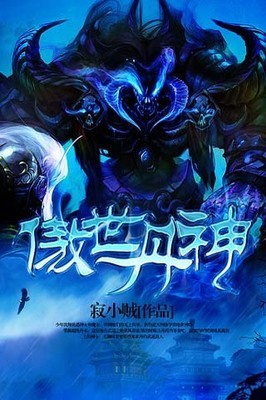 Solitary Little Thief 299 2016-06-15
16 Negative
12 Neutral
239 Positive
Young Chen Xiang had a fateful encounter with a goddess & demoness and received their peerless heritage, divine pulses, ultimate martial arts, and transcendent alchemy techniques, which gave him an easy ride in his journey of cultivation.
When hungry, he refines some spirit pills to eat as snack, when lonely he flirts with the goddesses, when bored he teases those martial artists who came to beg for spirit pills, when tired he let his beautiful wives massage him.
---
Harem
Cultivation
Treasure
Revenge
Sexual Content
Arranged Marriage
Mysterious Origins
Genius Protagonist
Demons
Gods
Alchemy
Magic
Martial Arts
Spiritual Power
Good Teacher
Friendship
Underestimated Protagonist
War
Fortuitous Event
Higher Realms
Strong Female Lead
Medical Knowledge
Acquisitive Protagonist
Clans/Sects
Immortals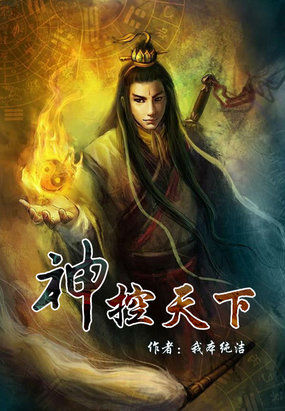 I Am Pure 73 2017-06-20
10 Negative
4 Neutral
73 Positive
Ling Xiao was a powerful martial expert who fell in battle and was unexpectedly transmigrated into another world. He began life anew in the body of a boy with the same name, a fallen genius of the Ling Family whose cultivation had been crippled in a surprise attack, and son to a father who had also suspiciously been crippled under similar circumstances. Armed with knowledge from his previous life, Ling Xiao aim to restore his strength and establish his place at the top of this new world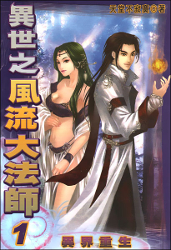 Tiantang Bujimo 187 2016-10-22
20 Negative
19 Neutral
156 Positive
This is the story of Long Yi, who was killed because he took revenge for the girl he loved. Before he dies, a strange lightning carries his soul into a different realm. How will he live, when the first thing he noticed upon arrival is that, the man whose body he possessed is raping the country's princess?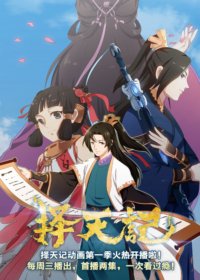 Mao Ni 120 2015-11-27
9 Negative
7 Neutral
99 Positive
To pick is to choose. This is a story about choices. Three thousand world full of gods and demons, with a scroll in hand you are able to control the entire universe… At the beginning of time, a mystical meteor came crashing down from outer space and scattered all over the world. A piece of it landed in the Eastern Continent. There were mysterious totems carved upon the meteor, and people gathered around it wanting to discover its usage. They discovered the Way, and established The Tradition. Several thousand years later, the fourteen years old orphan Chen Chang Shang left his master to cure his illness and change his fate. He brought a piece of marriage vow with him to the capital, thus began the journey of a rising hero.
---
Cultivation
Ancient Era
Unique Body
Academy
Arranged Marriage
Mysterious Origins
Genius Protagonist
Philosophical
Martial Arts
Tragic Protagonist
Poverty Childhood
Good Teacher
Friendship
Underestimated Protagonist
Child to Adult
Strong Female Lead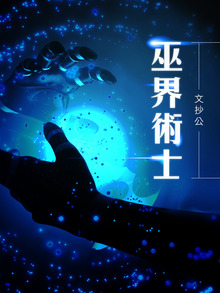 The Plagiarist 326 2016-07-01
14 Negative
20 Neutral
303 Positive
What happens when a scientist from a futuristic world reincarnates in a World of Magic and Knights?
An awesome MC is what happens!
A scientist's goal is to explore the secrets of the universe, and this is exactly what Leylin sets out to do when he is reincarnated. Dark, cold and calculating, he makes use of all his resources as he sets off on his adventures to meet his goal.
Face? Who needs that… Hmmm… that guy seems too powerful for me to take on now… I better keep a low profile for now.
You want me to help you? Sure… but what benefit can I get out of it? Nothing? Bye.
Hmmm… that guy looks like he might cause me problems in the future. Should I let him off for now and let him grow into someone that can threaten me….. Nahhh. kill
---
Cultivation
Reincarnation
Treasure
Revenge
Ruthless Protagonist
Genius Protagonist
Demons
Gods
Alchemy
Magic
Spiritual Power
Underestimated Protagonist
War
Fortuitous Event
Medical Knowledge
Rascal Protagonist
Kindhearted Bee 82 2016-12-23
8 Negative
5 Neutral
63 Positive
He has been abandoned by his clan.
He has been considered waste from his childhood but he is a "Peerless Genius".
His father with the help of another person has sealed his Dantian to stop him exposing his exceptional talent but after his rebirth, he becomes the most dazzling star of the continent. However he faces crisis and difficulties as his Dao goes against the Heaven's will.
Overcoming everything, eventually he achieves the highest boundary "The God of War"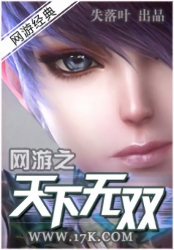 Shi Luo Ye 27 2017-02-25
12 Negative
3 Neutral
22 Positive
Lu Chen was one of the ranked players on CGL Hall of Fame for the VRMMORPG , and his in-game name Fallen Dust was resounded throughout China.
When , a new VRMMORPG released by the same game producer as , was released, he, along with thousands of other players, decided to have a brand new start on the highly anticipated game. Then, the guild master of his previous guild on , He Yi, suddenly decided to create a game studio and dragged him along. Thus began the journey of the legend of an unparalleled player, Fallen Dust…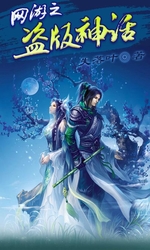 Lost Leaf 76 2016-08-17
8 Negative
3 Neutral
47 Positive
The MC was a former WCG Shanghai champion and ranked 8th in the world. For some unknown reason he didn't take part and disappeared. At some time later he was working at a brothel during the launch of a new almost realistic VRMMORPG . So the employer decided to close the brothel and with her group (including the MC) playing the game for fortune.
---
Harem
Sexual Content
Mysterious Origins
Game Elements
Tragic Protagonist
Poverty Childhood
Friendship
Underestimated Protagonist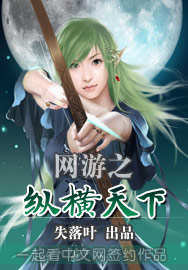 Lost Leaf 72 2016-08-17
6 Negative
7 Neutral
47 Positive
Initially I am just another ordinary gamer. I often wondered how my novice skills compare with real masters, the professional gamers. Then one day, two stunning beauties asked me, "Are you willing to be a professional gamer, and conquer the world?" I replied: "Yes, I am willing" After that, bit by bit, I unknowingly become a professional gamer, and conquered the world! This is my story.
---
Harem
Sexual Content
Genius Protagonist
Game Elements
Poverty Childhood
Friendship
Underestimated Protagonist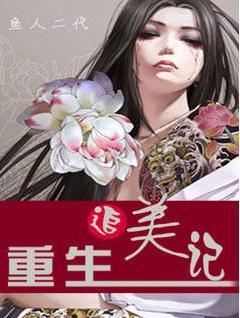 Fishman The Second 121 2017-03-21
11 Negative
5 Neutral
124 Positive
He died on the wedding of the girl he had a crush on, after a long and successful career. After convincing Yama to send him back to the world, he decides to fix the areas in which his life went wrong. Realizing the lack of love and romance in his past life, he sets out to conquer the hearts of various women.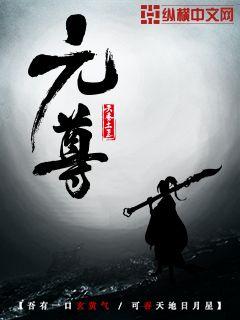 Heavenly Silkworm Potato 9 2017-10-09
3 Negative
3 Neutral
13 Positive
天地为炉,万物为铜,阴阳为炭,造化为工。 气运之争,蟒雀吞龙。 究竟是蟒雀为尊,还是圣龙崛起,凌驾众生? 这是气掌乾坤的世界,磅礴宏伟,一气可搬山,可倒海,可翻天,可掌阴阳乾坤。 世间源气分九品,三品称玄,六品成天,九品号圣。 吾有一口玄黄气,可吞天地日月…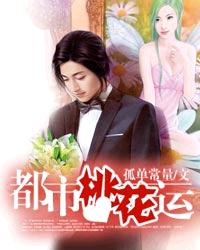 Lonely Constant 75 2017-06-11
10 Negative
6 Neutral
70 Positive
The prettiest girl in the class, the campus belle queen, an attractive policewoman, a cunning reporter, a charming businesswoman, a mesmerizing commando, and a millionaire spendthrift, all shall lose themselves to passion.
Be it a Lolita, a virtuous woman, a regal queen, a mature racy woman, a cold-blooded goddess, or a sexy baby-faced doll, all beauties shall come to his embrace.
Young and inexperienced, equipped with the [Flower Pickup System], young schoolboy Su Ke, felt his life become more and more chaotic …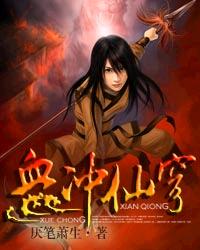 Endless Sea of Clouds 153 2016-02-23
16 Negative
11 Neutral
118 Positive
Just as a gamer found an overpowered skill book called 'Item Upgrade' in the hottest virtual reality role-playing game on Earth, something happened to the game's system, causing his soul to leave his body and go to another dimension. Common sense dictates that he would be born anew then become the greatest overlord of this world by making use of his advanced knowledge. Not in this case! He was already dead. Only some fragments of his soul and that skill book managed to get into that dimension and merge with an ordinary common youngster called Bai Yunfei. This was the enormous Tianhun continent, where humans could be said to have no limits. There was a group of humans here who could cultivate the power of their own souls then control their bodies, the natural elements and even other people's souls with that power! These special beings were called — soul cultivators. Come witness how the several fragments of the dead inter-dimensional traveler's soul and that skill book, which was not governed by the laws of this plane, were going to help Bai Yunfei become a legendary soul cultivator and craftsman!
---
Harem
Cultivation
Reincarnation
Treasure
Revenge
Ruthless Protagonist
Genius Protagonist
Handsome Protagonist
Crafting
Magic
Martial Arts
Spiritual Power
Game Elements
Tragic Protagonist
Friendship
Underestimated Protagonist
Fortuitous Event
Acquisitive Protagonist
Clans/Sects
Immortals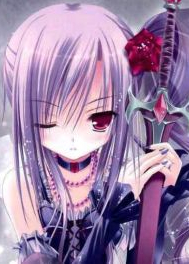 Haemophobia Lamb 39 2017-05-30
21 Negative
4 Neutral
50 Positive
What's there to say? 100 people got randomly selected to be thrown into anime worlds.