Novels
---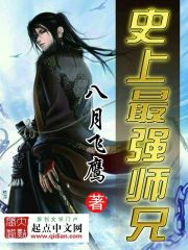 August Eagle 230 2016-10-08
4 Negative
16 Neutral
186 Positive
The first time Yan Zhaoge crossed worlds, he landed in a martial warrior civilization that was at the peak of prosperity. He ended up in the book storage building of the the Divine Palace, which collected and preserved the classics of the entire world from all fields of knowledge. However, a world class calamity struck soon after and even the Divine Palace was destroyed.
Yan Zhaoge's soul once again crossed over, but this time he arrived in the same world, except countless years have passed.
With his brain full of rare books and classics from the era of peak prosperity, Yan Zhaoge's second crossing over to the present era was like a gamer who was used to playing hell mode suddenly finding himself playing the game on easy.
That was just way too awesome.
But before that, he needs to fix a certain problem.
"I'm not a main character? In fact, I'm actually the the main character's love rival and the antagonistic Mr. Perfect senior martial brother? This script is wrong!"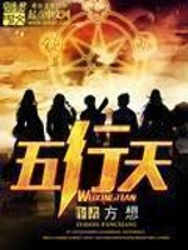 Fang Xiang 65 2016-10-08
2 Negative
1 Neutral
42 Positive
The merging of ten thousands worlds, the dissipation of spiritual power, and the cultivation world that had went through a million years of history suddenly crumbled. A large-scale invasion broke out in the Savage Territories and the Five Way Heaven became the final defense of the cultivators.
A thousand years later, with a life as a coolie, a lowly young man that came from Old Earth, went deep into the Savage Territories for three years and became an exception, gaining a chance to enter the Five Way Heaven for further studies.
Longing to seize control of his fate, the young man wholeheartedly seeks to become stronger. With his wild beast like battle instinct, a magnificent and beautiful storm will begin.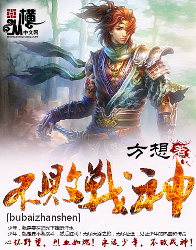 Fang Xiang 74 2016-10-08
4 Negative
10 Neutral
50 Positive
Youth, is meant to be used to shed sweat under the sun!
Youth, is to continuously engage in battles, and secure the win!
The endless journey on Heaven's Road, an endless expedition, a testimony of a hot-blooded youth's legend!
A dream every man harbors, with the ignition of the blood! Forever young, Undefeated God of War!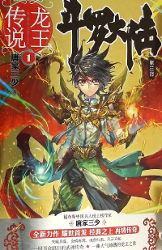 Tang Jia San Shao 254 2016-10-08
11 Negative
8 Neutral
222 Positive
Following the advancement of spirit technology, the humans of Douluo Continent conquered the ocean and discovered two new continents. After being hunted by spirit masters excessively, the spirit beasts are nearly extinct. After countless years of lying dormant, the King of the Spirit Beasts has awakened on the Great Star Dou Forest. It will lead its remaining clansmen in taking vengeance against humanity!
Tang Wu Lin is determined to become a powerful Spirit Master. However, when he awakened his martial spirit, it was actually a…
Incomparable talent. The battle of the Dragon King. The Legend of our Dragon King hereby begins.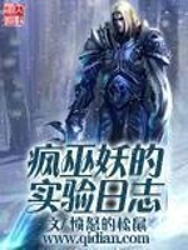 Angry Squirrel 53 2016-10-08
3 Negative
2 Neutral
39 Positive
This is the story of a crazy lich carrying a game system and terrorizing an entire world.
"Let's look at the daily quest today… These two bullshit choices again, destroy any city with 30 thousand and above people, rewards of 10 thousand evil points. Take the lollipops of three little kids, rewards of 1 point. If both are not done then -2 points."
"Ptui! You think I'm stupid, if I really destroy a city I'm guaranteed to spawn a squad of medieval paladins full of epic ranks to come and subdue me. At that time I won't be able to spend anything. I'll just kindly be my lollipop bandit."
I've already had enough of being a notorious lich, who says that liches can't be good people? I definitely have to beat this damned system and be an upright good person.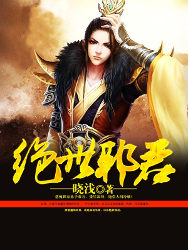 Shallow Dawn 71 2016-10-05
23 Negative
4 Neutral
42 Positive
Unhindered in the Demon Domain, the king is solitary!
In the world where immortals and demons strive, a good natured fellow sought the Demon Dao in search of justice.
At the end of his journey, he had eventually become this generation's Heavenly Demon Emperor.
Although I am not fond of slaughter, I do not dislike it!
Desiring to see the Demon World, this is how I strive, this is how I become the Peerless Demonic Lord!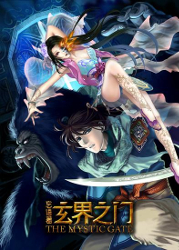 Wang Yu 78 2016-10-05
5 Negative
4 Neutral
54 Positive
A wonder falling down from heaven! A boy possessed by strange blood! Gods tremble! Demons flee! A boy from the land of Dong Zhou. A pink skull as his sworn friend until death. A story of a determined warrior struggling for power. A legend that shakes the galaxy and disturbs the worlds of god, demon and man.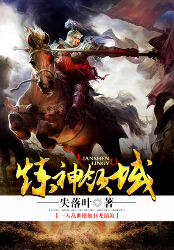 Shi Luo Ye 70 2016-10-05
6 Negative
10 Neutral
54 Positive
Lin Mu Yu is one of the top players in Conquest the game before Destiny. He decides to delete his account due to a promise with his father.
Before he deletes his account he sells of all of his equipment and deletes all of his skills. After deleting his account he suddenly gets his deletion overwritten by a mysterious source and ends up getting trapped in the game itself.
Without anything except for 3 of his skill how will he survive?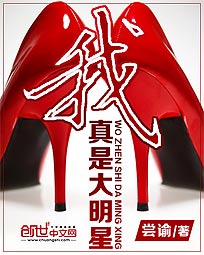 Chang Yu 361 2016-09-28
23 Negative
13 Neutral
410 Positive
Zhang Ye was originally a mundane college graduate with aspiring dreams to become a star, but unfortunately has below average looks and height. However one day, he woke up and suddenly found himself in a parallel world!
It's like the same world, but wait a minute…many brands, celebrities and even famous works from his world changed and are gone in this new world!
Armed with the profound literary knowledge of his previous world and a heaven-defying Game Ring that gives him magical items, stats and skills, Zhang Ye embarks on a journey to pursue his life-long dream of becoming famous!
Follow Zhang Ye as he takes the new world by storm, one plagiarized piece at a time, to hilarious reactions!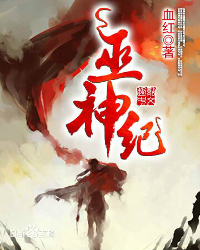 Blood Red 72 2016-09-13
27 Negative
9 Neutral
60 Positive
Long ago, there were people who stood upon the earth with their heads held high. They never bowed to anyone because of their indomitable spirit. They were capable of controlling wind and lightning, and conquering dragons and serpents. They seemed strong enough to split the earth and shatter the stars with their fists. They traveled throughout the land and called themselves Magi. Eventually, one of them would become a Supreme Magus! These men are the ancestors of human beings. Their blood is what we all share today.
Qing Long is the former strongest man in the world. He traveled through space and time and was reborn as Ji Hao in the Fire Crow Clan of the Southern Wasteland. It's a complicated world. Forces from both inside and outside of the clan want this young and talented boy to die. Under great pressure, Ji Hao makes a deal with a mysterious man, who resides in his spiritual space, never showing his real face. He gains two drops of blood from a dragon and phoenix. Afterwards, Ji Hao becomes increasingly more powerful.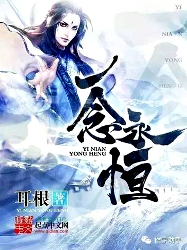 Er Gen 378 2016-09-13
17 Negative
15 Neutral
424 Positive
With a thought, the ocean shifted.
With a thought, the fields moved.
With a thought, a thousand demons slain.
With a thought, a thousand gods fell.
My thought is … Eternity.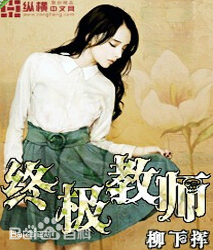 Liu Xia Hui 62 2016-09-13
8 Negative
4 Neutral
41 Positive
Fan Yanyuan is a Tai Chi Clan descendant, but because of a barbaric woman's intolerable bullying, he escaped from the Clan and abandoned his Martial background to become a language teacher at a Private High School. Thus, the ultimate teacher was born!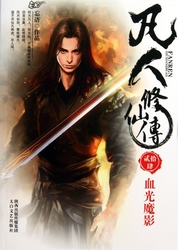 Wang Yu 97 2016-09-05
5 Negative
5 Neutral
79 Positive
A poor and ordinary boy from a village joins a minor sect in Jiang Hu and becomes an Unofficial Disciple by chance. How will Han Li, a commoner by birth, establish a foothold for himself in in his sect? With his mediocre aptitude, how will he successfully traverse the path of cultivation and become an immortal? This is a story of an ordinary mortal who, against all odds, clashes with devilish demons and the ancient celestials in order to find his own path to immortality.
---
Cultivation
Ancient Era
Treasure
Unique Body
Revenge
Ruthless Protagonist
Alchemy
Philosophical
Martial Arts
Spiritual Power
Poverty Childhood
Underestimated Protagonist
War
Fortuitous Event
Higher Realms
Acquisitive Protagonist
Clans/Sects
Immortals
Rascal Protagonist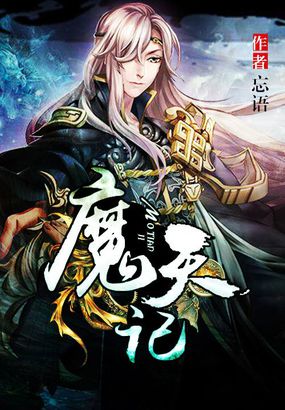 Wang Yu 100 2016-09-04
4 Negative
3 Neutral
90 Positive
Liu Ming, since he was young, lived in a savage prison named Savage Island where the prisoners aren't controlled by any guard or security. When the island sinks due to "mysterious" events, only a handful of people survive – those survivors are then pursued by the government.
On the other hand, two practitioners are worrying about what will happen to them because the young master that they were supposed to protect had died.
What will happen?
---
Cultivation
Treasure
Unique Body
Ruthless Protagonist
Mysterious Origins
Beast Partner
Martial Arts
Spiritual Power
Poverty Childhood
Underestimated Protagonist
Fortuitous Event
Clans/Sects
Rascal Protagonist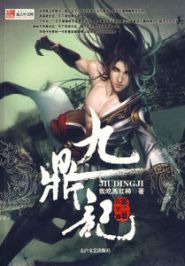 I Eat Tomatoes 82 2016-09-04
6 Negative
5 Neutral
82 Positive
Emperor Zi Yu used 5 strikes of his axe to split mountains and unify everyone underneath the heavens. He partitioned the land into 9 areas, thus establishing the Nine Cauldrons which eventually became known as the 9 prefectures.
When Emperor Zi Yu died, disputes unceasingly arose
One thousand years later, a once in a generation genius, Celestial Emperor Qing Ling was born. Able to split a one hundred meter river, equipped with his peerless martial prowess, he finally united the land under the heavens. However, once Celestial Emperor Qing Ling died, chaos once again shrouded the land. Another one thousand years passed and no one was able to consolidate the nation.
From contemporary society, great Chinese Martial Artist Teng Qingshan, unexpectedly arrived into this world.
---
Cultivation
Ancient Era
Reincarnation
Treasure
Revenge
Ruthless Protagonist
Genius Protagonist
Alchemy
Crafting
Sword User
Magic
Martial Arts
Spiritual Power
Poverty Childhood
Underestimated Protagonist
War
Fortuitous Event
Higher Realms
Acquisitive Protagonist
Clans/Sects
Immortals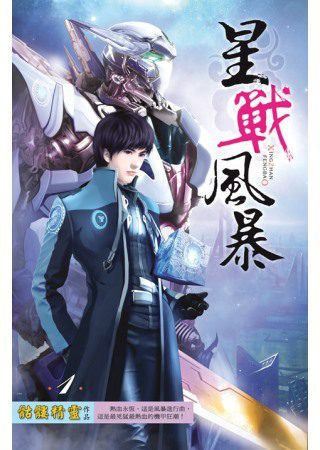 Skeleton Wizard 82 2016-08-23
10 Negative
10 Neutral
75 Positive
In a distant future, the empires of mankind span the galaxy, and glorious Earth has devolved into a peripheral backwater.
In Shanjing city in the Asian region, Wang Zheng's dreams of becoming a mech pilot are crushed when his college entrance exam genetic score turns out a pathetic twenty eight, barely above an animal.
To make things worse, people get the impression he attempted suicide after being rejected by the campus beauty.
Then the closest thing to a family he has, the old man in the book store across the road, goes missing, leaving him only a mysterious birthday present.
---
Cultivation
Treasure
Ruthless Protagonist
Genius Protagonist
Magic
Martial Arts
Spiritual Power
Poverty Childhood
Underestimated Protagonist
War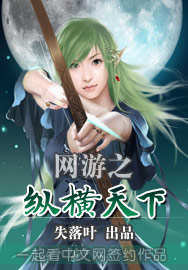 Lost Leaf 72 2016-08-17
6 Negative
7 Neutral
47 Positive
Initially I am just another ordinary gamer. I often wondered how my novice skills compare with real masters, the professional gamers. Then one day, two stunning beauties asked me, "Are you willing to be a professional gamer, and conquer the world?" I replied: "Yes, I am willing" After that, bit by bit, I unknowingly become a professional gamer, and conquered the world! This is my story.
---
Harem
Sexual Content
Genius Protagonist
Game Elements
Poverty Childhood
Friendship
Underestimated Protagonist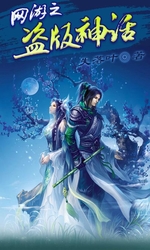 Lost Leaf 76 2016-08-17
8 Negative
3 Neutral
47 Positive
The MC was a former WCG Shanghai champion and ranked 8th in the world. For some unknown reason he didn't take part and disappeared. At some time later he was working at a brothel during the launch of a new almost realistic VRMMORPG . So the employer decided to close the brothel and with her group (including the MC) playing the game for fortune.
---
Harem
Sexual Content
Mysterious Origins
Game Elements
Tragic Protagonist
Poverty Childhood
Friendship
Underestimated Protagonist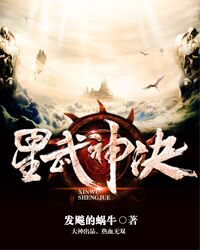 Mad Snail 147 2016-08-10
103 Negative
9 Neutral
94 Positive
Are you searching for Mad Snail and wondering why there is no Tales of Demons and Gods releases? This is why. It also has ongoing manhua, just like TDG.
In the whole world there lays twelve paths to climb Tower of God, and in legends these twelve pathways leads toward legendary road of immortality. However these paths in the Tower of God, are far too long, without end.
In ancient times there once were many types of martial art, sadly world underwent terrible changes, and only three were left: Flame, Dragon and Star Martial Arts. Generations of experts of those three martial arts are searching for road of immortality.
Star Martial Arts practitioner on his journey of lifetime, with young beauties on the side, plans to become Highest God.
---
Harem
Cultivation
Treasure
Revenge
Ruthless Protagonist
Demons
Gods
Martial Arts
Spiritual Power
Bullied Protagonist
Underestimated Protagonist
Fortuitous Event
Clans/Sects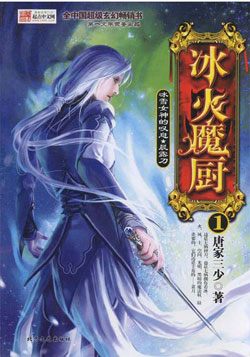 Tang Jia San Shao 135 2016-08-09
5 Negative
9 Neutral
99 Positive
His mother kidnapped by the Ice and Snow God's Pagoda at a young age, Nian Bing grew up travelling with his father, avoiding pursuit. One fateful day, he was forever separated from both his parents and inherited two immortal treasures from them, the Ice and Snow Goddess's Stone and the Heavenly Flame God's stone, allowing him to use ice and fire magic in harmony, a feat unheard of. Taken in by a former chef of legends, once known as the demon chef, he creates legendary cuisine while walking the path of vengeance!
---
Harem
Cultivation
Revenge
Ruthless Protagonist
Sexual Content
Arranged Marriage
Genius Protagonist
Demons
Gods
Mystical Parents
Alchemy
Sword User
Magic
Martial Arts
Spiritual Power
Tragic Protagonist
Bullied Protagonist
Good Teacher
Underestimated Protagonist
Perverted Protagonist
War
Child to Adult
Fortuitous Event
Strong Female Lead
Acquisitive Protagonist
Clans/Sects
Immortals
Rascal Protagonist