Novels
---
Yuan Tong 19 2018-12-24
1 Negative
1 Neutral
10 Positive
Hao Ren (literally means "good man"), as his Chinese name suggested, is a good man, and his ideal was to live a restful, comfortable life as a landlord. At least that was his plan before a couple of abnormal creatures rented his house.
A remote, outdated big apartment, a bunch of rather abnormal non-human creatures, and a labor contract from the "god", the three factors combined lead him to be the busiest landlord and most supernatural "babysitter". The story of the most complicated, erratic and abnormal landlord and tenants started from here.
"Ever since I put my fingerprint on the labor contract, I knew I was roped into something terrible……"
As a person who is down-to-earth as well as a good Samaritan, Hao Ren desires to live the rest of his life as a benevolent landlord. Stumbling into a curious yet mysterious lady, he began his journey of "collecting" abnormal and supernatural tenants.
His life only became more chaotic when he receives a labor contract from "God". Discover the many races, myths and worlds that lie beyond what humans define as normal! This bizarre fantasy full of fun is sure to bring you on a crazy rollercoaster of emotions!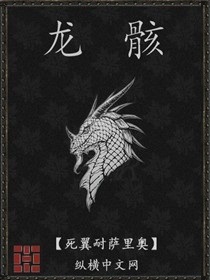 Deathwing Neltharion 34 2018-12-24
3 Negative
1 Neutral
14 Positive
In this wonderful fantasy world, there are dwarves who are good at casting metal, trolls that dominate the forests, and humans who build empires. Overlooking them all are the grand dragons.
When a legendary dragon falls, all sentient beings mourn; when a human king rises, the continent cheers!
The remains of a dragon, the epic of a mercenary!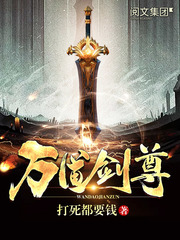 Mr. Money 91 2018-12-24
8 Negative
2 Neutral
88 Positive
Jian Wushuang was reborn in adversity. In order to get his revenge, he began to cultivate Heavenly Creation Skill. With the help of the Heaven defying cultivation method, Jian Wushuang gradually grew into a peerless genius from an ordinary practitioner. With a sword in hand, no one is his match. Using his extraordinary Sword Principle, he killed all his opponents and eventually became number one Sword Master from time immemorial.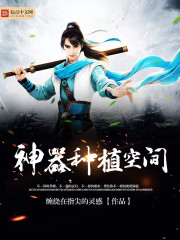 Creativity Twining at the Fingertips 50 2018-11-28
16 Negative
14 Neutral
41 Positive
Ye Tian is known as a genius throughout Lava Town. He opened his public region sea at the age of 10 years of age, and historically, can be said the first genius to do so. Later in Mo Academy, his awakened talent is just a most waste field [Black Soil Space Field].
But he found that his black space is not simple: Anything from Dans to artifacts, he just need to plant in the black soil on the line, and he can get more than a dozen pieces of same Dan or Artifact with an upgrade as fruits…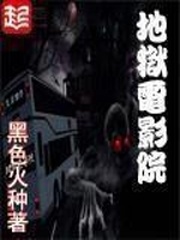 Black Spark 10 2018-11-28
19 Negative
2 Neutral
9 Positive
新书《魔鬼考卷》已经发布,火热连载中
如果你捡到了地狱电影院的恐怖片海报,你将会发现,你的名字会出现在恐怖片演员表之中!然而,你就会被投入这真实的恐怖片内,扮演里面的一个角色,必须按照剧本的要求,随着剧情发展,令人毛骨悚然的奇异诅咒,无处不在的森森鬼影,都将一一降临。黑暗的廊道,寂静的停尸间,你将不得不扮演一部又一部不同恐怖片,有的时候,你是主角,有的时候,也许只是个龙套。唯有攒足赎死券,才能脱离地狱电影院。
普通的上班族叶想,在某一日夜班结束后,在黑暗的楼道内,捡到了这样一张恐怖电影海报……
本书非《地狱公寓》式纯恐怖文,而是我的转型之作,属变种无限流+玄幻+灵异风格的作品!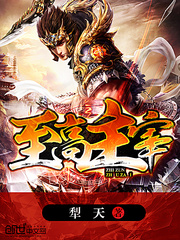 Plow Heavens 61 2018-11-26
15 Negative
6 Neutral
65 Positive
Palms swallows heaven and earth, feet tramples the stars. The young Qin Yi took a mysterious scroll and enters the world of Gods. From then on, the stars, the earth, and the beings in it began to witness an immortal legend. If I laugh, everyone is laughing; If I am angry, the world is shaking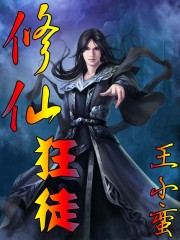 Small Barbarian King 52 2018-11-26
17 Negative
8 Neutral
42 Positive
The Mad Cultivator follows the tale of Ye Kong, a rude and vulgar thug from modern day China. While collecting protection fees, he was sent to another world! By the time he realized what was going on, he was possessing the body of an idiot. Watch as Ye Kong struggles against fate to climb the road to immortality!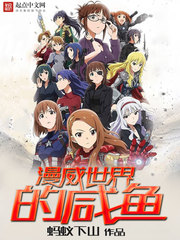 Ant Descending the Mountain 55 2018-11-18
24 Negative
4 Neutral
42 Positive
《海贼王之最高悬赏金》续
奇诺拥有着比托尔还要雷神的'响雷果实';超强自愈复生的'不死鸟果实';引发地震海啸的'震震果实';以及无敌的霸气!
然并卵,这么厉害的我却选择做一条咸鱼。
黑寡妇:"他是一个充满着低级恶趣味的混蛋!"
尼克·弗瑞:"一个无组织无纪律的恶棍!"
雷神托尔:"他说他的梦想是做一条'咸鱼',但……我不是很明白,咸鱼是什么意思?And,我从不吃咸鱼。"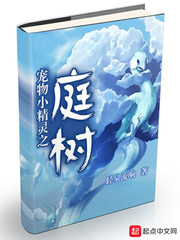 Sound of Gently Flowing Stream 55 2018-11-18
18 Negative
6 Neutral
54 Positive
雷电、火焰、水流、飓风,在古代被称为"魔兽"的精灵掌握着强大的力量,作为训练家的人类会收服精灵,训练精灵,和精灵一起对战,进行精灵培育,一名优秀的训练家,可以最大限度的激发出精灵的潜在力量……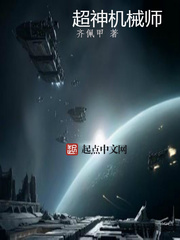 Immaculate Armor 320 2018-11-18
13 Negative
4 Neutral
282 Positive
Han Xiao, one of 《Star Sea》's hardcore players, is suddenly thrown by some mysterious force into a transmigration plotline set a year before Star Sea's public beta. Not only does he have his player screen, however, but he also carries with him the cheat-like NPC status. Even so, he resolutely chooses the toughest Machinery System profession.
Battleships line up in formation as they move unhindered through Star Sea. Starry mecha twist about like dragons while Nether Energy Artillery extinguish the very heavens. This limitless mechanical army can be calmly carried about in a portable warehouse.
One person as a legion!
Heck, if players don't appear then this novel would probably be a serious transmigration with a different theme...
As an NPC, can he possibly be a normal NPC if he has player functions? Can he now issue quests? Adjust favorability? Teach skills?
Ya wait wait... How do I know this crowd of players?
It seems the real world has also returned ten years into the past.