Novels
---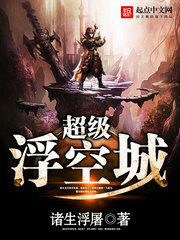 Eminent Student Of Buddha 45 2018-12-24
5 Negative
4 Neutral
41 Positive
Legendary Alchemist Steven was sentenced to be imprisoned at the void's edge for eternity for trying to find a way to break through the mortal chains and become truly immortal through forbidden Abomination research.
On route the fleet escorting him encountered the Space-Time Turbulent Flow. He barely managed to escape the flow by detonating all his equipment stored in his demiplane and lost almost all his power in the process. He didn't forget to grab a mysterious golden oak seed floating alone in the flow on the way.
He landed on a rather strange world and now has to start over from scratch. As a former Legendary level Alchemist he should not have a problem finding his way again, but there is something very wrong with the way things are done on this planet. All the while there is a terrible feeling of impending doom coming from overhead.
-Super Floating City is a very loose sequel to Abyss Domination with its own plot in the same universe. It is not necessary to read Abyss Domination. It is a Dungeons & Dragons based universe.
文刀手予 11 2018-12-24
39 Negative
2 Neutral
4 Positive
Wei Buer believed that as long as he put in enough effort, then he could become the leader of his village's storytelling population. However, he discovered that there were freaks with gold fingers everywhere in this world. Wei Buer believed that he would definitely be able to find his beloved girl, but discovered that girls were really quite scary.
Speaking seriously:【This is a large-scale Xianxia novel filled with feelings, relationships, and logic】 Welcome to the starting point hiding the most indecisive person and the jaw-clenching battlefield where you want to beat this indecisive person to death. Welcome to the extremely tragic Asura Field and the scene where this indecisive person is well received. Welcome to the place where Makoto Ito fought. [+1 Reference to Makoto Ito from School Days]
Even if he's dead, nailed in a coffin, Wei Buer wanted to use his broken vocal cords to shout——[+1 Reference to Lu Xun]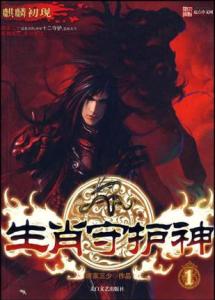 Tang Jia San Shao 17 2018-12-24
2 Negative
0 Neutral
15 Positive
Twelve zodiac animals represented the months of the Lunar calendar. No one was aware,however, that these twelve representations were Guardian Gods. These twelve positions were passed down the twelve patron bloodlines. They possessed the ability of the zodiac guardians and silently protected the East.
In the East, the auspicious Qilin, possessing royal blood, descended, reigning over the Twelve Zodiac Guardian Gods, who devote all of their power into protecting the East.
A ruffian Qilin, an Earth that transcends all expectations, a legendary city, and the patronage of the Zodiac animals together create an unforgettable novel.
(Rat, Ox, Tiger, Rabbit, Dragon, Snake, Horse, Ram/Goat, Monkey, Rooster, Dog, Pig)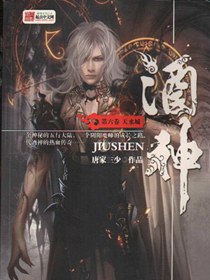 Tang Jia San Shao 40 2018-12-24
8 Negative
7 Neutral
27 Positive
Mixing cocktails at a level beyond anyone else in the world, a sommelier, the one known as the liquor god Li Jie Dong. He died at the age of thirty in order to taste the recently excavated wine from the Han Dynasty.
When he awoke, he found himself in the world of the Five Element Continents as Ji Dong the little beggar. In this place, there was a special occupation known as the Yin Yang Spiritual Masters who control the the 10 elements of the sexagenary cycle. These bizarre 10 elemental techniques could make anyone gasp in amazement. Each and every Yin Yang Spiritual Master has their own Ying Yang crown that is condensed by one's own attribute.
Due to the abundant love the people held for their wine and liquor, bartenders gradually gathered together to form a guild. This guild is named the Bartender Guild, and is respected by all.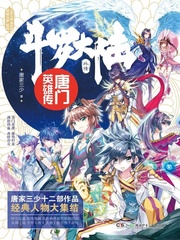 Tang Jia San Shao 18 2018-12-24
8 Negative
0 Neutral
23 Positive
这是属于我们唐门的世界,一个个你们所熟悉的唐门英雄会在这场众神之战的大舞台中登场。还记得光之子中的长弓威、狂神雷翔、死神阿呆、仙帝海龙、天帝天痕、琴帝叶音竹、冰火魔厨融念冰、酒神世界的烈焰和姬动、天珠变世界的大力神周维清以及我们的唐三、霍雨浩吗?在这本唐门英雄传中,他们会一一登场,这是属于我们唐门的一场众神之战!燃烧吧,青春的热血!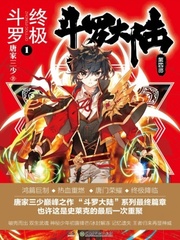 Tang Jia San Shao 101 2018-12-24
7 Negative
5 Neutral
96 Positive
一万年后,冰化了。
斗罗联邦科考队在极北之地科考时发现了一个有着金银双色花纹的蛋,用仪器探察之后,发现里面居然有生命体征,赶忙将其带回研究所进行孵化。蛋孵化出来了,可孵出来的却是一个婴儿,和人类一模一样的婴儿,一个蛋生的孩子。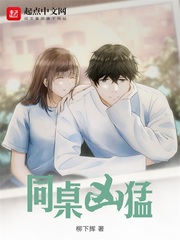 柳下挥 12 2018-12-24
4 Negative
0 Neutral
11 Positive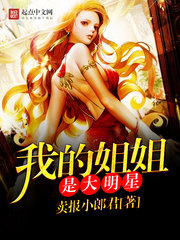 Little Monarch Selling Newspapers 58 2018-12-24
6 Negative
7 Neutral
46 Positive
On a certain day of a certain month of a certain year, a certain source-of-disaster elder sister suddenly said, "I must become a celebrity."
Qin Ze calmly shot back, "Old sis, if you want to be killed alive by father, then I won't oppose."
That source-of-calamity elder sister righteously said, "Qin Ze, you've lived together with elder sister all these years. You have no choice but to carry this pot."
From this, one can tell it's a story where the elder sister unceasingly pitted the younger brother.
Qin Ze sighed. "Mother's egg. Well, fortunately I have a system."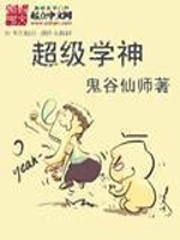 Ghost Valley Immortal Master 64 2018-12-24
10 Negative
5 Neutral
43 Positive
"Extract, 'Two-finger Zen Merit'!"
[Refinement complete! Obtained skill, 'Secret Technique Thousand Years of Death'. Within a 10 meter diameter area, one's finger is thrust out, one's finger will certainly enter a chrysanthemum!]
——
[Item, 'soup', refinement complete! Obtained item, 'Absolute Soup'. Assign a target, throw the soup, watch as they have no choice but to bend down and pick it up!]
——
Su Hang, after chancing upon this Super Study God System, obtains the ability to extract and refine special skills and various types of goods from both real and virtual characters. There is no need to study, no need to practice for him to become Study God Grade in various domains where ordinary outstanding people exist. From now henceforth, Su Hang's life of enjoying the sights and sounds of the wind and water begins...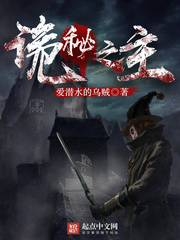 Cuttlefish That Loves Diving 88 2018-12-24
3 Negative
0 Neutral
77 Positive
In the waves of steam and machinery, who could achieve extraordinary? In the fogs of history and darkness, who was whispering? I woke up from the realm of mysteries and opened my eyes to the world.
Firearms, cannons, battleships, airships, and difference machines. Potions, divination, curses, hanged-man, and sealed artifacts… The lights shone brightly, yet the secrets of the world were never far away. This was a legend of the "fool".