Novels
---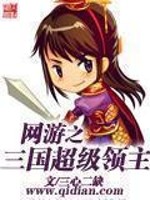 Three Hearts With Two Defects (三心二缺) 23 2019-06-02
3 Negative
3 Neutral
16 Positive
The virtual reality game, «War of Worlds», engulfs the globe as it takes various countries' classical histories and legends as the background. With access via brain waves and 100% simulated physical sensation, it becomes known as humanity's second world. But the biggest gift from «War of Worlds» is the controlled condition of cashing in game characters and having them appear in reality!
Conceive a reality where one can fight with Zhao Yun and Guan Yu together, or a reality where you could walk around with Diaochan and Oichi and take in the amazed gazes of passerbyers! Naturally, as the game progresses there will be even more splendid things to discover...
~
Because of a rebirth pill, he had been chased through the game and reality to his death. With his second chance here now, Yang Rui re-enters the game and vows to solve the doubts in his heart...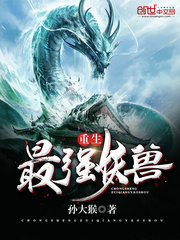 Great Monkey Sun (孙大猴) 25 2019-06-02
6 Negative
3 Neutral
33 Positive
n the ancient times there existed a black python. After a hundred years, that python would transform into a snake. After a thousand years it became a jiāo. After ten-thousand years the jiāo would become a dragon, one that is able to travel the nine layers of heaven and across the ten lands, command all within the six directions, and lead any force into the eight barren places. 3000 years ago, the human race's Immortal Venerate, Lin Hao, defeated countless yaos and their leaders, only to face rebellion from his own race and die from a disciple's hands. 3000 years later, Lin Hao returns as a black python. With a new status as a yao, he opens a new path toward resisting the heavens as he embarks on the road to becoming a dragon!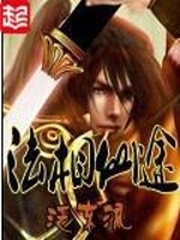 Spread to East 10 2019-06-02
1 Negative
1 Neutral
14 Positive
The endless and rugged road to eternal life. Many heaven blessed geniuses are willing to sacrifice themselves without hesitation. The grandmasters of the Immortal sects, the giant owls from the Demonic path, the thousand years old monsters, which one of them isn't a peerless genius with an outstanding fate? What advantages can the second life bring to Zhang Fan, a cultivator with an ordinary aptitude, for him to be able to trample them under his feet and visit the summit of the world?
Angry Banana (愤怒的香蕉) 24 2019-06-02
3 Negative
3 Neutral
21 Positive
One of the top expert killers, tired of endless assassinations and having survived a cruel and suppressed life, decided to escape the world's strictest assassin organization.
A chance came during one of the nights when the organization was least prepared, and he fled. However, he discovered that the night he escaped was the night when the organization had sent out many experts and ability type users to capture a phoenix weakened by its rebirth. Eventually, when surrounded and knowing that his situation was hopeless, he desperately shot at the ability user blocking his way. This helped the phoenix break out of the encirclement and grant him his one and only wish – freedom.
The assassin's soul was sent back to his ten year old self. He woke up at a point in time that would allow him to drastically change his fate – he killed the two assassins that picked him up and brought him to the organization.
Thus, he began a brand new life.
Two naive little girls and one experienced boy living together and filling their days with warm memories of childhood…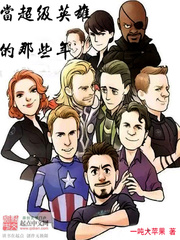 One Tonne of Big Apples (一吨大苹果) 17 2019-06-02
4 Negative
3 Neutral
13 Positive
I accidental crossed over to the United State. Well, there isn't anything wrong with crossing over to the US. Just one thing; tell me who's the guy flying around with a hammer! Hey~ Who is controlling these thunderstorms! Don't you know it'll affect business!? And that big green guy over there, yea you. Don't move my food truck! This is the story of a superhero out to protect himself and his family in a world of Marvel Superheroes.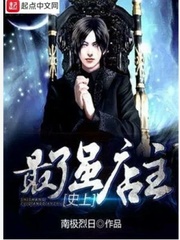 Scorching Sun of South 61 2019-04-02
21 Negative
1 Neutral
35 Positive
Business through the world, let everyone work for me.
Zhou Yang accidentally obtained the Wanjie shop system and traded thousands of planes.
"I once held a small auction and the emperor came to more than 100 people. I heard that there are two other emperors named Li Shimin."
"I had all the people of the Condor Heroes in the world to help me breed Bos The song snake, to launch all people in the world of pirates, went to the sea to help me find the fruit of the devil.
"I had hired a clerk, hey, the beauty of the West can only be an intern employee, self-confidence, barely qualified. "
This is the story of Zhou Yang's acquisition of a million-floor shop system that has become the strongest shopkeeper in history.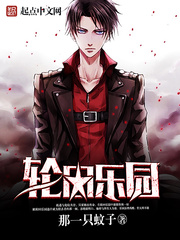 That Mosquito 90 2019-04-02
23 Negative
6 Neutral
97 Positive
Su Xiao is a cold-blooded teenager who's seeking vengeance for the death of his family, yet things ended up badly for him.
As he was taking his last breaths, he heard a voice calling him from dimensions, it was a strange system reaching him, asking him if he wanted to be saved, to be Reincarnated.
He just needed to accept a contract, Su Xiao didn't have any choice but to do so, but he didn't know what he signed up for!!
Traveling through worlds, doing extremely dangerous missions, collecting special items, leveling up, and even killing Protagonists…
But Su Xiao wasn't any ordinary Contractor, Su Xiao was a Hunter!
The MC crosses over to: One Piece, Tokyo Ghoul, Naruto, Fullmetal Alchemist, Attack on Titans…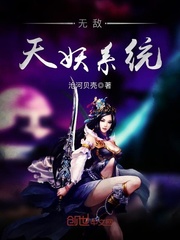 Azure Water's Shell 55 2019-04-02
15 Negative
2 Neutral
28 Positive
Hong Yu was slandered by the traitors, and he was ridiculed and degraded. The life and death crisis was bound to the invincible demon system. From then on, he changed his life, and he rose to southern Xinjiang, smashed the traitor, and succumbed to vengeance. Haoyu! Hey, it's a good helper to detect a beautiful snake. Hey, the system found a wave of experience, and the opportunity for the owner to upgrade is coming! Hey, according to the detection, there is a super-sky demon in the 100,000 mountains. If the owner gets it, the strength will skyrocket..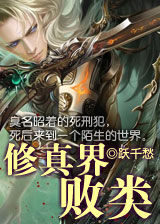 Traversing Thousand Sorrows 29 2019-04-02
24 Negative
3 Neutral
15 Positive
The notorious death row prisoner ended up in a strange world after his death. There are no cars with four wheels in this world, but divine horses with four legs. There are no planes, but immortals are flying in the sky. No cell phone? Not a problem, there is another way to send messages thousands of miles away…. What a crazy world! Only in books and movies of the past life could be seen cultivators, it is not a fantasy here, but a real existence.
The death row prisoner thought, since coming here I have to live life to the fullest, in my past life I had dreamed about the immortal, it is impossible to drop it now, I must satisfy my craving, even to kill in this life…. Immortal Big Sister, I'm coming!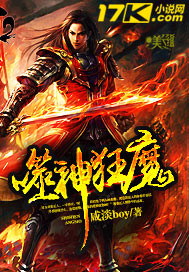 Little Salty Boy 19 2019-04-02
16 Negative
1 Neutral
5 Positive
Alone, he ventured into the immortal realm.
With a single sword, the slaughtered the Gods and Demons of the world.
With the dance of his blade, he tread in between life and death and slowly progressed toward the peak of martial arts.