Novels
---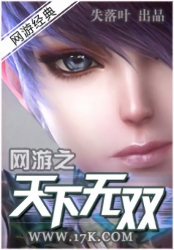 Shi Luo Ye 17 2017-02-25
12 Negative
1 Neutral
18 Positive
Lu Chen was one of the ranked players on CGL Hall of Fame for the VRMMORPG , and his in-game name Fallen Dust was resounded throughout China.
When , a new VRMMORPG released by the same game producer as , was released, he, along with thousands of other players, decided to have a brand new start on the highly anticipated game. Then, the guild master of his previous guild on , He Yi, suddenly decided to create a game studio and dragged him along. Thus began the journey of the legend of an unparalleled player, Fallen Dust…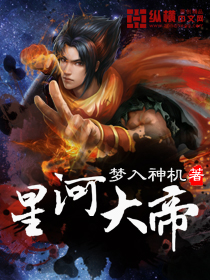 Meng Ru Shen Ji 37 2017-02-25
9 Negative
3 Neutral
42 Positive
When humans step foot into the Galactic Era, the ancient art of cultivation thrives once again.
Regardless of the times, cultivation is never obsolete. In the Buddhist texts, Bodhi asked Buddha:
"How does one control his heart to become a buddha?"
This one sentence summarises the true essence of cultivation: mastery over one's heart.
The heart is very powerful, and is the reason why the Monkey King is also called the 'Heart Monkey'. Everyone's heart is a Monkey King, master the monkey and one can achieve ascension.
Allow me to demonstrate to you the true essence of cultivation in this book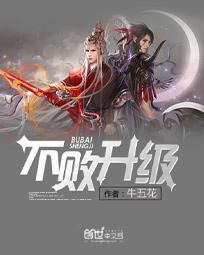 Beef Brisket 75 2017-02-18
37 Negative
7 Neutral
72 Positive
Bringing along a leveling system and hundreds of online novels while transmigrating, he became the Luo family's trashy young master that took care of horses.
A crippled dantian and cannot cultivate?
This brother has a leveling system. Leveling up is merely killing some beasts, doing some quests, and occasionally killing some people. It's simply too easy! No martial skills? This brother has over a hundred online novels. As long as I level up, I will gain the main character's martial skill. The only thing this brother is difficulty with is deciding which martial skill to pick. The skills in Stellar Transformation or Animal X? This is so bothersome!
Crazy? I will become crazy to the extreme! I, Luo Tian is coming so get ready to kneel down and be conquered by me!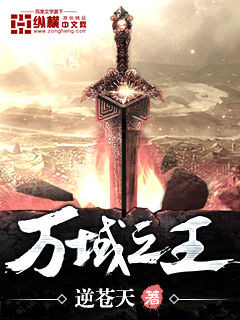 Ni Cang Tian 67 2017-02-18
4 Negative
2 Neutral
72 Positive
In ancient times, there existed djinn capable of supporting the heavens. Their bodies were like the stars, as they could fly across the universe. Each person of their families was greatly respected, as a strange kind of blood ran through their veins. They could break space and re-create worlds. At the same time, there were also ancient Lianqi warriors, who could swim through the galaxies. They were the enlightened beings.
Nobody knows why, but that era quietly came to an end, as the tens of thousands of domains were separated and the ancient giant Djinn disappeared one by one. Many years later, young Nie Tian came across a drop of blood, which would start the return of the ancient times.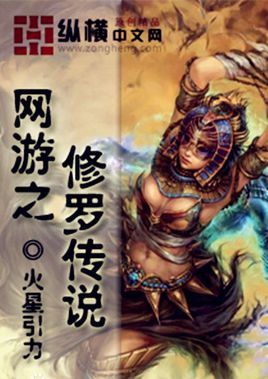 Mars Gravity 58 2017-02-18
3 Negative
4 Neutral
59 Positive
Asura – proud, warlike, cruel, heartless.
A young adult with a mysterious background follows his father's prophecy and enters the world of <>, somehow managing to inherit the XuanYang sword, and also unexpectedly obtaining the hidden class Asura.
Following the tracks of both virtual and reality he gradually discovers a secret hidden for the past billion years.
Asura, the class that used to shake the lands has now completely disappeared. He must now go on a journey to find the true meaning of Asura—until the day he transforms and becomes one with Asura.
Keai Neinei 61 2017-02-18
16 Negative
6 Neutral
57 Positive
Otaku Lin Fei crossed over to a new world…
Rare and exotic medicinal pellets? I eat them like snacks…
Powerful martial art secret instruction manuals? I can sell them like newspaper bundles…
What..You're an absolute genius? I wreck geniuses like you for a living…
Why am I so powerful?
It's because I have leveling system version 1.0!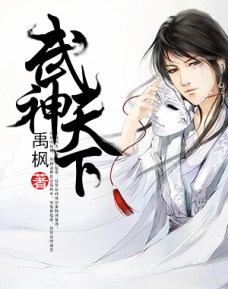 Yu Feng 52 2017-02-03
17 Negative
5 Neutral
71 Positive
From a small town at the edge of the mountains, a youth cultivated from the mysterious ancient stone tablet, sweeping the Nine Prefectures where empires are built and mysteries within the desolate lands.
Seizing fortune and going against fate to create his own heaven and earth.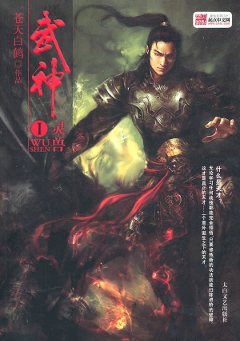 Cang Tian Bai He 84 2017-02-03
8 Negative
7 Neutral
124 Positive
What is a genius? Capable of comprehending any battle skill regardless of the skill itself and sweeping away the bottlenecks while cultivating a new technique; this is a true genius! He Yiming was originally an ordinary youngster in He family estate with not too extraordinary aptitude in learning martial arts. However, after a fortuitous encounter, this ordinary youngster became what people refer to as genius in a single leap. Possessing an aptitude for learning martial arts which could leave people in awe, regardless of whether it's his clan's Houtian Scripture of Five Phases or various Xiantian scriptures of legends, regardless of whether it's mental techniques or battle skills, he can comprehend it all in its entirety at a frightening speed. Martial God, with martial as name, using the most simple and direct approach, thrives!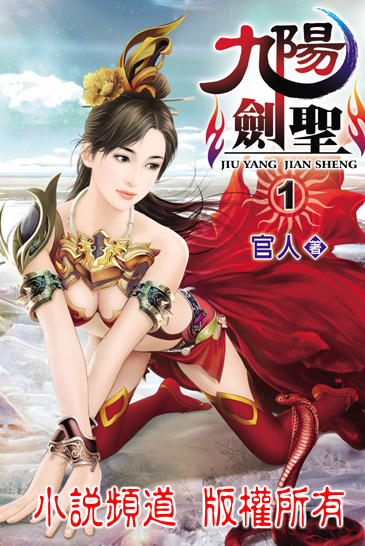 Silent Pastry 119 2017-02-03
14 Negative
14 Neutral
104 Positive
Freshman student Yang Dingtian possesses the Nine Yang Body, found only 1 in million. His Yang Fire is incomparably vigorous and thus, he cannot be near a female's charms for his entire life. On the night of his 19th birthday, he decided to bid farewell to his virgin life. After stealing and tasting the forbidden fruit, he spontaneously combusted as the result!
In death he crossed over to another world; a world that held respect for Martial Power. His, originally, catastrophic Nine Yang Body was the Nine Yang Body that couldn't be seen in a millennium! He was saved by a mysterious old man when he was at his last moments and the old man received him for a disciple, then betrothed his daughter to him. Thus, in this odd way, Yang Dingtian became the successor of the largest clan under Heaven, and became the number-one-beauty-under-heaven's fiance.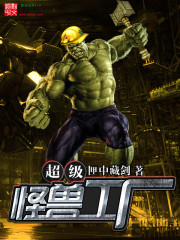 The sheathed sword 47 2017-01-31
49 Negative
6 Neutral
64 Positive
I am Ye Qing. Lucky I found a [Monster Factory] application.
This bunch of super strong monsters are individually comparable to over 100 human beings, and they bring all kinds of skills!
Efficiency? With the skill processing speed +300, you still want to compete?
Precision? cough, cough Bring me that legendary dial caliper, let's show them what absolute precision really mean.
Ye Qing: When, us, men want to be successful, we pull out our wallets.
Monsters: Don't play those malice games with us. The creation of ultimate machinery is our love and life. These impenetrable bodies are our tools of the trade.
A 20 meter tall, overly buffed, savage looking monsters hold on to a ultimate cutting machine and yelled at the sky: "I am not targeting anyone specifically! Rather I am telling you all that, everything, in front of me and my tools are, nothing, but TRASH!"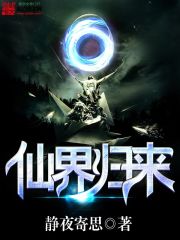 Jing Ye Ji Si 186 2017-01-24
11 Negative
7 Neutral
192 Positive
A supreme expert in the Immortal World had died, and a strand of his soul returned to its original body on Earth. Tang Xiu discovered with amazement that ten thousand years passed in the Immortal World, yet only a single year passed on Earth.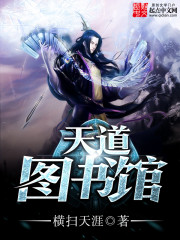 Heng Sao Tian Ya 573 2017-01-13
32 Negative
11 Neutral
651 Positive
Zhang Xuan traverses into a foreign world and becomes an honorable teacher. A mysterious library appears in his mind. As long as it is something he has seen, regardless of whether it is a human or an object, a book on its weakness would be automatically compiled. Thus, he became formidable.
"Emperor Haotian, why don't you like to wear underwear? To think that you're still an emperor, can you pay more attention to your image?"
"Fairy Linglong, if you continue to suffer from insomnia, you can always look for me. I have a way with lullabies!"
"You as well, Qiankun Demon Lord, can you cut down on the garlic? Do you want to stink me to death?"
…
This is an incredible story about the heritage between teacher and students, cultivating and guiding the world's strongest experts.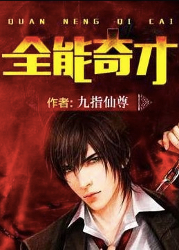 Nine-Fingered Saint 67 2017-01-13
32 Negative
6 Neutral
81 Positive
Being able to learn any skill immediately, and just by raising its proficiency, stand at the summit.
He is the World Chef Association Honorary Chairman, having the title of the World Chef God.
He is the greatest composer, pianist, and conductor after Beethoven and Mozart.
He also has the title of Underground Racing King, Fist King, Gambling King, Giant of the Stock Exchange Market, Arm of the Industries and King of the Skies.
He who has a miraculous learning ability and can stand at the apex of all things if he so wishes for it, the Omni Genius.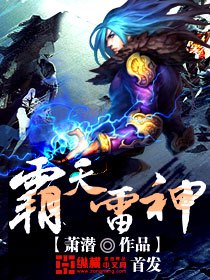 Xiao Qian 53 2017-01-13
17 Negative
10 Neutral
65 Positive
After being transported to another world, Lei XinFeng must struggle to survive. His village is settled in a forest, far away from any major cities.
The simple hunter's life is the norm. The village struggles every year to gather enough food in summer to store for winter.
However, this world is not as simple as it seems. After just turning 16 years old, his grandpa is ready to begin Lei XinFeng's LunLi training.
Just what is Lunli, and what past did his grandpa have? Will the new training help improve his current life, and what obstacles will the coming winter bring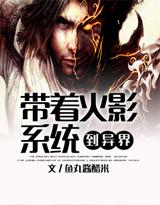 Yu Wan Jiang Cu Mi 63 2017-01-09
191 Negative
22 Neutral
86 Positive
At Divine Wind Continent, there is cultivation system—douqi, illusion and magic.
Ren Tian You was a fan of Naruto, single carelessness caused him to arrive in different world.
Unexpectedly only to discover within his body possessed Naruto system.
What? You will use douqi! I, your father's taijutsu is also not weak! Look at my shadow dance!
What? You will use illusions! I, your father however have every illusions' ancestor, Sharingan! Look at my Tsukuyomi!
What? You are a magician! I, your father am a ninja! Look at my fire style——– grand fireball!
Kindhearted Bee 57 2016-12-23
8 Negative
4 Neutral
56 Positive
He has been abandoned by his clan.
He has been considered waste from his childhood but he is a "Peerless Genius".
His father with the help of another person has sealed his Dantian to stop him exposing his exceptional talent but after his rebirth, he becomes the most dazzling star of the continent. However he faces crisis and difficulties as his Dao goes against the Heaven's will.
Overcoming everything, eventually he achieves the highest boundary "The God of War"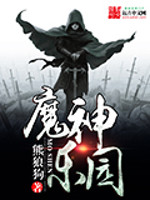 Bear Wolfdog 53 2016-12-23
7 Negative
0 Neutral
60 Positive
"Obtaining the topmost degree of talent in sword arts in the world requires giving up 72 years of lifespan, which leaves you with only five more years of your life. At the same time, you will never be able to feel love, kinship, and friendship, and you'll end up leading a lonely life until your death, unable to procreate, or to have any descendants.
"From now onwards, everything related to happiness in the human world shall no longer be of your concern. Are you willing to accept this?"
"Hahahaha, I'm already alone bereft of all support, my hopes dashed to pieces, shouldering only absolutely irreconcilable grudge and hatred, why would I disagree? Why would I not want it? I couldn't ask for anything better!!"
His sword sweeps across the Divine Continent for seven days and nights, moving 90,000 miles through the starry skies, unhindered.
He slays saints and buddhas in Heaven, slaughters demons and devils in Hell, sweeping away all the grievances in his heart.
Tang Jia San Shao 25 2016-12-23
3 Negative
4 Neutral
24 Positive
Dark devouring energy and mysterious spatial energy.
The two different types of energy appeared in one person.
A glance that can kill? That is the power of space.
Men will be raped by beautiful women? That is the fate of the protagonist.
An enticingly beautiful vampire woman, a radiantly pure and holy woman, a sacrificial witch with a mysterious soul aura, the tender Lan Lan, soft as water. They will all take their roles as the heroines and change his fate!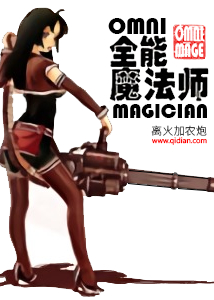 Lí Huǒ Jiā Nóng Pào 68 2016-12-23
7 Negative
12 Neutral
74 Positive
"Magic, can be activated like a computer program in this world!" Top hacker Ye Chui astonishingly discovered after being reborn in another world.
Mastering the programming language allows you to develop all sorts of programs and so mastering the magic language allows you to release all sorts of spells!
With his experience and intuition as the top hacker, he shall be omnipotent! Specialist Realm? Divine Realm? Profound Realm? These are nothing!
Water, Fire, Lightning, Wind, Earth, Spatial, Dark, Light. With all kinds of magic elements at his disposal, he is the Omni-Magician unprecedented in history!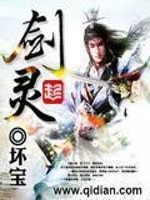 Evil Treasure 62 2016-12-20
10 Negative
6 Neutral
67 Positive
In the Sky Sword Continent there are thousands of sects and strong cultivators as common as trees. In order to prevent his older sister from being forcefully married off, Lu Xuan had no choice to but to unceasingly cultivate and enter a sect to ask for a favor. By chance, a sword-shaped crystal of mysterious origins entered into Lu Xuan's body, containing countless top-class martial skills, powerful martial arts, and everything you could wish for! A martial legend starts here…