Novels
---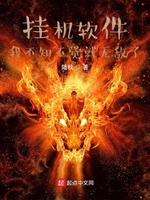 Autumn Lu 33 2021-12-24
7 Negative
1 Neutral
21 Positive
Qi Ming woke up to find that he had transmigrated. He had become a disciple of the Green Cloud Peak, one of the twelve peaks of the Heaven Enlightenment Sect. Fortunately, the "AFK Farming Software" was activated and changed his life.
"Ding!"
"You had been AFK Farming for seven days in the game dungeon 'Shu Mountain Ancient Path'. You have cleared the game dungeon seven times. You have obtained: 1 Seven Star Sword, 1 Sword Kinesis Technique, 1 Top-Grade Foundation Establishment Pill, and 630 Low-Grade Spirit Stones."
...
"Ding!"
"The Green Cloud Qi Refinement Art has been cultivated for a day. Your cultivation progress has increased. You will break through to the next level after 10 days of AFK Farming."
...
Qi Ming was tired of cultivating. It was too dangerous out there, so he could only cultivate through the AFK Farming Software every day in the sect.
Eventually, Qi Ming reached Foundation Establishment, followed by Golden Core, and subsequently Nascent Soul. He... became invincible?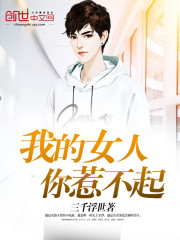 San Qian Fu Shi 9 2021-12-24
0 Negative
0 Neutral
5 Positive
He is an undead who is devoid of all humanity, he is the one and only supreme overlord, he is a man who has severe mysophobia. There are many people who try to act cool in front of him, whatever soldier king, assassin, system user, transmigrator, reincarnator, the strong returning, the strong coming down from the mountain, person coming back from the immortal world, reincarnation of the devil king, immortal emperor possessing someone's body, and so on, all of them do not know what will happen next.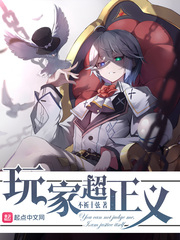 No Praying for Ten Strings 10 2021-11-11
3 Negative
0 Neutral
11 Positive
Annan transmigrated to a new world – the Land of Dense Fog. He had become a rare elite NPC who possessed the player's system.
However, he had the heart of a player.
I like to stir up matters, and unbridled. But, I'm a kind player. The ally of justice who is favored by this world.
I'm on a main mission. As the righteous player, I'm following my destiny to eradicate you, the evil NPC!
Dear player, I'd recommend you to stop running away. The mission is completed. I'm the righteous NPC now to punish you, the evil players…
—
In the long dark night, the crimson moon hangs high in the sky.
Hoarse whisper patrols the streets. The brass steam engine is emitting blood mist.
Your brain is in ecstasy; your eyes are enchanted.
With cracked skins, it sprouts new flesh.
In the gray mists, shirek cries come from the flesh wall that consumes thousands of corpses…
"Stop crying, our players don't bite. They just want to play with you."
The Solitary Schemer, Number 1 Player, Land of Dense Fog's Savior, Leader of 13 Saints, Friend of 12 Upright Deity, Pioneer King, "The Righteous One," Gatekeeper of Forth Disaster, Crownless Deity, the great Annan advised kindly.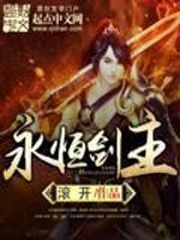 Get Lost 10 2021-11-11
4 Negative
1 Neutral
3 Positive
When you get to the other world, you acquire new properties, there is no limit for your achievements and you become an overlord…Welcome to my world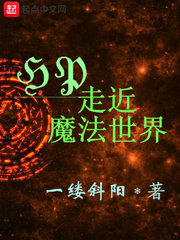 A ray of slanting sun 10 2021-11-11
3 Negative
1 Neutral
2 Positive
Explore the nature of magic and trace the origin of the world, let's approach the world of magic together.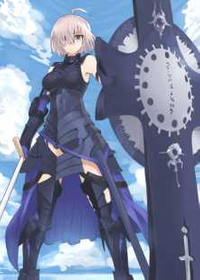 Destined but not separated 23 2021-11-11
0 Negative
0 Neutral
18 Positive
I crossed over to God's generation Greece and became Jason. Wait, Jason? You mean Jason, the one who has provoked the Witch of Betrayal Medea? Jason? You mean the Jason who seems to be a great hero, but is actually just a toy of the gods? Jason? You mean the Jason who seemed to have lived a glorious life and eventually became a great hero and became popular in future generations, but in fact had a difficult life and eventually died without a good end? No, such a fate, I do not want! Therefore ...... "Chiron-sensei, I want to drop out of school, this kind of hero, I dont want to!"
Aoyama Momodani 16 2021-11-11
2 Negative
2 Neutral
7 Positive
Rich and abandoned son Li Feng, after experiencing company bankruptcy, the death of his mother in a car accident, and his girlfriend's betrayal, he received the Goddess Rescue System. If don't accompany you at sunset, who are you when you rise again! I am Li Feng, and when I reach the top of the world, it is the day when you will bow your heads! "Congratulations to the host, the goddess's favor is +10, and he has obtained the god-level skill "Invisibility"." "Congratulations to the host, you succeeded in saving the goddess and getting the infinite black card." "Congratulations to the host, save ten goddesses in total and get a resurrection pill." From the moment he got the system, Li Feng was destined to embark on a road paved by landslides!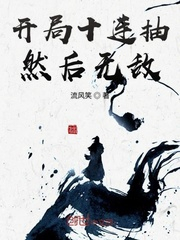 Carefree Smile 17 2021-11-11
5 Negative
5 Neutral
5 Positive
Chu Kuangren has teleported to the cultivation world. With him was a game plug-in that gave him ten consecutive lucky draws right as he began.
Congratulations! The host has pulled the Legendary-tier Banished Immortal Aura, the Legendary-tier constitution, Exquisite Nine Orifices Sword Heart, the God-tier constitution, Immortal Body, and one Legendary Winged Soldier…
Join Chu Kuangren as he becomes a legend of cosmic proportions, and triumphs over every being in the world!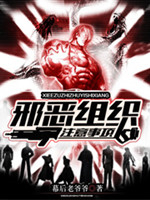 Behind the Scenes Grandpa 9 2021-10-09
1 Negative
2 Neutral
4 Positive
"Youngster, I heard that you feel that your life is boring, you feel like you're about to rot away, and you don't know what the meaning in life is? It just so happens that I have an electronic agreement here that will help you understand the true meaning of life. Just tick that box next to the 'YES' and you'll immediately be able to transform into a human-shaped tentacle monster able to fly at Mach 10 speeds, become an Advanced Lv6 Ninja, and go on a journey to Western Hell's Seireitei to seek for grand treasures! If you sign the contract now, I'll even add a magical girl-like transformation into a Bronze Saint and an Ultraman transformation device personally signed by Athena!" Bai Qige had many alternative identities, whether they be a mysterious monk or great master specialized in making fortuitous encounters to young heroes in their most dire times, a Blue Leopard Cat Monster Emperor specialized in giving stupid youngsters mystical magic weapons, or an Eight-Headed Hydra specialized in acting as some protagonist's storyline's final BOSS. In your time alive, you might not necessarily want to be the protagonist and may instead want to be the great-grandfather who creates these protagonists in batches!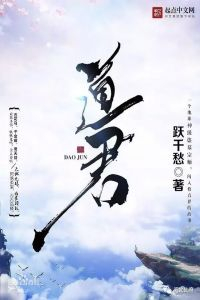 Traversing Thousand Sorrows 9 2021-10-09
2 Negative
0 Neutral
4 Positive
What will happen if the ingenious tomb raider of our world finds one mysterious mirror and moves into the world of cultivators? Such happiness happened to Lord Tao, who, using only his cunning and intellectual abilities, will have to prove to this new world the power of his mind.