Novels
---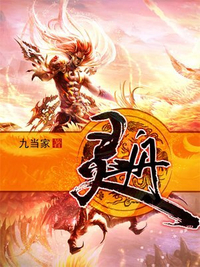 Jiu Dang Jia 132 2016-11-20
34 Negative
15 Neutral
116 Positive
Spirit Vessel takes place in a mysterious world. There are cultivators rebelling against the heavens and beautiful elegant women with endless grace. There are peerless experts reincarnating into the world and formidable ancient beasts. Beneath the earth is the Yellow Springs; above the heavens many saintly palaces float. And there are the seven spirit vessels.
Don't forget about the heroic man with an indomitable will, Feng Fei Yun. This Demon Phoenix Emperor will take you through a wondrous story with dramatic and gripping tales.
Even if I die to a poisoned rose, I would still choose love.
---
---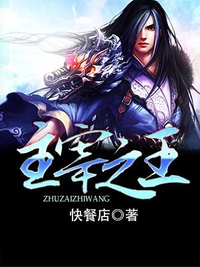 Fast Food Resturant 623 2016-11-10
24 Negative
41 Neutral
529 Positive
His will is tough and he is unwilling to be normal. However, his pathway was destined to be that way, being born in a small sect's branch.
However, one day, his left eye merges with the eye of an Ancient God in an accident. From that moment on, he turns from a fish into a dragon.
He rises up like a star, walking the path of a legendary cultivator.
From being a tiny, small ant at the bottom world, step by step he rises, into a place full of powerful sects, strong ancient clans and countless geniuses.
This is an era of legends.
---
---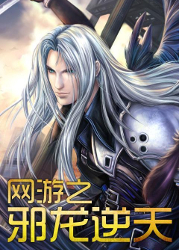 Mars Gravity 265 2016-11-08
28 Negative
10 Neutral
153 Positive
Defiance of natural order of a single young Dragon soul.
The main character was the number one player in the previous VRMMO's, with his superhuman arrogance (which would make even the worst young master blush), charisma and strength he will give a new VR game a try, to once again become the best!
But all doesn't go as expected, as because of a bug in the game he goes into the game world without his starting class….
And this begins his journey towards reaching the peak of the game?
or will it totally go the other way?
---
---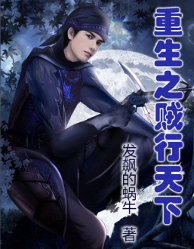 Mad Snail 376 2016-10-24
21 Negative
24 Neutral
333 Positive
The world's largest VRMMO, Conviction, was almost like a second world for humanity. It had integrated itself into the real world's economy, with both corporations and individuals seeking their fortunes through the game.
In this game, Nie Yan prided himself in his Level 180 Thief. He could barely be considered among the top experts in the game. Though, that was the only thing he could take pride in. He was penniless and unable to advance in life; a situation he was forced into by the enemy of his father. If it weren't for the little money he made by selling off items in Conviction, he would've barely been able to eat. In the end, he chose to settle his matters once and for all. He assassinated his father's enemy. He lay dying shortly after being shot in the pursuit.
However, that wasn't the end of his story. Instead, he awoke moments later to find that he had reincarnated into his past-self. Armed with his experience and knowledge of future events, he sets out to live his life anew.
---
---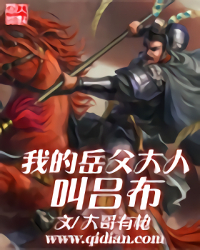 Bro Got a Gun 96 2016-10-24
12 Negative
7 Neutral
51 Positive
Cosplayer Liu Mang accidentally crosses through time and arrived at the Eastern Han Dynasty wearing Aries Gold Cloth. (Saint Seiya!) He arrived on top of the walls of XiaPi right when it was about to fall to Cao Cao.
"Don't kill me bro; I'm not working for boss Cao!"
"Hey! You're slashing the wrong person! Boss Lu's underlings are there! Not me!"
He accidentally saved Lu Bu who was tied up by Song Xian. He accidentally became the son in law of Lu Bu. He accidentally changed the history of the Three Kingdoms period.
When aluminum casted Gold Cloths are worn by generals like Zhang Liao and Gao Shun during the Eastern Han Dynasty, glistering on their bodies… When the soldiers in the camps are sporting mechanical crossbows… When crossbreeding of rice plants appeared on Lu Bu's territory…
Liu Mang knows that a world belonging to Lu is coming.
---
---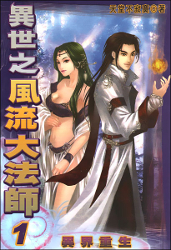 Tiantang Bujimo 432 2016-10-22
28 Negative
35 Neutral
285 Positive
This is the story of Long Yi, who was killed because he took revenge for the girl he loved. Before he dies, a strange lightning carries his soul into a different realm. How will he live, when the first thing he noticed upon arrival is that, the man whose body he possessed is raping the country's princess?
---
---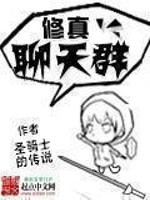 Legend Of The Sacred Knight 966 2016-10-22
32 Negative
21 Neutral
909 Positive
On a certain day, Song Shuhang accidentally joined a deeply afflicted Xianxia chuunibyou(Year 2 middle school disease) chat group, the group members inside all address each other as 'fellow daoist'. Their contact cards are all either Sect Master, Cave Master, Spiritual Master or Heavenly Expert. Even the group master's missing pet dog named Great Devil Dog abandoned his home. They chat all day about things like concocting pills, intruding mysterious territories, martial arts experiences and more.
One day, he abruptly realizes after lurking for a long time that…… In this group, every single group member is actually a real cultivator, with the ability to move mountains and drain seas, the kind that can live for thousands of years!
Ah ah ah ah, his worldview has utterly collapsed in a single night!
---
---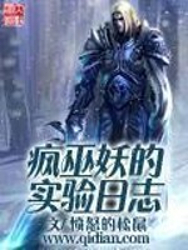 Angry Squirrel 117 2016-10-08
6 Negative
8 Neutral
87 Positive
This is the story of a crazy lich carrying a game system and terrorizing an entire world.
"Let's look at the daily quest today… These two bullshit choices again, destroy any city with 30 thousand and above people, rewards of 10 thousand evil points. Take the lollipops of three little kids, rewards of 1 point. If both are not done then -2 points."
"Ptui! You think I'm stupid, if I really destroy a city I'm guaranteed to spawn a squad of medieval paladins full of epic ranks to come and subdue me. At that time I won't be able to spend anything. I'll just kindly be my lollipop bandit."
I've already had enough of being a notorious lich, who says that liches can't be good people? I definitely have to beat this damned system and be an upright good person.
---
---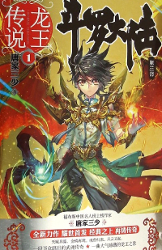 Tang Jia San Shao 483 2016-10-08
19 Negative
21 Neutral
388 Positive
Following the advancement of spirit technology, the humans of Douluo Continent conquered the ocean and discovered two new continents. After being hunted by spirit masters excessively, the spirit beasts are nearly extinct. After countless years of lying dormant, the King of the Spirit Beasts has awakened on the Great Star Dou Forest. It will lead its remaining clansmen in taking vengeance against humanity!
Tang Wu Lin is determined to become a powerful Spirit Master. However, when he awakened his martial spirit, it was actually a…
Incomparable talent. The battle of the Dragon King. The Legend of our Dragon King hereby begins.
---
---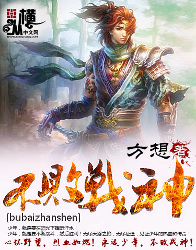 Fang Xiang 114 2016-10-08
6 Negative
15 Neutral
64 Positive
Youth, is meant to be used to shed sweat under the sun!
Youth, is to continuously engage in battles, and secure the win!
The endless journey on Heaven's Road, an endless expedition, a testimony of a hot-blooded youth's legend!
A dream every man harbors, with the ignition of the blood! Forever young, Undefeated God of War!
---
---