Novels
---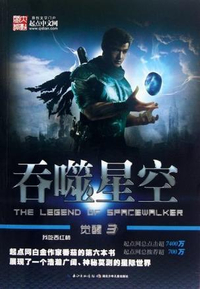 I Eat Tomatoes 286 2016-02-23
14 Negative
23 Neutral
237 Positive
Year 2056, in a city in the Yuan Jiang Su Jin area. On top of a ruined, shattered six story residential apartment sits a teenager wearing a combat vest, militaristic trousers, and alloyed battle boots. On his back is a hexagonal shield and equipped is a blood-shadow battle knife. He sits there silently on the edge of the roof. At this time, the sparkling sky was shining and there was a refreshing breath within the air that blew towards him. However, there was only silence within the ruined, deserted city, with an occasional howl that makes your heart skip a beat.
---
---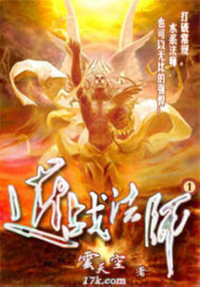 Cloud Sky 101 2016-02-14
50 Negative
13 Neutral
51 Positive
A young boy genius, Suo Jia, is a water mage who dreams of being a warrior travelling the great and dangerous trade routes to find his lost father that set off on them before Suo Jia was born. Having to look after his sick mother, Suo Jia manages to find a way to solve all their problems, as well as make a name for himself. He gathers nobility, vast wealth, items of great power, knowledge lost to the ages, and exceptionally talented females around him as he plots and plans – preparing to set off on an epic journey that will go down in history as a new legend. However, will others that depend on his powers so much be willing to let him go on such a dangerous journey so easily?
---
---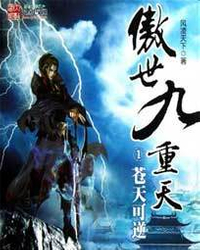 Fengling Tianxia 542 2016-02-06
20 Negative
27 Neutral
392 Positive
With a single smile, I caused the winds and thunder to tremble. With a feeling of anger, I caused the oceans to chill. With a single hand, I sundered the sky. With a single sword, I danced throughout the day! One man, one sword. Transcending the Nine Heavens.
---
---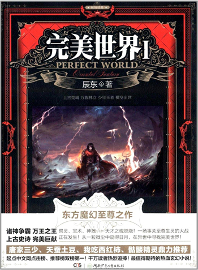 Chen Dong 228 2016-02-04
25 Negative
13 Neutral
162 Positive
A speck of dust can fill an ocean. A blade of grass can destroy the sun, moon, and the stars. A flick of a finger can turn the world upside down. Groups of heroes rise, and innumerable clans stand together. Various saints fight for power and the entire world goes into chaos. I ask the boundless Mother Earth: Who decides the ups and downs? A young man walks out of the barren wilderness, and everything starts from there
---
---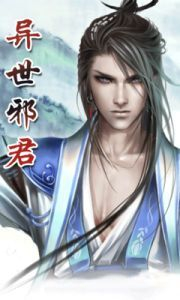 Fenglin Tianxia 655 2016-02-02
30 Negative
49 Neutral
518 Positive
Jun Xie was the number one assassin in modern earth. His skills and knowledge in the field of assassination was unparalleled, his accomplishments unprecedented, his reputation terrifying the entire underworld. However, during a mission to retrieve a mystical treasure, a mishap occurred… He is now Jun Moxie, a sixteen year old super level debauchee, sole heir to the declining Jun family. A family of valiant heroes, left with an old grandpa, a crippled uncle and a debauchee as the sole heir! Accepting the world's criticism and cold stares with a smile, his new journey begins! His life will be carved by his own will! Rise to the top! Evil Monarch Jun Xie! "This cup I toast to those I've killed in my past life. Forgive me, for there is no chance for you to have revenge. Gulp! This cup I toast to those whose life I will take in my new life. Forgive me, for you are fated to die by my hands. Cheers!"
---
---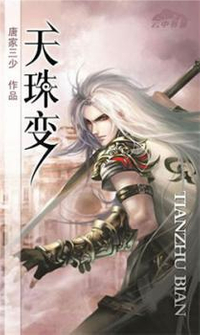 Tang Jia San Shao 520 2016-01-04
24 Negative
17 Neutral
469 Positive
Every human has their Personal Jewel of power, when awakened it can either be an Elemental Jewel or Physical Jewel. They circle the right and left wrists like bracelets of powr. Heavenly Jewels are like the twins born, meaning when both Elemental and Physical Jewels are Awakened for the same person, the pair is known as Heavenly Jewels. Those who have the Physical Jewels are known as Physical Jewel Masters, those with Elemental Jewels are Elemental Jewel Masters, and those who train with Heavenly Jewels are naturally called Heavenly Jewel Masters. Heavenly Jewel Masters have a highest level of 12 pairs of jewels, as such their training progress is known as Heavenly Jewels 12 Changes.
Our MC here is an archer who has such a pair of Heavenly Jewels.
---
---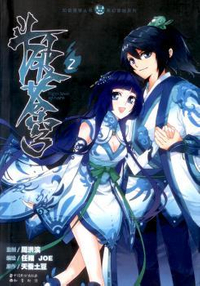 Tian Can Tu Dou 711 2015-12-14
35 Negative
23 Neutral
601 Positive
In a land where no magic is present. A land where the strong makes the rules and weak has to obey. A land filled with alluring treasures and beauty yet also filled with unforeseen danger. Xiao Yan, who has shown talents none had seen in decades, suddenly three years ago lost everything, his powers, his reputation, and his promise to his mother. What sorcery has caused him to lose all of his powers? And why has his fiancee suddenly shown up?
---
---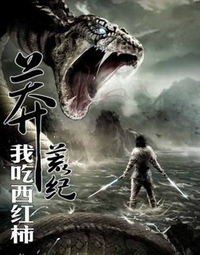 I Eat Tomatoes 691 2015-12-14
28 Negative
25 Neutral
672 Positive
Fate had never been kind to Ji Ning. Wracked by illnesses and infirm his entire life on Earth, Ji Ning knew early on that he would die as a teenager. What he didn't know was that there really was such a thing as life after death and that the multiverse was a far larger place than he thought.
A lucky twist of fate meant that Ji Ning was reborn into a world of Immortals and monsters, of Ki Refiners and powerful Fiendgods, a world where Dynasties lasted for millions of years. A world which is both greater… and yet also smaller… than he ever could imagine. He would have the opportunity to join them, and in this life, Ji Ning swore to himself, he would never let himself be weak again! The Era he was born into was a Desolate one, but Ji Ning would make it his era.
---
---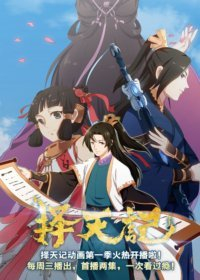 Mao Ni 170 2015-11-27
11 Negative
10 Neutral
131 Positive
To pick is to choose. This is a story about choices. Three thousand world full of gods and demons, with a scroll in hand you are able to control the entire universe… At the beginning of time, a mystical meteor came crashing down from outer space and scattered all over the world. A piece of it landed in the Eastern Continent. There were mysterious totems carved upon the meteor, and people gathered around it wanting to discover its usage. They discovered the Way, and established The Tradition. Several thousand years later, the fourteen years old orphan Chen Chang Shang left his master to cure his illness and change his fate. He brought a piece of marriage vow with him to the capital, thus began the journey of a rising hero.
---
---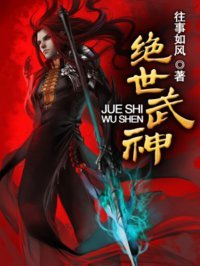 Jing Wu Hen 394 2015-11-27
32 Negative
19 Neutral
283 Positive
Lin Feng tried to be the diligent and hard-working good guy. He studied hard, did his best to make his family proud and not get into trouble, but when he saw a girl being taken advantage of, he had to intervene. He had been tricked, sentenced to 10 years in jail and framed for a crime he never committed, all was lost. If his life was over he would take those who ruined his life with him
Suddenly he opens his eyes again. He is not dead, but alive in the body of the Lin Feng of a different world. This Lin Feng had been killed as trash of cultivation. This world where the strong had no regard for human life and would kill freely if they had the strength. Called "trash" and thrown away, with vengeance in his heart he will rise to new heights opposing the will of heaven and earth.
"Do not judge others in ignorance within my presence.
Those who think to harm someone should be ready to be harmed.
Those who are open and respectful shall receive my kindness and respect.
Those who plot against me are seeking their own death.
This is true, for I am death… I am Lin Feng"
---
---