Novels
---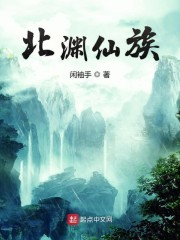 Free hand 16 2022-05-31
1 Negative
1 Neutral
7 Positive
An inconspicuous office worker was born into the world of cultivating immortals due to accidental reincarnation. He was born in a family of cultivating immortals in a crisis. Let's see how he helps the family to get out of the predicament and reach the peak in the presence of powerful enemies.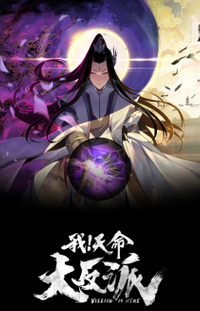 Fated Villain 56 2022-04-12
7 Negative
1 Neutral
41 Positive
Immediately after Gu Changge realized he had transgressed into a fantasy world, the world's protagonist, and fortune's chosen, vowed to take revenge on him. Envied by all, he not only has the female lead head over heels for him but he's also treated as a distinguished guest wherever he goes. Fortunately, Gu Changge's prestige and power are superior to everyone else's, so shouldn't it be easy to trample on a mere fortune's chosen?
Hold on… There's a system dedicated to milking and harvesting from the protagonist? Gu Changge smirked. "Seems like even fate wants me to fulfill my destiny as the Villain of this world!"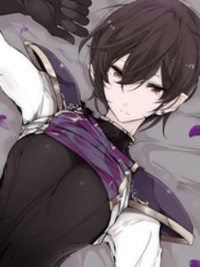 Paper Dove 17 2022-04-12
0 Negative
1 Neutral
2 Positive
Xun Wu, a transmigrator, is 24 years of age. He is not a part of a sect or faction, both his parents are dead, and he has no younger sister. He is a mere running dog for the imperial court, but he possesses accumulated profession experience and is thus able to receive the peculiar abilities of profession characteristics. As a constable, in order to be promoted and obtain a raise, he needs to obtain much more experience in order to slack off more comfortably. However, Xun Wu didn't expect to get involved into a martial arts conspiracy...
Since that time onwards, more and more people intruded into his peaceful work life...
Descendant of the Thief Saint, a cute and witty young cat burglar regarded him as an opponent.
Controlling the entire world, the princess who left her home in order to hide herself in the underworld regarded him as the star of the future.
Various famous families in the martial arts circles, peerless talents abound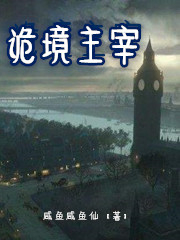 Salted Fish Immortal 11 2022-04-12
1 Negative
1 Neutral
2 Positive
Steampunk, magic and mystery, month of righteous gods, favor of bizarre realms, these are the keywords of this new world.
Time is hurriedly approaching the end of the 18th century, the book of time is flipped to the final page on this epic saga.
Under the sky enshrouded in thick fog, a transmigrator opens his eyes filled with confusion.
The world tree is still young, the steam industry is deeply rooted within the three kingdoms;
The Gemini Imps arrive in the human world, hidden within shadows and the sounds of muttering, their eyes brimming with malice as they spy on the world;
The undead lurk hidden beneath the surface of cities, looking up at the ash-gray fog enshrouded sky, sighing at the wasted life of the innocents;
After the True Phantom sits up, it stays unmoving, waiting for the final day to come;
Above, on the stage of destiny, the shadows of people flicker, the leading role unknown;
A stranger looks up at the double-moon, watching angels and demons dance in the skies;
The hero holds the holy sword in his hand, lamenting the advent of the catastrophe;
The uncrowned king hides in the shadows, secretly manipulating the changes in the world;
The clock strikes midnight, a kitty jumps onto the shoulder of a man wearing a black trench coat.
Ahead is the road to an unknown future.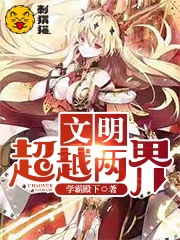 Your Majesty the Super Scholar 13 2022-04-12
0 Negative
1 Neutral
2 Positive
"The commoners here aren't simpletons; they're cunning, avaricious, and brutal."
"The nobility here aren't noble at all either; they're selfish, arrogant, and treacherous."
"I once felt angry for these reasons, but all I feel now is pity for them. This world is one enshrouded in darkness; they had no chance to even choose another type of life the moment they were born into this world. Now, it is up to me to show them."
"I will provide sufficient food and shelter to them and they will know morality. I will provide peace and happiness to them and they will know faith. I am a transmigrator from a distant other-world. I will bring the fire of civilization to this dark, savage world. I know I am doing the correct thing, putting an end to famine, driving out plagues, suppressing evil, ending wars. I will give those who wish to change another opportunity."
"Then, I will kill those shameless morons, to the very last of them.""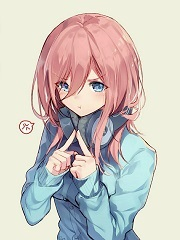 I Love Oranges 18 2022-04-12
0 Negative
0 Neutral
9 Positive
《The Quintessential Quintuplets》+《We Never Learn》+《Hensuki》 Superpowers go out of control, what do I do when girls change into strange creatures? Waiting online, it's urgent!
"Asakawa Naoki you bastard! How dare you think of us five doing that sort of thing with you, it's not good even if it's in a dream! As expected, I need to use that firewood axe to chop you into five pieces!" ——《What am I supposed to do when I dream of enjoying the quintuplets》
"Quickly change my oppai back! Do you believe that I'll break it off!" ——《The perverted girl transformation plan, if I can't change them to become smart, then I can change their bodies》
"I've become stronger and smarter, but my shoulders ache, how tiring~." ——《We never learn, but we can change our bodies》
"Onii-chan, did you drop these white panties or these pink panties~?" ——《My Little Sister Can't Be This Perverted》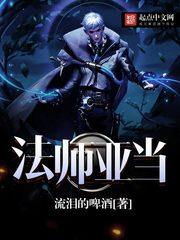 Weeping Beer 4 2022-04-12
3 Negative
0 Neutral
2 Positive
Life in parallel time and space is so ignorant, eager to acquire endless knowledge and energy. However, knowledge is full of lies. Energy is the root of time and space destruction. The mages have mastered the mystery of traveling through time and space. We are invincible and turn hundreds of millions of worlds into dust. You ants in these districts will eventually be wiped out. ——Mage Adam.
Simply put, this is a story of artificial intelligence crossing into a mage world.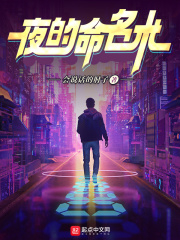 Talking Elbow 15 2022-04-12
0 Negative
0 Neutral
9 Positive
In the midst of the blue and purple neon lights, under the gray, metallic sky, it is the frontier of all data, the aftermath of a scientific revolution, also the border of fiction and reality.
Steel versus body; the past and the future.
Here, the Outer World and the Inner World exist alongside each other. It seems like the wall of time is right in front of your eyes.
Darkness gradually swallows the world.
But listen, my friend, we cannot use kindness to survive the darkness. We need fire.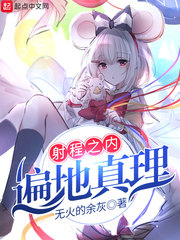 The Ashen One 7 2022-04-12
1 Negative
0 Neutral
1 Positive
"I thought of a question."
"?"
"Most monsters are afraid of sunlight, which is produced by the sun through the fusion of hydrogen elements inside."
"?"
"The sun is nuclear fusion, isn't the hydrogen bomb also nuclear fusion, if I detonate the hydrogen bomb, the light radiation produced, can't it also achieve the effect of eliminating the monsters?"
"???"
Just a story of a Chinese student who got rid of spirits in Tokyo with ease and joy.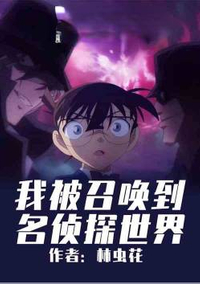 Forestbug Flower 8 2022-04-12
1 Negative
1 Neutral
1 Positive
[Please click to confirm to summon your follower]
A pop-up window appeared on Miyano Shiho's computer, and when she clicked OK, Lin Yao was summoned.
"Are you my follower? The system just issued a quest for me ......"
Lin Yao was dumbfounded, did we get our identities backwards? I'm the one who crossed over!
(A purely physical world where the only supernatural powers are the male and female protagonists.)