Novels
---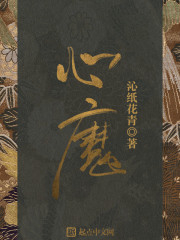 Paper Flower Dyeing Azure 4 2021-08-28
0 Negative
0 Neutral
4 Positive
The novel talked about the war between human cultivators and demons, and how they overcame or fell before their inner demons.
The main character was a teenager whose parents were murdered because they owned a powerful Taoist treasure. He struggled to survive in this chaotic fantasy world and tried to find a chance to avenge his parents. Meanwhile he discovered the top secrets behind this world.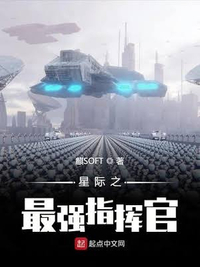 Qi SOFT 2 2021-08-28
0 Negative
0 Neutral
1 Positive
When human beings ventured into the Interstellar Age, they encountered the Ochs Civilization, and thus followed the first Interstellar War.
Lost territories continued to increase along with the skyrocketing casualties. Eventually, humans were forced back into the Solar System.
In the 58th year of the Federation, Lin Fan, a traverser from Earth, graduated from the Interstellar Military Academy and entered the Federation Fleet.
That then signalled the day of the humans' counterattack!
From dominating the Milky Way to the entire Universe, mankind never stopped.
This is a story of a traverser leading mankind to rule the Universe!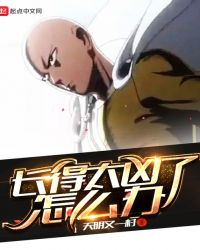 Village Daybreak 6 2021-08-28
1 Negative
0 Neutral
2 Positive
Although my class president, Teruhashi Kokomi, is always pestering me to make me make the odd sound of an oh-ho, my Senpai, Busujima Saeko, thinks I'm a genius at kendo. Mihashi from the school next door is always trying to drag me to fight Serizawa Tamao from Suzuran High School, and my sister, Kasugano Sora, is cute, but...
"I'm really just an ordinary high school student ah!" Aokiji rubbed his bald head raw.
"No, you're not." The classmates were serious and cast awe-inspiring glances at Aokiji.
"I really just want to finish this book." Looking at the textbook on his desk, Aokiji looked eager.
"No, you don't want to." The system was serious and threw a new task at Aokiji.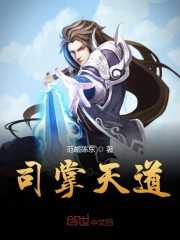 Fan Yu Chen Dong 5 2021-08-28
4 Negative
0 Neutral
3 Positive
He was the personification of the governing force of the Heavenly Dao and the absolute first cause of the infinite multiverse. He was omniscient, omnipotent, and omnipresent, transcendent of all existence and non-existence, above all cosmic forces and abstract entities.
His soul contained the absolute and most powerful force in the universe - the ultimate profundity of the Heavenly Dao, making it the most supreme soul in existence.
Having possessed the highest cultivation base since the dawn of time, he was unquestionably a supreme entity that everyone could only look up to but found it difficult to approach.
During his hundreds of millions of reincarnations, he traveled through the infinite multiverse as he cultivated solely to restore his own strength. As he leveled up, regardless of whether his enemies were several levels higher than him, regardless of how strong he was, how he showcased his dominance, how he feigned weakness, or how he looked down on all enemies, it was all because he was the supreme ruler of the Heavenly Dao, who reigned above all.
He was the absolute sovereign of all, transcending the consciousness and thoughts of all creatures. He was the ultimate reason for the creation, maintenance, and destruction of all reality. He was the ultimate profundity of the Heavenly Dao, that no one could ever comprehend or even imagine.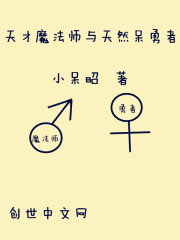 Little Bleary Zhao 5 2021-08-04
0 Negative
0 Neutral
3 Positive
A young airhead heroine and the 'Upcoming Strongest Mage' met in a small town. From that moment on, their lively love story began...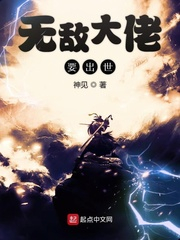 神见 17 2021-08-04
1 Negative
0 Neutral
11 Positive
Lu Yiping was an ancient monk who witnessed the fall of countless powerful gods in the battle of the gods.
Since then, he has been living in seclusion in the ancient forest, practicing day and night, and vowing that he will not come out when he is not strong enough to fight the Great Tribulation of Heaven and Earth.
One era after another has passed.
A little snake next to him became the ancestor of the dragon clan.
A little girl he adopted became an invincible empress.
One of the swordsmen he pointed out became a sword god who was famous forever.
An old tree he planted at will became the patron saint of the strongest kingdom in history.
The years have changed the vicissitudes of life, one after another strong rises, and generations of strong grow old and perish.
Lu Yiping has been practicing his longevity arts in the deep mountains. Occasionally, he played the guqin, practiced painting, practiced swordsmanship, and looked at the various magical skills and great insights left by the countless gods who perished that year.
Finally, he had cultivated the Longevity Art to the last level, feeling that his strength could fight against the Great Tribulation of Heaven and Earth, and then he walked out of the Sacred Forest.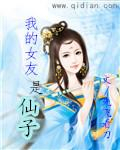 First fly to see the knife 12 2021-08-04
1 Negative
0 Neutral
3 Positive
"Actually, I'm an Fairy Maiden from the Celestial Realm!"
"I am your future wife!"
On so-and-so day, a self-proclaimed Fairy Maiden schoolgirl approached Sun Yan and along with her arrival, she exposed Sun Yan to a world that he would have never imagined before.
Is 《Journey to the West》 truly just a simple book? What kind of secrets does the Great Sage the Equal of Heaven possess?
Heavenly Thunder for attaining the Dao, good and evil kill each other upon meeting, crowds of fiends roam about, Gods and Buddhas as far as the eye can see......in the backdrop of such an auspicious and peaceful world of Immortals, how much man-made bloodshed and struggles exist?
Fantasy: Godhood, Fantasy: Three Kingdoms Period, Fantasy: Interstellar, Fantasy: Expedition......even Daoist Immortals play games?
Those endless stars, those merriment-filled worlds.
Holy shit! My girlfriend is a Fairy Maiden......……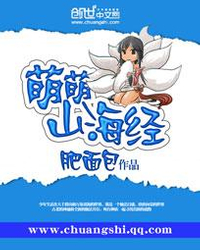 Fat Bread 7 2021-08-04
1 Negative
1 Neutral
1 Positive
Because the main protagonist failed in his 999th romantic relationship, he ultimately achieved supreme enlightenment and brandished his sword to sever his love affinity. As a result, this is a narrative about this emotion-slaying young man and his romances with 999 young ladies.
This young man lives in a world with a great number of mountains and hills, seas and oceans, and every manifestation of nature. Naturally, it is also a world where Immortal Arts are prosperous and flourishing. When ancient magical abilities and brand-new Immortal Arts coexist in the same time frame, all races will seek for a new path together.
In this era where things are unfolding at such a fast and magnificent scale, the young man once longed for love, so he chased girls until he eventually understood that it had always been alone, one solitary person.
After achieving supreme enlightenment, the young man brandished his spiritual wisdom-filled sword and severed his 999 love affinities before going forth, free and easy.
On that day, plum blossoms fell down from the skies like snow and the 《Classic of Mountain and Sea》 appeared.
Then, the young man discovered that his love affinities was actually more than the 999 that he had severed......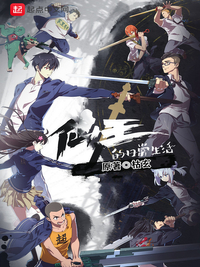 Kuxuan 18 2021-08-04
1 Negative
1 Neutral
10 Positive
As a cultivation genius who has achieved a new realm every two years since he was a year old, Wang Ling is a near-invincible existence with prowess far beyond his control. But now that he's sixteen, he faces his greatest battle yet – Senior High School. With one challenge after another popping up, his plans for a low-key high school life seem further and further away…
Wang Ling: I just want to eat my crispy noodle snacks in peace…
Father Wang: If you're careless enough to destroy the country, it's coming out of your pocket money.
Wang Ling: It's not my fault that the backlash from punching me kills you.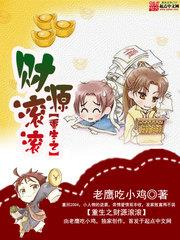 Eagle Eating Chicken 2 2021-08-04
0 Negative
2 Neutral
1 Positive
When rebirth became a trend, Li Dong was lucky enough to catch up with the rebirth carriage. I regretted too much in my last life, let him make up for it in this life! Look at the little people back in 2004, with a double harvest of family and love, making a fortune and getting rich!